In order to change unwanted habits and actions,
it is important to take the time to get to know yourself
– Darren L. Johnson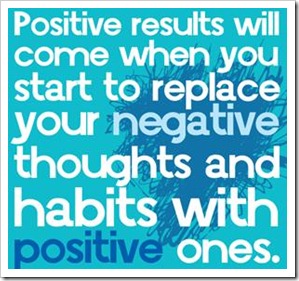 In a very chaotic lifestyle of high stress and too many changes, we depend a lot on our habits, because they give us certainty. Without the certainty of habits, our life would be full of fear.
Imagine getting up in the morning, not knowing if there is food in the refrigerator, or sending your kids to school, not knowing if they will come back, or leaving your home in the morning, not knowing if it will be there when you return.
Certainty is essential for our emotional survival. When we have the confidence that things will happen the way we expect them to, we can stop worrying and struggling. We are more relaxed and therefore think better and get better outcomes. To create certainty, we develop habits that allow us not to think and re-think everything we do. Habits are automatic rules of behavior that help us feel safe.
However, habits can heal us or kill us.
Habit is either the best of servants or the worst of masters
– Nathaniel Emmons
The nature of habits is not fully understood by people. It is usually when you notice a pattern in your behavior, when you feel, think, say or do things repeatedly, without conscious thinking, that you know you have a habit. Habits make many people feel powerless, as if the pattern cannot be controlled, cannot be altered and cannot be eliminated and in life, if you think you can or think you can't, you are right.
The chains of habit are too weak to be felt until they are too strong to be broken
– Samuel Johnson
Luckily, learning the process of creating a habit is essential to the success of manipulating it.
Emotional intelligence requires people to recognize their feelings and to manage them. When your habits are not healthy for you, realizing this is the first step before changing them.
You are probably asking yourself, "How can I recognize my bad habits if they are unconscious and automatic?"
True! The stronger the habits are and the longer we repeat them, the harder it is for us to recognize them. If they happen to be bad for us, they will be hard to change, but life will send us signals.
Finding our bad habits requires us to recognize them as not supporting the life we want to live. Recognizing requires courage to understand that the things that need to be changed must be within our control. If you find yourself wanting badly to change someone else's habits, it usually means you are not taking responsibility over yours.
Long-lasting change that will help you create new habits and actions requires an inside-out approach, as well as two very important tools: the mirror and time
– Darren L. Johnson
Any unhappiness in life that drags on for a long time means there is a habit of mind that creates a negative loop. Using the outside world as a mirror that reflects the habits we need to change, and to reinforce our good habits, is a great way to develop awareness of our habits.
If you are unhappy with yourself ("I'm not good enough", "I'm fat", "I can't make money", "I'm a loser", "I'm not pretty", etc), if you are unhappy with your relationship with someone else ("He doesn't love me", "She ignores me", "They are rude to me", "He swears at me", "She bullies me", etc) or if you are unhappy with some circumstance ("I was born to a poor family", "The exam is very hard", "The requirements are not human", etc), ask yourself, "What do I repeatedly think, feel, say or do that has gotten me to this situation?"
An unfortunate thing about this world is that the good habits are much easier to give up than the bad ones
– W. Somerset Maugham
Most people's problem is that they expect the outside world to give them a sign when their habits need to be changed, but they do not pay attention to the signs all around them. Usually, it is a bad sign, like someone we love going away and leaving us devastated. When others "vote with their feet" and keep away from us, that is a sign. Sometimes, in rare cases, it motivates us to change, but most of the times, it does just the opposite and triggers loss and depression, while we hold on to our habits.
Change requires effort. When we feel sad, lonely, depressed and devastated, change is almost impossible. Many parents believe that their job as social agents is to instill good habits in their children at all costs. They use pain and fear, believing their kids will learn to do "the right thing", when in fact, their children learn the habit of fearing and the habit of obeying blindly.
Correcting bad habits cannot be done by forbidding or punishment
– Robert Baden-Powell
In the next two posts in this series, I will tell you about different types of habits and how habits are created, and then I will write about how to change them, so come back and read.
Be happy,
Ronit
How to Change Habits: Servants or Masters