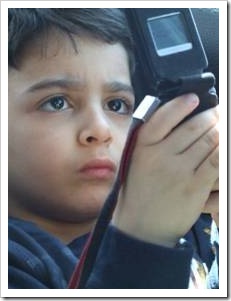 Having conflicts between parents and kids is one of the main issues that parents raise in our parenting workshops. No parent in the world dreams of arguing or fighting as parts of parenting. When kids are born and their parents watch them for hours sleeping in their crib or rattling toys with their tiny hands, none of them imagines ever fighting with this little creature that they loved so much.
Obviously, when they are babies and so dependent on us, it is hard to imagine that one day they will develop their own ideas, make up their own mind and say "No". The first "No" period happens around the age of 3 and seems funny and cute, but after that, arguing with your kids stops being funny pretty quickly.
As the kids grow, their ideas about life evolve and they do not necessarily agree with their parents on school, academic success, attitude, priorities and other important issues. When their parents do not agree between them, kids find it hard to split their ideas to suit both parents and conflicts are even greater.
I guess every age brings its own battles (together with the joys), but since the great response on our other surveys, I would like to know from you what your main conflict with your kids is.
I know that not all parents are the same but from what I gathered during many parenting workshops, most parents fight over the things listed below. Please select the topic that concerns you most as a parent and the one you mainly argue and fight about with your kids. (I can recognize mine immediately. If you are a regular reader of this blog, guess what it is in the comment box below).
What is your main conflict with your kids?
If you have other things you fight with your kids about, please add them to the comment box below. We would love to have a complete list of the conflicts between kids and their parents.
Happy parenting,
Ronit