This is the 6th and final part of the series "Tips for a Stress-Free Lifestyle", bringing you another set of 10 tips to reduce stress and enjoy life. Keep your eye out for the tips you can use right away and every day for maximum effect, and be a peaceful role model to your kids.
Tip #51: Listen to music you love
Music is made up of different vibrations that relax the brain. People use music for meditation and for therapy. When you listen to music you love, your body calms down. If you want to help your kids relax, find music they love and ask them to listen to it.
Research has found that cows produced more milk when they listened to Mozart. Listening to Bach was found to increase children's performance.
Tip #53: Use diversions
Sometimes when we are stressed, we do not think properly. This is because stress limits our memory and creativity functions. If we take our mind off the problem, we relax and our brain finds solutions.
I have been using this technique to work with kids and with grownup clients. We talk about something and if they are stressed, I change to another topic. Very often, when we get back to the difficult subject, it is much easier and the solution seems clearer.
Tip #54: Clear the clutter
When our external world is a mess, our internal world is a mess too. Go over your house, your work desk, your yard and your garage and clear the clutter. When you throw away things you do not use, you clear some of the blocked energy around you.
When you clear and organize, you can get a fresh feeling of motivation. After a shower, you feel fresh and calm. Clearing and cleaning the clutter is the same as taking a shower. When the house is clean, you feel fresh and calm. This is why we all have spring-cleaning.
Tip #55: Express yourself
Some believe that depression and anxiety are a result of people not expressing themselves. Many expression therapies are very helpful in handling stress.
Find any form of art that you feel happy with and make sure you immerse yourself in your art at least once a week. Painting, drawing, pottery, sculpting, sewing, embroidery, beading, woodwork and other forms of craft have a calming effect.
You can express yourself through writing, singing, cooking or even dancing. Anything way to express yourself can contribute to your wellbeing.
Tip #56: Imagine a happy future

Many therapies use visualization to handle stress. When you are stressed, take yourself, in your mind, into the future and imagine yourself achieving, succeeding, being able and feeling happy. Stay in that imaginary place as long as you can.
Research has found that the brain cannot fully distinguish between what is real and what is imaginary. In the research, they got athletes to run and they measured their brain activity. Later, they asked the same athletes to sit in a lab and imagine themselves running.
They found out that the brain's reaction was the same in imagining as it was when the athletes were actually running.
This is called "creative thinking" and you can use it to your advantage. Go in your mind even for short times to this blissful place you imagine and let your brain soak in all things that are good.
Tip #57: Have fun every day
Feeling good is something we all need to work on. For every thing you are worried about, you need to count 10 happy things. Make a list of happy, fun, joyous things you love doing, seeing, feeling, experiencing and make sure you have fun every day. The more stressed you are, the more fun you need to overcome that stress.
Tip #58: Be kind to others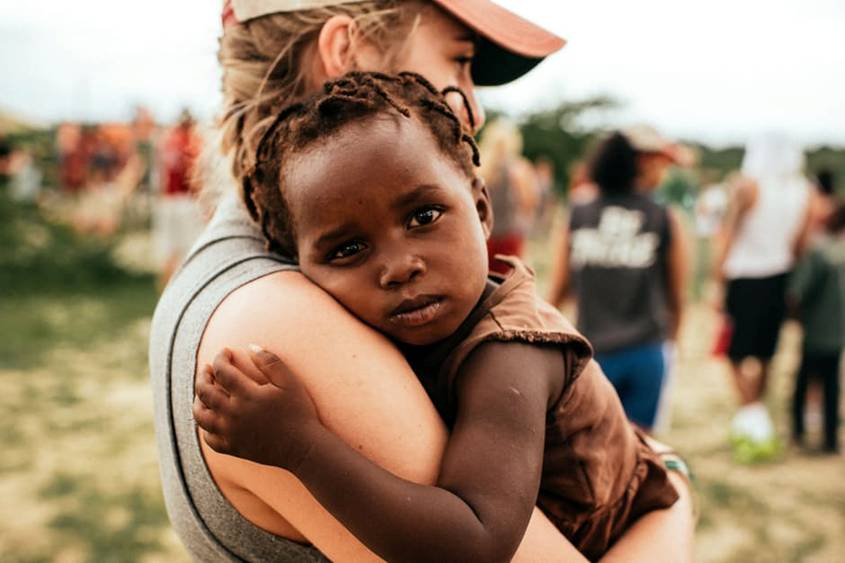 When we are good to others, we shift the focus away from our own problems and can use this to change our perspective on our problems. Be kind to others. Once a day, do a random act of kindness.
Smile, say thank you or lend a hand – it will make you feel better about yourself and help you realize that some of the problems that you think are horrible are actually not that bad compared to others'.
Tip #59: Be forgiving
Conflicts with others can create lots of tension in people. In fact, when you ask most people about the source of their pressure, they will tell you it is someone else's fault (others will blame the circumstances).
Learn to forgive others for the things they do. If you believe everyone does the best they can, you can easily forgive them for doing something that did not match your expectations or did not work in your favor. Forgiveness is bliss.
Tip #60: Love yourself
Loving yourself is the core key to having a happy life. If you want to feel calm and relaxed, you can work on the feelings you have for yourself. If you have a positive outlook on yourself – if you feel good, appreciate yourself, are confident and assertive, have high self-esteem and are motivated and determined, you can easily chase away the negative self-talk that stress can often create.
Learn as much as you can about personal development and keep growing every day.
Being stressed is a very unhealthy state to be in. Remember, stress is a physical state that deteriorates the body. If it is constant, it can become a severe health risk. Your body is precious and you need to take care of it.
Unfortunately, medications can not do that for you. When you feel stressed, remember that your body is setting off warning bells to let you know that something is wrong and it needs your attention.
There are hundreds of things you can do to calm yourself down and decrease the tension in your life. Just come here and use one of the techniques mentioned in this series. Many people report that sometimes one technique alone can change their life for the better. It is that simple.
This was the last part of the "Tips for a Stress-Free Lifestyle" series. I have been asked to combine them all together, so I will do that in the near future.
Good luck on your quest for a stress-free lifestyle. You only need to take the first little steps and the rest will follow.
Be happy in life,
Ronit