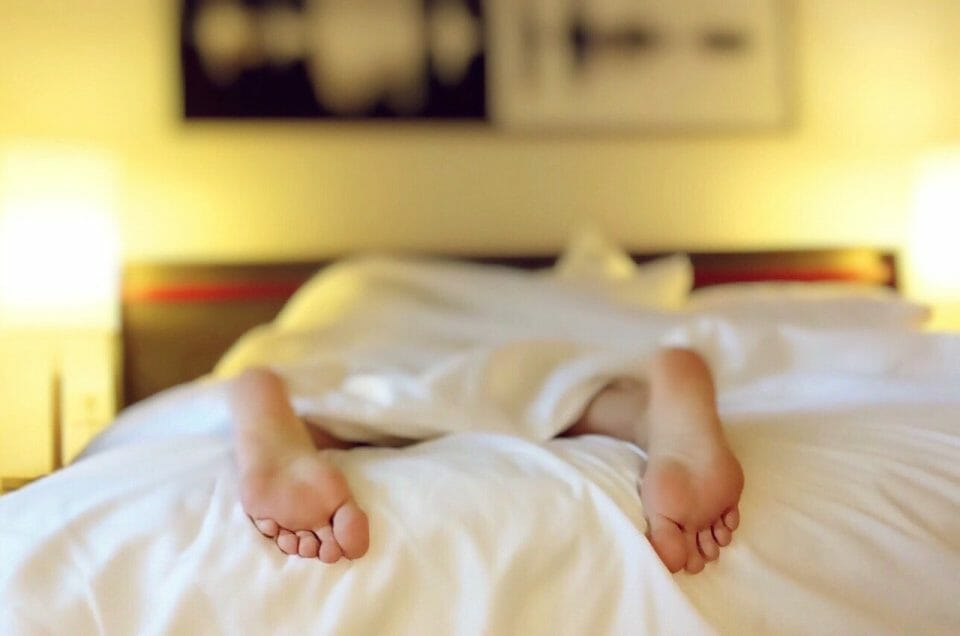 So far in the "Tips for a Stress-Free Lifestyle" series, I have outlined some tips that could help make life easier to deal with. I welcome you to the third part of the series and hope you find the tips to be valuable and effective ways to reduce stress.
If you are a parent, remember that your stress levels have a direct impact on your kids' wellbeing. Take care of yourself. Calm parents find it easier to raise calm kids.
Tip #21: beware of the weekend exhaustion
Get enough sleep on the weekends. I always say that if you want to torture people, you do not have to hurt them physically, you can just take their sleep away from them, and they will do anything for you. Your stress level will increase if you do not sleep enough.
Weekend fun is one of the main reasons people do not sleep enough. Many accidents and mistakes are caused by lack of sleep. Weekends are a real disturbance to people's sleeping patterns, so make sure you take time to recover from them.
Tip #22: Use an alarm
Not everyone has an internal timer that tells them when to get up or when it is time to end something. Use an alarm clock to remind you of the time. You can set an alarm for sleeping and waking up, for appointments, even for baking and cooking.
You can use an alarm clock, your mobile phone or your computer as a timer. After a while, your perception of time will improve and you will not get into a panic so often because you have discovered that you have 3 seconds to pick up the kids .
Tip #23: Give yourself a buffer
Again, learning how to control time takes time (strange, isn't it?). When you have an appointment, give yourself extra time to allow for getting there, finding the place, possible traffic jams, going to the toilet before the meeting and all sorts of things you may not plan for, but have a tendency to happen anyway.
If you give yourself a buffer of 15 minutes, it will make life easier. After a while, you may find the exact buffer time that is suitable for you.
Tip #24: Repeat names
Many people become stressed when they meet new people, because they cannot remember names very well. When you are introduced to a new person, always repeat the name of the new person and try to use it in a sentence. This is especially important with unfamiliar names.
For example: "Ronit. Nice to meet you Ronit. Ronit sounds so neat" (that is the way you pronounce my name, like "so neat").
Tip #25: Have a set time to answer your phone
People react to the ringing of their phone as if every call is urgent and must be answered immediately. It is amazing how many people are attached to their mobile phones. They take them everywhere they go – bus, car, toilet, lunch and even some stranger places that you would not expect.
When you answer your phone (mobile or not) at any time, you are allowing the ring of the phone to control your time and your priorities. Remember that 20 years ago, we did not have mobile phones, yet life kept on going.
Try to have a set time for answering your phone. If you are eating, tell yourself, "I am eating. The world can wait for half an hour", and answer after you have finish eating. When the phone rings, remind yourself that you control the phone and the phone does not control you.
Tip #26: Action is the cure to procrastination
Procrastinating is something we do when we are stressed, but the more we do it, the more stressful it gets. Many people think that putting things off makes it easier, but it only makes it easier for a short time, Action is the cure to procrastination. Ask yourself, "What can I do NOW to change it?" and act on it.
Tip #27: Have a shopping list
You do not have to find yourself standing at the cashier of the supermarket, thinking "What have I missed". Have a shopping list somewhere visible and whenever you think of something you need, put it on your list.
If you are planning to cook something, you do not have to have all the ingredients of the recipe in your head when you go shopping. You can write them down on your list.
Tip #28: Have meeting points in big places
When you go to a new place where there are many people, decide on a meeting place in case someone gets lost. Agree that you meet at the entrance, next to the cashier or next to the information center if you lose each other. If you have kids, make sure you get into the habit of doing this, as this will save you a lot of stressful time looking for them.
Tip #29: Be Flexible
Flexibility is another cure for stress. When things do not happen exactly the way you want them to happen, consider easing your standards. Not getting your way is not the end of the world.
There are always solutions and ways around difficulties when they appear. If it rains on your clothes, you can always get them to dry over night or iron the shirt you need the next day. Whenever there is a problem, instead of stressing, think of a creative way around it.
Tip #30: Have extra meal plans for emergency
There are times when things happen and we come home late – we get caught up at work or we need to go somewhere urgently and then there is no time to prepare our meal.
Have "fast" meals at home, just in case, so you can heat them up quickly and eat. Eggs, 2 minutes noodles, frozen meals (preferably something you have prepared yourself) can be good solutions for such an event.
Join me soon for some more tips to a stress free lifestyle. Alternatively, subscribe via email or RSS to be notified.
Until then, be Happy,
Ronit