Modern times have put us in charge of our health and wellbeing and as parents, of the health and wellbeing of our kids. Gone are the days of the good old doctor who knew everybody by name and actually cared about them. House calls are certainly a thing of the past.
Nowadays, when we want to feel better, we need to make a lot of decisions ourselves. Ronit and I have been asked by doctors if we wanted antibiotics or which medication we preferred.
With free samples from pharmaceutical companies, medical insurance companies presenting the cheapest providers as "Members' Choice" and other underhanded dealings going on, we can no longer trust anyone else to keep us fit and healthy. It is up to us.
If this is not enough, the links between different parts of our body and between our mind and body, recognized by so many ancient cultures, seem to be largely ignored by modern medicine.
Instead of keeping us healthy and focusing on preventing disease, most doctors and hospitals treat our symptoms and often destroy other parts of us in the process. If we want to stay in good shape, we need to avoid having symptoms.
You may object to this line of thought and say, "But what do I know about medicine? What do I know about drugs and chemicals? How can I ever treat myself?"
Well, do you drink coffee or tea (regular, not decaf alternatives)? When you wake up in the morning, do you have a cup "to wake up"? That is chemistry and those are self-prescribed drugs you are taking. They may be mild, but if you did not feel their effect, you would stop using them.
Do you smoke? Can you feel the hit of nicotine? It is the same thing – giving your body a chemical boost to feel more energetic. With cigarettes, you can feel the benefits and you can feel the damage, but you still do it.
Something as innocent as chocolate is used by billions of people around the world as an antidepressant. They believe it works well for them, despite the side effects of gaining weight and possibly developing diabetes.
I would even go as far as saying that sugar is used as the drug of choice by children all around the world and many adults. It makes them more energetic for a little while, so they "just eat something sweet when I need a boost", but the overuse ruins many other bodily functions and, again, directly increases the chance of diabetes.
Alcohol, anyone? It will help you relax. It will also damage your liver, but you still drink it.
When we lived in Thailand, I worked with a Baha'i man. He did not drink coffee, tea or alcohol and he did not smoke. He most definitely did not take any drugs. He fasted for a day every 19 days.
He told me the Baha'i philosophy is to use nothing that affects the mind and to clean the body regularly from toxins in order to stay fit, healthy and in control of mental faculties always.
And my friend was one of the healthiest, most relaxed, friendliest and happiest people I have ever met because of his physical habits, as well as his faith and spiritual practice.
But even my Baha'i friend ate food that contained spices. Any Chinese or Indian healer will tell you about the power of garlic, ginger, ground pepper, turmeric and various other spices.
Once, when I was really sick, my meditation teacher gave me 4 tea bags with spices in them (cardamom, ginger, licorice, cinnamon and rose petals) and I recovered within hours!
To supplement or not to supplement? That is the question
We must take responsibility for our own health, because nobody else will do it
We must take responsibility for our children's health, because it is part of the "job description" and they are important to us
We understand that being healthy is a prerequisite to doing well at school and at work, to staying alive longer and to enjoying life
We live a lifestyle that is faster than ever and far more stressful, which is bad for our health
We eat food made to taste good, not to be nutritious, which means that most of us do not get what we need out of it
We need to prevent physical and mental issues and keep ourselves balanced, rather than treat symptoms
We already use chemicals to overcome our challenges and we are typically aware of their effects (good and bad) on our body and mind
So why not use food supplements?
Our own experience with food supplements
Ronit and I have stumbled across various food supplements and found some of them beneficial. We are not experts yet and we are still searching for a way to balance what we eat, how we live and what we get out of supplements, particularly without breaking the bank (just in case, please see our disclaimer).
So far, we have found Vitamin C to help relieve colds and B Complex to be relaxing. Magnesium helps relax muscles and Zinc helps hair grow. They can all be taken in excess, there are differences in the quality of the supplements and there are problems we still have not completely eliminated.
We have struggled with the term "natural" for supplements that come in a plastic capsule or packed in a pill that looks like it is made from chalk. We have started and stopped taking supplements and tested the effects on our energy level, our digestion and our mood. We have compared brands and prices and looked into switching to organic food vs. the cost and accessibility of supplements.
We have found a list of superfoods (more superfoods), like apples, blueberries, turmeric, Goji berries and cinnamon and started putting more of them in our food (much to our children's delight, because they love blueberries). We also tried Kephir. Some of these were cheap and easy to get, but some were rare and/or very expensive.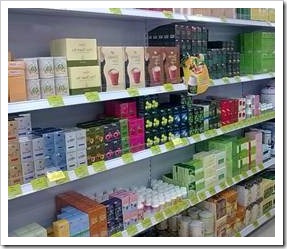 Most importantly, we have felt horrible about the idea of taking pills and swallowing huge capsules, because we grew up linking that with being sick and taking medication. What is the point of taking something to feel better physically and worse emotionally?
So I wanted to start a discussion today. I wanted to get all the parents who read this blog to work together on this and share our thoughts, knowledge and experiences with supplements for the benefit of everyone else, especially for our kids.
Are you with me?
So post your take on food supplements in the comment box:
Do you think we should use supplements?
Should we give them to our kids on a regular basis to keep them healthy?
What do you currently do and how is it working for you?
Are natural supplements better than artificial ones?
Can you trust supplements to be truly natural?
Do you or your kids have any health challenges you believe could be solved with supplements, but you do not know which?
Happy, healthy life,
Gal