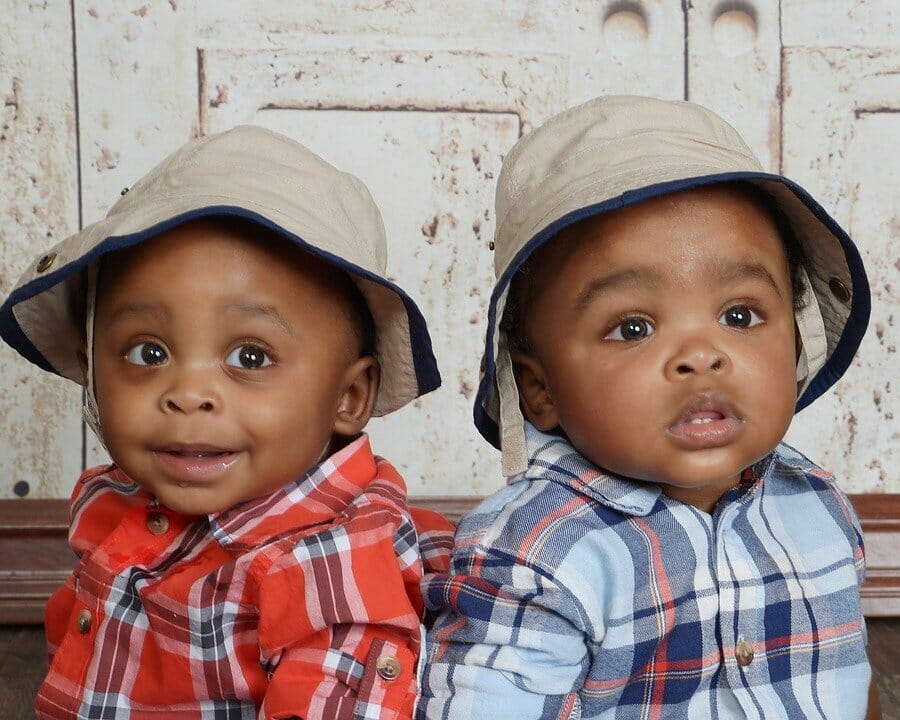 Kids in every family are different and this is a fact. Sometimes, when you try to find the formula for a certain behavior, it is hard to take one type of behavior from one kid and expect it from another one. You can't even expect twins to behave the same because of a different dynamic between them and the different reaction of society towards them.
Many parents find it challenging to deal with different kids in the house because of the expectation that kids all behave the same.
Many parents in my parent coaching program talk about the differences in their kids' behavior. I explain that the reason they have difficulties has nothing to do with the kids but something to do with the parents. Kids are not supposed to behave the same.
You must be asking yourself, "Why not? They live in the same house, are raised by the same parents (if they are lucky) using the same philosophy. Why are they so different?"
Well, the problem is in the question. Your kids do not live in the same house, their parents are not the same parents and they are not raised with the same philosophy.
In our house, for example, we have 3 kids, with over 6 years from one to the next. Each of our kids was born in a different place in the world, including a different language environment and a different culture.
Our family's social and economic situation was different and each child was born at a different stage of our personal development as people and parents.
Therefore, each one of them grew up in a different family.
Kids have different childhoods
Our first child was born into a family with only Mom and Dad. Our second already had an older sister to deal with. The third child came into a family that was 12 years older than the first family and when she came from hospital there were already two very mature kids at home, one of whom was in her teen years.
When my first daughter was 3 years old, I had not established any philosophy about a kid who could drive. I could not even imagine her driving a car (or how scary that would be), so I was not the same person as when my youngest daughter was 3 and the oldest was 17 and started driving.
In every family, all kids have things in common and things that make them different and for that, I am very grateful.
Parents naturally compare their kids. They think this will help them find rules and patterns to ease their parenting but in fact, there are too many factors involved and comparing only makes people miserable.
Don't compare kids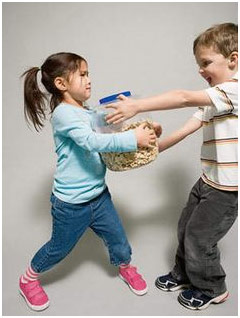 I had a cousin the same age as me and my family always compared us to each other, something that we had to overcome on a daily basis.
"All kids in the same family should be the same!"
"All kids born in the same year should be the same!"
"All boys/girls in the same family should be the same!"
When you compare, these are the beliefs you have. Do you really believe these things?
I remember that when people saw our first daughter, who started walking, talking and doing everything early, they said to me, "I do not envy her siblings. They do not stand a chance". There were points in time when I was really afraid of this. My sister was always compared with me (not that any of us wanted it) and I hated every second of it.
When my son was four and so smart and gifted, people said to me the same thing, "I do not envy the kids that will follow this one". I then realised this was a pattern.
It was obvious to people that smart kids, advanced kids, exceptionally talented kids are always in competition. I always thought they were an inspiration!
I have always made a big effort to give my kids (my personal kids and the hundreds of my students over the years) a sense of uniqueness and I only had to keep doing it until the kids realised it themselves and became an inspiration to others.
I knew from experience and from my education and coaching career that comparing is only going to make me miserable. Think how miserable is a person thinking that their kids should be the same, when they do not behave the same way.
In many ways, I felt lucky.
Circumstances change
It was hard to compare kids that are over 6 years apart in age because I did not remember exactly what happened with the previous one.
The first was a girl, the second was a boy and the third was a girl, so I could not compare them to each other because they had different genders (even the weight and height scales for baby boys were different than for baby girls).
When my first daughter was born, I was surrounded with family between 5 minutes' walk and 2 hours' driving distance. With my second, I was 15 hours' flight away from them and with the third, I was 22 hours' flight away.
Each of the kids waited so long for the other to come that they had no time to compete. Because any competition between them was totally ridiculous due to the age difference, it always reminds us of the Genie in Aladdin saying "I can't believe it. I'm losing to a rug", so we say to the older of the competitors "you're competing with a rug".
Each of them was born in a different country and the education system was different. I could not expect them to know and understand the same things. The first attended a structured program when she was 1 year old, the second when he was 2 years old and the third part time when she was 6 months old.
Each was born in different language environment. The first one spoke one language until the age of 4, the second grew up in 3 different language environment and the third with two. I could not say "She started speaking at the age of…" What was "speaking"? The first language? The second? The third?
Each person has unique fingerprints (and eye prints and tongue print…) and we are all different and special and our kids are exactly the same – special and different. Not treating your kids the same does not mean you do not love them.
My mother always said, "Kids are like fingers, they are not the same size, but they are all part of me". I like that idea.
Happy parenting,
Ronit