Family Matters is taking some time off from researching, coaching and writing and heading off on a family vacation. After all, this is why we do what we do – to help ourselves have a better family time together.
It has been an awesome year for us. We were very proud and happy that our daughter Eden, our happy thought, joined us in writing this year. We have had many personal achievements at work, in our relationships and with our kids. The only wish we have for ourselves is that next year will be even better. Better is a good formula for a happy life.
We want to thank all of the 150,000 readers we have had this year and give special thanks to all those who have posted comments, shared their opinions and contributed to the community of parents and educators around this blog. Whatever your personal views, we love to read them and engage in a discussion on the important aspects of parenting with you.
We want to thank our faithful subscribers at Be Happy in LIFE, our great life coaching and parenting clients, our friendly colleagues and our awesome suppliers.
You all make our work worth the effort and help us live our dream of contributing to a conscious society, living with purpose and love and flying the flag of happiness. "Happyism" is a lifestyle we want to spread in our society. We want to thank all the readers and all those who pass the word around. Together, we can make a difference.
Gal, Eden and I would like to wish you all a merry Christmas and a happy New Year. May The Force be with you and make this festive season your opportunity to strengthen your family bonds and relationships.
May the hope that comes with every new beginning carry you through challenges and help you find the strength you have inside to overcome every obstacle and look forward with confidence and determination.
May you take care of your precious body, which is your vehicle to experience this life, and may health be with you forever.
May you find the courage to follow your dreams, get off the Ferris wheel of life and live more consciously, with purpose, with meaning and with the belief that you deserve a good and happy life.
May you be surrounded by friends and family during the holiday season and feel that you belong and that there are people around you who care for you and love your company.
May you seek and find happiness.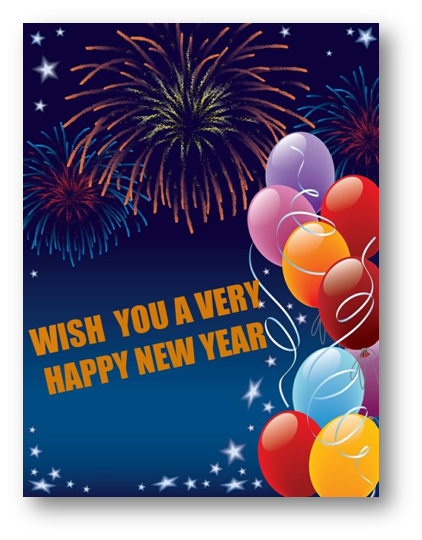 This is our last post for 2010.
We will see you back here on the 10th of January 2011. We hope you will not be waiting long for the next post, because you will be busy having fun with your family and friends.
Until next year, remember that family matters and making your family happy matters most!
Be happy in life!
Ronit