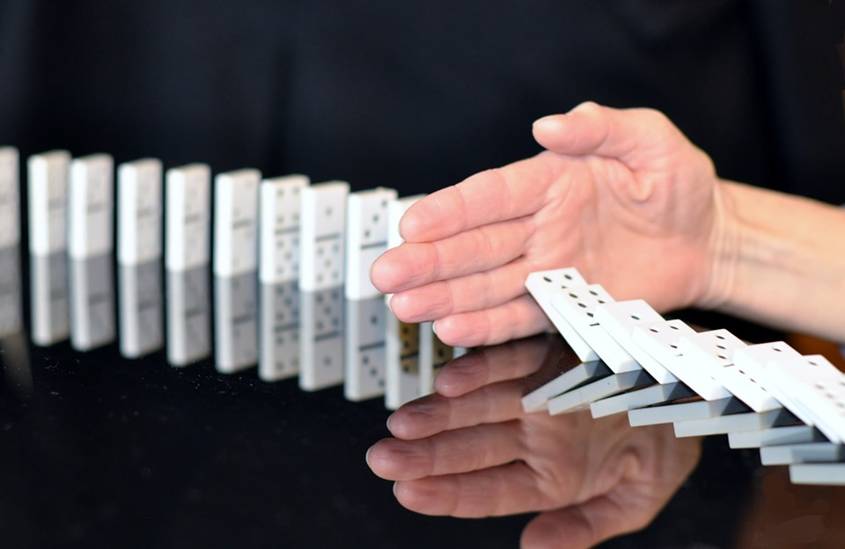 I often hear that finding the reasons for things we do is the way to have a happy life. There are many public claims that understanding why we do things cures bad decisions and is the way to contentment.
However, it is important to distinguish between the search for a reason and finding a reason. Searching for a reason is a continuous state of limbo, based on the belief there is one true reason for something. Finding a reason is just an illusion that the reason we have found is the one true reason.
There is a big challenge in searching for the one reason, mainly because we do most of our decision making (in fact, more than 90%) by our subconscious mind, which means we are not aware of it. We only know of 10% of it.
Our conscious mind can process a limited number of thoughts and memories, so it is unlikely to lead us to the "right" reason, or right decision. At the same time, our subconscious mind can process millions of thoughts and memories in a split second. We can never hope to be aware of everything that goes on "down there".
So in humans, the concept of cause and effect is not that simple. There is no single cause that will lead to the same effect.
Here is how our brain works.
How we really make decisions
Orange juice or apple juice?
You wake up in the middle of the night. You are sleepy, but are thirsty. So you go to the fridge to find something cold to drink. You open the fridge and see two cartons: apple juice and orange juice.
Which one of them will you drink?
In theory, there is a 50% chance you will drink the apple juice and 50% change you will drink the orange juice, right?
No!
Let's say you pick the apple juice. Why did you choose the apple juice?
You like apple juice more (then why did you buy the orange juice?)
The apple juice was closer
Your body needed the nutrients in the apple juice more
You simply felt like having apple juice at that moment
Well, usually, when we have no reasonable explanation and our desire for reason is strong, we come up with the last reason, "I felt like it!" (or versions of it).
The body, mind, or whatever you want to call it, is a much more sophisticated mechanism than "I don't know why I do the things I do, so I just say that's what I feel like!" Thinking involves many chemical reactions that decide which juice to choose and "feeling like it" has nothing to do with it. We are just not aware of the real reasons.
In our brain, we store memories of visions, sounds, thoughts, feelings, smells, tastes, interactions and conclusions. We store everything and we store the whole experience.
In a single event – a picnic with our family – our mom brought apple juice, so we stored not just the smell, texture and taste of the apple juice, but much more. We stored in our mind the weather that day, the season, who was with us, the smells in the air, the feelings we had, the relationships between all the people, the color of the food basket, the blanket on the floor, if we used disposable cutlery, if our mom smiled and a lot more.
In fact, even in a second of drinking apple juice, our brain stores millions of pieces of information, and we will not be aware of that.
How we store memories
Our brain is a big web of connections, which looks like a very complex tree. Think of each neuron as storage place. We have billions of storage places for trillions of events, and all these events are highly connected to each other.
So, you have a big storage of "apple juice memories", which connects all of the events with apple juice in them. You also have a big storage of "orange juice memories", which connects all of the events with orange juice in them (the good, the bad and the ugly).
To choose which juice to drink, your brain first uses smell, which is the strongest memory carrier. Even if we do not know it, we smell everything around us and store it. The smell will start a fast reaction in the brain that will bring up all the memories of apple juice and orange juice simultaneously.
The race begins
In a flash, the brain will move from one memory to the others. If the brain gets first to an amazingly good memory of apple juice, we will reach for the apple juice. If the brain gets first to amazingly good memory of orange juice, we will reach for the orange juice.
On the other hand…
If the brain gets to an awful memory of apple juice first, we will reach for the orange juice. If the brain gets to a horrible memory of orange juice (like someone throwing up), we will drink the apple juice.
This entire process happens in milliseconds, long before we can construct the sentence "I feel like apple juice". Our subconscious mind can use all those memories, but at the conscious level, we do not even know they exist.
OMG, are we out of control?
People do not like the idea of not controlling their own choices. The thought that they make most of these decisions subconsciously scares them. So they exhaust themselves in the search for reasons.
Although the questions "Why?" is important in some cases, it is pure self-torture in many cases. I would even say that the desire to use "because" is the opposite of finding happiness, unless we are trying to explain why we are happy (by the way, my suggestion is: if you are happy, do not search for happiness or for reasons. Just be happy).
Blame is a painful outcome of the search for reason
When we are frustrated or when life does not meet our expectations, we tend to look for reasons, something or someone to blame for it. We either use this process to justify ourselves or to throw the blame on someone else.
Blame is a painful outcome of the search for reasons. Most people think that finding a reason insures them against future pain. It does not, because we do not really have access to the real reasons. We try to find the cause and effect formula but we cannot analyze what we do not know.
So many reasons, so little value
In every event, we can find an unlimited number of theoretical reasons, but they are all equally useless. Let me give you an example of what I mean.
A week after my daughter got her driver's license (after over a year of driving with us), she bumped into another car and smashed the back of our fairly new car. The car that hit her missed her body by a meter. It happened less than 200 meters away from home and she was doing less than 10 kilometers per hour.
Here is a list of possible reason for this accident.
She lacked the experience to calculate the speed of the car coming from the side
The other car was going too fast
She did not see the other car coming from the side
The car coming from the side was heavy and could not stop in time
She was tired
Drivers under 24 years old have limited special capacity and she was younger than 24
She was excited about going to meet her friend
Something else was on her mind
She answered the phone while driving (she said she didn't)
The sun was in her eyes
She played with the music buttons while driving (she said she didn't)
Two days earlier, she talked to our neighbor, who told that her she had been in an accident 3 days after receiving her own license, and this planted the potential for an accident in her mind
She was close to home, so she felt too confident
The car was small and light (the car she usually drove was big and heavy) and she did not take that into account
While she was waiting, something caught her eye and she did not pay attention
She wanted to kill herself (she said she didn't)
Maybe we had not taught her how to drive properly
Maybe it was because she was not ready to be a driver and her driving tester had missed this during her practical test
We could come up with many reasons for the accident, but in fact, it could be something else or a combination of "all of the above". If we are on a search for a reason, we can come up with options, but we can never ever know which one of them is right. If we find a reason (just pick one that seems reasonable enough, even if it is not true), we can move on and focus on a better future.
The question "Why did it happen?" is valid, but only for a limited time.
The question "What am I going to do about it?" must take over.
Reasons, in some situations, are just excuses to keep the situation the way it is. The reason I say "in some situations" is that when you are happy, having reasons to be happy is always good, and the more reasons, the better. When you are not happy, any reason for being unhappy sucks!
So, here is your formula:
When things are good and you want to know why, any reason you find is good. Pick something and move on!
When things are not good, find one credible reason as quickly as you can. Then, move on!
Either way, be happy!
Yours,
Ronit