To be assertive, we need to create clear boundaries between us and other people. In the previous post about assertiveness, I explained that assertiveness is the ability to express our needs and desires without hurting others and that this skill is important, yet nobody learns it at school. Today, I will describe the things we do (and should not do) that sacrifice our own best interest and let other people into our personal space.
In order to be assertive, we must understand that everyone is entitled to his or her own thoughts, beliefs and actions. At the same time, we do not have to accept them as applicable to us. We should always stick to the things that are important to us and take care of ourselves first.
The three laws of assertive humanity
In his Robot stories, Isaac Asimov listed the three laws of Robotics. I think these laws are ingrained in our subconscious.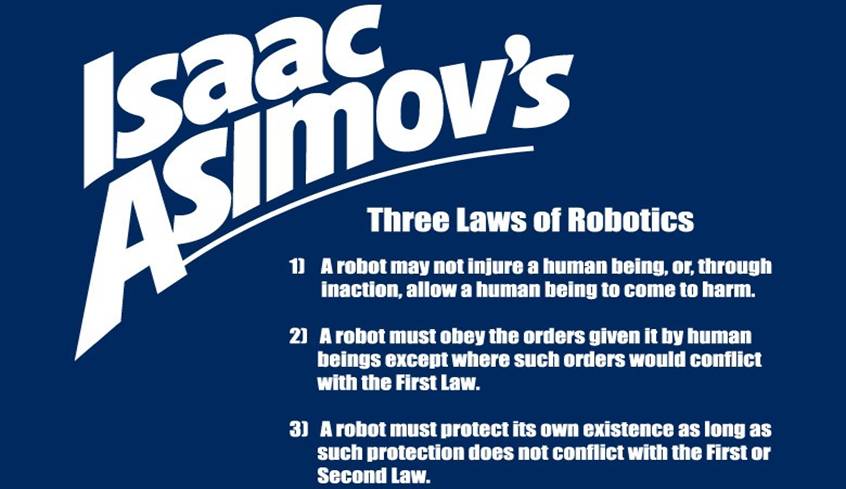 In our case, we are the human being, as well as the robot, so we need to change the laws a little:
We must not injure ourselves, or, through inaction, allow ourselves to come to harm
We must not injure other human beings, or, though inaction, allow other human beings to come to harm, except where this conflicts with the First Law
We must live by our own needs and values, except where this would conflict with the First or Second Law
It is just part of life that people think they can express their thoughts and opinions about you or get into your motives and give you suggestions on how to live your life. I remember that when my daughter was born, everyone told me how to raise her and it was very overwhelming. Most of the time, they were contradicting ideas from people I totally trusted.
It is impossible to raise kids based on everything others think we should do and we can learn from them, and they cannot make us do anything. We must choose!
Live and let live
The way we live our life is our business, not others'. Yes, there are things that are our partners' business, like raising kids, managing money, communicating with each other and making decisions that affect our family life. However, even in our relationship with the closest people to us, our spouses, there are things that we can keep private.
When I say "private", I do not mean "secret". Keeping secrets is not an assertive act. It is an act of fear. Keeping things private means that we think, believe, say and do what we do without having to justify ourselves, explain our thoughts or actions, collaborate with anyone, get anyone's approval or listen to anyone's opinion about us.
The same is true for others. There are areas that our spouses do not need our opinion. They can ask for it, but if they choose not to ask, that is OK too.
Missionaries are not believers
I have met many people who take every opportunity to share their opinion and even become aggressive when others do not think as they do. Keeping things private means you do not need to say what you think over again and again, because you are confident and you do not need others' approval or affirmation.
I figured this out at a very early stage of my life and it set me free from my own "mind prison". Opinionated people who take every opportunity to share their opinion and try to convert others to their way of thinking about religion, food, politics, art, sport, etc, are in fact  insecure about their own beliefs. They keep trying to strengthen their beliefs by creating a "majority rules" situation. They have a distorted belief "my belief is valid only if (many) others think like me".
No, it is not!
Your belief is valid even if you are the only one holding it!
"Majority rules" is just a fashionable statement and the opposite of assertiveness. When you only hold beliefs that the majority has, those beliefs are not yours. They are fashionable and change with time and with social pressure. Majority beliefs are the opposite of assertiveness, because we adopt them due to lack of confidence.
When people do everything in their power to convince others that their way is "the right way", they do not believe in their own way and they are looking for backup. This is true and not applicable to parenting.
In parenting, it is part of the job description to instill our own beliefs, opinion, values and philosophy in our children. But even in this case, if we are aggressive about it, then we do not believe what we preach. And if we stay calm and live by what we believe as models for our kids, then we do!
Ask anyone, "What did your mother/father believe in?" and they will tell you exactly the things his/her parents repeated in a calm and confident way.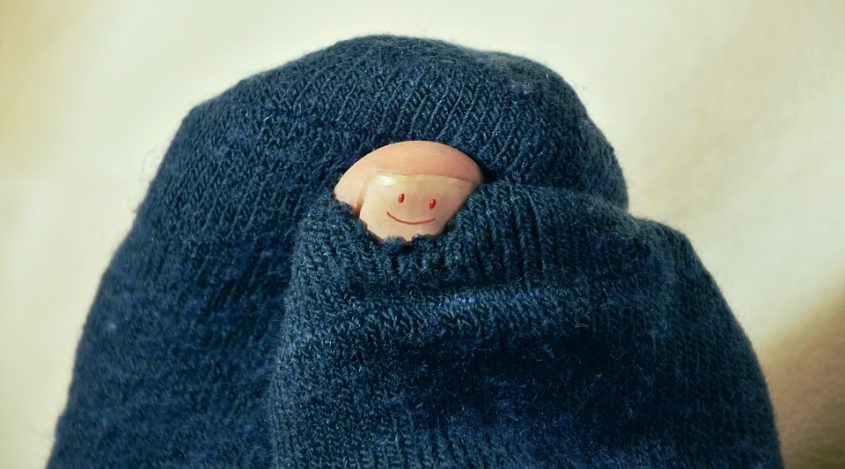 So, the first thing you need to do is understand that some things are yours and you can keep them yours without having to explain them, justify them or try to bring others to your way of thinking.
There are things that you can keep to yourself. Some things are private and you can share them with others if they ask and there is a conversation about them, but never justify them. There is a difference between sharing and justifying. One of them is an assertive expression and the other is a defensive act.
It is easy to notice when you are sharing your thoughts, beliefs, opinions and philosophy and when are you justifying yourself. When you feel pressure, you are justifying. It can be pressure from disagreement, mockery, contempt or justification from the other people.
Assertiveness and respect
Assertiveness is very important in relationships, but both sides need to be assertive. If only one person is assertive, it is easy for the non-assertive person to drag the other into conflict and lack of respect. Remember, assertiveness is the ability to express your own thoughts and feelings confidently without hurting others. An argument, a conflict, a heated argument with blaming and justification is the ultimate non-assertive event. No one there is confident!
How confident are you?
Here is a short and simple exercise to help you discover your confidence. level. You can then move to the next level of putting the "do not enter" sign on some areas of life that need to stay private.
Go over the conversations you have had with others during the day and ask yourself, "Was this sharing or justifying?" Remember that every time you state your opinion about others, if they did not ask for it, it was not sharing.
This is a mindfulness exercise. It brings to your attention how the pressure builds up and changes the energy of the conversation. This pressure punches holes in your confidence or the other person's and takes you both to non-assertive communication.
Try to discover which phrases trigger the pressure and which ones keep it calm and assertive and write them down on separate lists. We do this exercise in our subconscious mind many times and we do it in split seconds. We can only take control over it by bringing it into our awareness and pinpointing what actually happens to us. The reason I suggest writing it down is that we have to be investigators of our own mind and if we do not record the "evidence" somehow (even on your smartphone), it will disappear and we will not be able find patterns.
If you analyze your conversations and record the results over three weeks, you will find patterns easily. Then, it will be easy for you to change them.
Join me next week for another assertiveness post, in which I will share a list of things you can keep to yourself if you want to have assertive relationships.
Be assertive!
Ronit