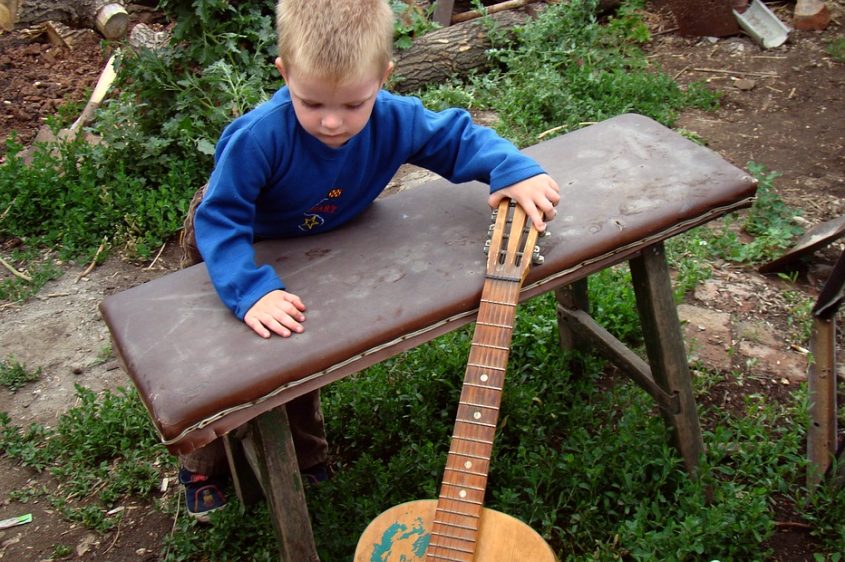 Martin (not his real name) came with his mom to an assessment with me. He stood at my door, the cutest redheaded 5-year-old, with a cheeky smile. He looked down, but whenever he lifted his head, I could see that his eyes were smiling.
We sat at the table and I gave him a matching game. And what do you know, I met another MacGyver. But this one was the first and most unique of his kind – MacGyver Pro.
This is what the session looked like, or better to say, sounded like (I wish I could video myself to represent the whole scene properly, but I will do my best with the words):
Ronit: Martin, can you please find the pairs on the table?
Martin (looking around the table, smiling): Yes … is this a match? … no … this is not the same … what about this one? … no … this is purple … this is purple too … yes… yes … this is a match… (showing me a match and putting it on the board).
Ronit: Well-done Martin. Let's find another one.
Martin: Where is it? … (holding one card in his hand) … where is it? … this card had triangles … this one has a triangle … no … this one is blue and the other one is red … I need a blue triangle … oh … here is a blue triangle …
I write a note on my report: Auditory kid, MacGyver, talks to himself.
I give Martin a 24-piece puzzle and ask him to assemble it. He says he likes puzzles and does them at home a lot. Mom, sitting next to him says, "Martin is very good with his puzzles".
Martin: I need a frame … where is the frame? … oh … here is a frame … does this go here? … no … here … yes (finds the place and looks very happy with himself) this is not a frame … this? … not a frame … where does this one go? … this is the hair, it goes here … I have done a good job … I need two hands here …
I smile and write on my report: Auditory, MacGyver pro, talks to himself all the time (well, I did write many more things regarding the games but they were not as amazing as this).
The first assessment meeting (out of 3 – see my 3+1 kids coaching) took one hour and everything I examined looked the same (I mean, sounded the same). Martin verbalized his thoughts continually. In some of the activities he performed well for his age group and in some, he performed lower that expected. He was so cute and happy.
I had never, never in my life, having assessed hundreds of kids over 23 years of special education, met a kid whose mind was so wide open I could actually hear him thinking so clearly. I immediately thought of a wonderful research we can do with Martin to find out how kids think… a research to record thoughts…
Martin's mother called in the evening in distress, saying she had never noticed he was talking to himself all the time and expressed her concerns about this. I explained to her how auditory kids think.
Auditory kids think in words, they are in a constant discussion in their head and it is a wonderful tool for them to learn, to grow and develop. Please notice that I said "a wonderful tool". I mean it!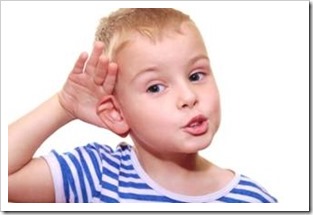 Most auditory kids have a social problem due to their difficulty to focus their listening on one source of sound. When receiving various auditory inputs, they are overwhelmed and mistakenly perceived as having attention deficit disorder. When I gave Martin numbers to repeat after me, he did this perfectly and well beyond the expectations for his age.
What teachers, friends and others think about auditory kids is a big problem for auditory kids and their families, because they fall into a trap of being considered "unable to concentrate" or "trouble makers". Martin, on top of that, will probably face the reaction of people around him as a "freak" because his auditory perception is extremely high.
In the evening, when I updated my notes onto my computer, I wrote: MacGyver is nothing compared to this kid.
Yours,
Ronit