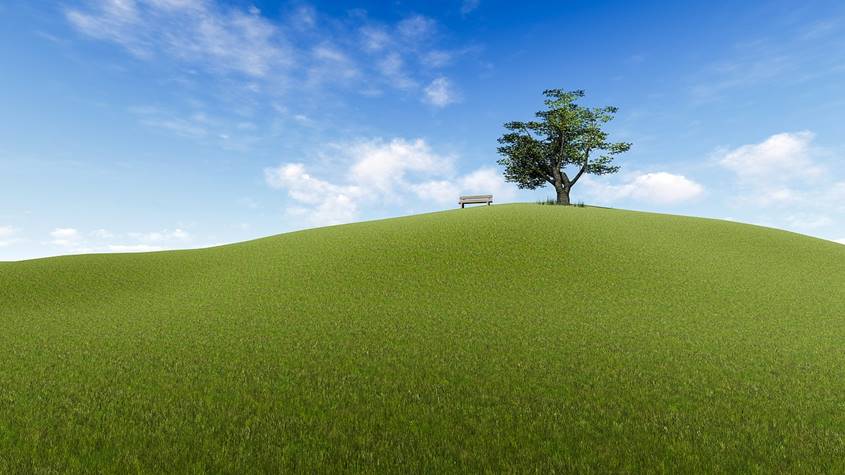 Have you ever tried to dream of a perfect day? It can be a challenge doing it while you're in the middle of everything going on in your life. This post should help.
Every person has a story. People say that the quality of our life depends on the quality of our story. With that in mind, it is easy to decide whether you have had a good life or not. All you have to do is tell your story.
If the story you tell includes a lot of good thoughts, feelings, actions, behaviors, laughter, love and joy, give yourself a pat on the back. You've had a great life.
If you tell a story with a lot of negative thoughts, feelings, actions, resentment, sadness, fear, hate and depression, no one envies you. Your life sucks!
Keep in mind, however, the emphasis on 'a lot'.
To be able to look back upon one's life in satisfaction is to live twice

Khalil Gibran
I think every person will benefit from writing the story of their life, although you should be mindful that looking at the past and reflecting on certain experiences can sometimes be risky.
Therefore, in this post, I would like to suggest a 'moving forward' activity. In this activity, you will take yourself forward, to the perfect day and try to imagine, what would happen there that would make you put it into the "perfect" category.
Perfect day, not perfectionism
Some people find it very difficult to imagine the perfect day, because they have reservations about the term "perfect". They don't think they can ever reach it. More often than not, those people are perfectionists.
Greed is a bottomless pit, which exhausts the person in an endless effort to satisfy the need without ever reaching satisfaction

Erich Fromm
During my first session with new life coaching clients, I can easily recognize perfectionists, because when asked to rate a significant area of their life, they can never rate their happiness level at a 10 (out of 10).
After rating each area, I ask them to describe what is happening in the areas in which they have expressed a lack of satisfaction. If they tell me only good things about this life area, I ask them, "If this area is so good, why didn't you rate it as 10?" and they typically answer, "Because nothing is perfect".
This indicates that they have a distorted definition of happiness and perfection.
Happiness and satisfaction
Happiness comes from a feeling of satisfaction. But you can be satisfied and still work hard to achieve more and grow. If you never give yourself a 10 out of 10, it means you are never satisfied and never happy, and that is sad for everyone, including you.
When you do the activity and think of the "perfect day", keep in mind that this does not mean you must have all your thoughts, feelings and routines in perfect order. But it means that your day contains more satisfaction than dissatisfaction.
When thinking of that perfect day, avoid thinking about what you would rather not have happen. This interferes with the development of your future story, because it means you are driven by fear, rather than by happiness and joy.
If you write on your "perfect day" list something like "I am not afraid" or "I don't feel poor", it indicates you are not moving forward, because these phrases are negatively focused and therefore draw attention to things you don't want in your life.
If this happens, stop! Realize that you are moving backwards and swap these negatives for something you would like to have in your life. The opposite of "I'm not afraid" is "I'm confident". The opposite of "I don't feel poor" is "I feel wealthy".
Personal satisfaction is the most important ingredient of success

Denis Waitley
Making this list starts a wonderful process of allowing your mind to want and acknowledge the idea that you deserve good in your life. Writing this list will create new pathways in your mind of ways to achieve happiness.
Therefore, it is especially important to write your list when you are relaxed. If you are stressed while doing it, your mind will clutter that perfect day with unhelpful, negative memories and thoughts. Remember, this is normal. Simply acknowledge when this occurs (your brain shifts focus to the negatives), stop, go do something fun and come back to it later.
100 list for a perfect day
If you are familiar with this series, you know that writing 100 items is not easy, but the effect is powerful. In almost every list-making activity, the first 10 are easy. But the more items we write, the deeper we have to go to find our own definition of "satisfaction".
Please note that this is not a "wish list". It's a way for you to define your satisfaction. To achieve your "perfect day", you have to get yourself there through focus, hard work and determination.
For a wish list, all you have to do is wish. But to write your "perfect day" list in a way that benefits you, avoid writing things you are not willing to work towards.
Here is a list of topics and areas to consider for your perfect day, week or month:
Relationships: children, partner, parents, friends, colleagues…
Health: physical and emotional, what you eat, sleep, exercise, feel…
Social interactions
Work and personal interests
Financial situations: earning, spending, saving, investing
Hobbies: time you dedicate to them, why? With who? How often?
Thoughts you want to have
Feelings you have to experience
Routines and ceremonies you want to adopt, such as appreciation ceremonies, relationship routines (for example 'call my parents once a week')
Entertainment and leisure
Spirituality
Calibrate your compass
Remember, this activity helps change your definition of happiness and satisfaction and starts a process of moving forward. While doing it, you should feel a sort of happiness and satisfaction just thinking about achieving the things you have listed, even if only for a moment.
This helps your mind highlight each target and start to move towards it in a more focused way. Think of it as a compass that you continually need to fine-tune for it to show True North.
As always, do this activity in writing, not in your head. Reading it over and over again and reviewing it every 2-3 months will make sure the compass in your brain is still working and knows exactly where your north is.
Happy list making,
Ronit