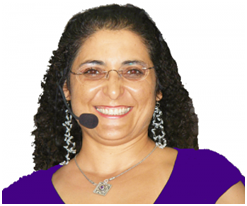 After two years of blogging on parenting and many years of working with parents, after 6 years of coaching and many years of turning kids into super powers, Ronit Baras is going on stage!
Recently, we launched a new website called The Motivational Speaker, where organizations from all around the world can find out about Ronit's powerful, educational and inspiring presentations. The range of presentations and workshops includes (but is not limited to):
Self Esteem and Personal Development
Against All Odds
Winning Attitude
Sickness to Health
The Golden Rush for Goals
Be Special Be Yourself
Time Flies – How to Be the Pilot
Life is a Balancing Act
Freedom Within
Projection!
Regain Control over Your Life
Education, Leaning and Creativity
Unlock the Creative Mind
Diagnosing Learning Difficulties and Gifts in Children
Gentle Men and Strong Women
Wealth Mindset and Business
Think Like a Millionaire
Fast Track to Success
Time Flies – How to Be the Pilot
Life is a Balancing Act
Ronit's mission is to touch the hearts of millions of people worldwide through her public appearances, blogging and books. The Motivational Speaker is a major milestone on her journey.
What's in it for you?
As a parent, you can get a group of parents together through your school, parent association or community and invite Ronit for a full day of parenting skills. Wherever you are, you and your friends can boost the quality of life for yourself, your kids and others around you by learning down-to-earth, practical and highly effective ways to do things better at home.
As a leader or member of an organization, you can help improve teamwork, customer relations, workplace culture, level of service and many other things by leveraging the right presentation for your organization.
Ronit has already been invited to speak for various initiatives of the Queensland government, schools, parent associations, the University of Queensland and businesses.
I would like to invite you to visit The Motivational Speaker and find a presentation or workshop for your own organization, school or community. If you can make the decision yourself, please send a booking inquiry. If it has to be somebody else, please let them know about the site and what you have found there that will be interesting, or just send them this post.
Thank you for your support,
Gal