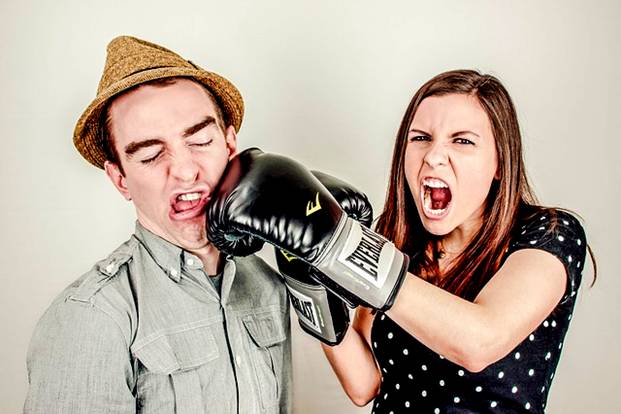 Relationships are at the heart of human society. Some say that being in a relationship is a basic need. In the bible, even the animals in Noah's ark were in pairs. I think we are meant to be in relationships. Having a partner to share our life and be with us along the way gives lots of certainty in life. Together we share love, friendship, adventures, struggles, finance and children, and together, it is always easier and more fun. Unfortunately, sometimes, it just does not work. In fact, in our society today, relationship breakup comes more often than not and with it come pain, grief and loss of hope.
I work with many couples through relationship breakups and with individuals rebuilding their life after breaking up with a partner, and I can reassure you, there is life after a relationship breakup. Usually, couples feel a hole in their heart that they wish to fill up. The desire to fill this hole drives them quickly into a new relationship that looks exactly like the one they left in pain.
Why?
Because the separation originated from a hole inside of them, which they thought the other did not fill, and they enter the new relationship with the same mindset. After a short time of excitement and attention, they realize that the new partner, lover or boyfriend/girlfriend cannot fulfill their needs and they go through the same breakup with more pain, more grief and more loss.
One of the biggest problems with a relationship breakup is the expectation that the partner in life is in charge of fulfilling our needs. We live in this illusion from the beginning of our relationship when we say, "He makes me feel…", when in fact, no one can make us feel anything without our consent. A feeling is a thought, an idea that we have in our mind, and no one on Earth can force us to feel anything unless we choose to.
The reason people have a hole in their heart when they experience a relationship breakup is that after living an illusion for years, the illusion bursts and they realize that their partners are not fulfilling "all their needs". When we get together, we are so happy that we falsely believe that our partner is our friend, lover, psychologist, the mother I wish I had, the father I never had, my fan, my cheerleader, my advisor, my rock, my nurse, my cleaner, my provider, my sex toy, my partner in house and my helper in raising the kids. With such high, unrealistic expectations, no wonder the bubble bursts with so much pain.
Our partners do not give us anything. They are who they are and they do what they do. We take from them what we can and our perception of them is our own.
Every relationship is based on "give and take" and we only stay in the relationship when the exchange is roughly equal. When we feel we are giving more than receiving, it becomes hard work. Please pay attention to the word "we feel". It has nothing to do with what really happens, because our feeling is a choice.
If I love flowers and my husband never brings me flowers (which happens in my case), I can choose how to feel about it. I can choose to think that he is does not care, that he does not know me, the he does not want to make me happy, that he is a … (add a swear word here, if you want), or I can think that flowers make me happy and that I am responsible for making me happy. I need to fulfill my own needs and how do I fulfill my "need" for flowers? I buy myself flowers, with money from the same bank account!
Once the hole of unfulfilled expectations is filled by taking responsibility for my own happiness, the journey towards a new, good and happy relationship is more successful.
Self-care and self-love are the best ways to heal from a breakup and build up the courage to start a new relationship. When I buy myself flowers, I tell myself, "I am worth it". I tell myself, "I love me. I am important", and I project this attitude on my relationships with others. Think of it as if your partner, the old one and the new one, are living mirrors of what you think of yourself. What you see in them, the good and the bad, is a projection of what you have inside. Reflections, my fourth book, was dedicated to this idea.
With this understanding, I hope you see that the way to heal and move forward from a relationship breakup towards a new healthy relationship is to work on yourself and take care of your own mind, so that the next man or woman coming your way will be a projection of your new, empowered self.
Relationship breakup is very common nowadays. I would like to invite you to take part in a free online event, "Beyond My Break Up: How to Start Over Feeling Empowered, Happy and Fulfilled" Telesummit. In this event, my friend Maria Bolaños has brought together more than 20 of the leading experts in love, self-transformation, relationships and healing. I was very happy to be one of the experts in this telesummit and share my tips and ideas of how to overcome relationship breakup and move on to "the discovery zone".
This event shares free advice, tips and tools, as well as free goodies you will receive if you participate.
If you have gone, or are going, through a relationship breakup, this event is exactly what you need to find support, to heal, to start moving forward and once again to feel happy and empowered to find love and live the life of your dreams!
If you know someone who is going through a relationship breakup and could benefit from some great tips and some emotional boost, please share this post with them.
There is life after a relationship breakup. Even if it seems impossible now, the scars will heal, the pain will fade, the loss will be overcome and love will be part of your life again. This free event can help you discover the way to get there. All you have to do is register for free.
Remember, happiness is a choice and so is good relationship.
Be Happy!
Ronit