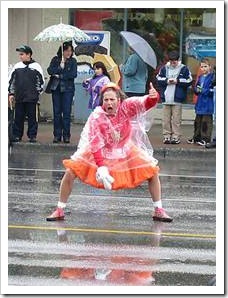 This week, I lost it. I finished a session and came crying to Gal. I think I am surrounded with crazy women. It usually takes me a lot longer to say things like this about people, especially when I do not know them, but this week's emotions accumulated to the point where I must vent.
It started with Sharon, who asked to come to relationship coaching with her husband to sort some issues they had had between then for many years. Steve was not as keen as she was. In his client details form, he wrote, "I am not happy that my wife wants me to leave the house because she would like to have sex with other men".
Sounds strange, right? Well, when they came, he said, "I love you and I want to make it work", but she said, "I wanted to come so we can separate in a nice and civil way" (oh, by the way, there are kids involved). When I asked them to rate their sex life, she gave it a 0.
"Do you remember a time when it wasn't a 0?" I asked her.
"No. It was always bad", she said.
Ouch! I felt my heart drop. They have been together for 10 years. Excuse me, how did you survive with this 0 for ten years? And how can you say 0 about such a good-looking guy whose muscles could be proudly shown in any magazine? OK, I know size doesn't matter, but still.
After Sharon left, Steve stayed for a long time and described a long and dysfunctional relationship with many sexual problems. Sharon had sounded so willing to make it work when we had talked on the phone, but was so cruel to him during the session.
I reminded myself it takes two to tango and no problem is ever on one side.
— Deep breath, shake off bad emotions, on with the job —
A day later, Connor called. His wife had told him to "make some changes, or else". On the phone, things sounded very reasonable. She had done some personal development and had said to him, "We can't continue like this. You must develop yourself too" (I agree in principle, although personal development depends on a person's internal motivation).
However, when Connor came to see me, his wife had already left the house and had arranged a creative solution, in which she stayed at a friend's house for 3 or 4 days a week, while he was with the kids, and then they swapped and he left the house for the remaining 4 or 3 days.
Excuse me, WHAT?! Wanting your husband to grow and develop is supposed to be a good thing that can make your relationship better (not that I totally understood from him what she wanted). It is NOT a good excuse to leave the house and break things up while he does his best to improve!
Anyhow, I took the opportunity to learn more about Connor and see what I could do for him. A week later, he came and said, "You know, two month ago, we moved from another state. My wife had felt bad about her body for a long time, so despite our financial difficulties, I got her a personal trainer a month ago. Last night she said she was moving to live with her friend permanently to give herself some time to think, because she had feelings for her personal trainer".
Make no mistake here – Connor is good looking, with beautiful blue eyes, not some Woody Alan type.
"S&%#", I said to myself, feeling like I am taking part in a cheap soap opera and trying to convince myself that this can be good material for another book. Think about it, I do not just get to write about it, I am actually part of a book. I am a life coach, so I can teach myself to like it…
Connor left and I gave him a big hug (I give all my clients big hugs).
— Deep breath, shake off bad emotions, on with the job —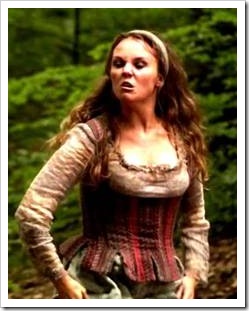 The day after David came, his wife told him she wanted a divorce.
"Why?" I asked him.
"I really don't know", he said.
Come on, David, no one wants a divorce for no reason, I said to myself.
After an hour of investigation from top to bottom, I realized he really did not know it was coming (and trust me, I can investigate). Wonderful love, normal struggles of a couple pretending to overcome problems but not really dealing with them. David knew it takes two to Tango, but he really did not know how to dance.
"When did things start going wrong?" I asked him.
"Around our son's birth", David said.
"When was the last time you went out together as a couple?" I asked.
"I don't remember".
"When was the last time you had sex?" I asked.
"She's kicked me out of bed. I sleep in another room now, so it's been a while", David said.
Ouch, that probably hurt. Maybe it's better not to go down this path, I said to myself.
"She sent me an email today to say she had gone to see a lawyer and she wanted 90% custody of our son", he told me (I did not even ask).
Later that day, David left very motivated (after I gave him a big hug), but I was so drained, I went crying to Gal, "I'm surrounded by crazy women".
Gal smiled (lucky for him he only smiled) and I knew this smile. It is funny to hear this from me, the gender equality fighter and defender against discrimination who does not allow anyone to say next to me "Women are… or "Men are…"
"Maybe they all had their period", I tried excusing.
Gal smiled again and I knew he was saying, "The whole month?"
"Maybe they said things 1,000 times and the men just didn't listen to the warnings", I tried again, "Or maybe I feel like this because they all came in the same week".
Eventually, Gal hugged me and most of my frustration melted (until now that I have written about it again), but if I could, this is what I want to say to all of those crazy women (obviously, I cannot tell them, because it is not what coaches do. This is why you are my victims and I am going to say it to you).
Dear Crazy Women!
My mom says it takes a long time to milk a cow, but only a second to kick the bucket and spill the milk. When kids are involved, the milk is too precious to spill and when you wake up and realize what has happen, even if you try picking it up drop by drop, it is not going to bring back all your precious milk and you will mostly get sour drops.
Relationship problems are exactly like getting up one morning and realizing you weigh and extra 25kg and deciding you cannot stand it. Choosing to stop looking in the mirror will not make it better. If you have problems with your husband, you are the other half of the problem and if you do not fix your end now, you will carry your problems into your next relationship too (along with the sour milk from kicking the bucket).
So let me tell you this!
No one on Earth ever gets up one morning with an extra 25kg. You have to miss putting on the first extra 1kg, then another extra 1kg and then other extra 1kg. Do you know how long it takes to put on an extra 25Kg? Very long indeed.
When things go wrong, there is a gradual progression towards a breakdown. All you need to do is stop watching soap operas where people fall in and out of love every three seconds. You should know these people are actors, playing out unrealistic scripts to sell more advertising time on television. Real life is different.
You have been with your man for many years. When something goes wrong, at least have the decency to tell them that is how you feel instead of waiting and then saying things have been bad from Day 1. Not for their sake, but for yours. Even if you end up separating, at least you will have some happy memories and the knowledge to help you improve your next relationship.
Wishing you an easy period.
Your husbands' life coach,
Ronit
That's it, I have vented. I feel better now.
See you tomorrow,
Ronit