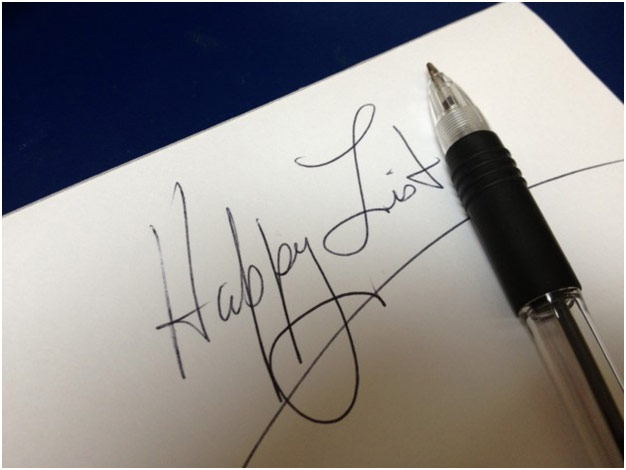 Happiness is a choice! This is my motto in my life and in my work. I coach many people on how to make this choice and find their own happiness.
One of the strategies in bringing happiness into our lives is to get into good habits that make us pay more attention to the good things we already have. It makes us feel happy about what we have in life and attract more of it through our focus.
Together, my clients and I come up with a simple "happy to do list" – a list of things they can do to change their happiness level within 3 weeks. This list follows the rule that it only takes 21 days to make a habit.
This Happy To Do list is written in past tense. It's more of a list of accomplishments to tick once they are achieved. When you go over it, instead of seeing things you still need to do, your focus is on your successes.
I promise that if you do this every day, then after three weeks, you will feel happier.
Happy To Do List
I got up this morning with a smile.
I asked myself, "What am I happy about today?" and then I gave myself an answer.
I picked one thing that makes me happy (from my happy list) and gave it to myself.
I gave someone a compliment today.
I wrote down 3 things that were successful today.
I wrote down why I think those events were successful.
I hugged or touched others 12 times today.
I drank 12 cups of water today.
I wrote down 3 things I am grateful for (that were different from what I was grateful for yesterday).
I looked in the mirror for 60 seconds and said good things to the person in the mirror.
These things are very simple! Try them for yourself and share your feelings with us after 21 days.
Remember, happiness is a choice!
Be happy!
Ronit