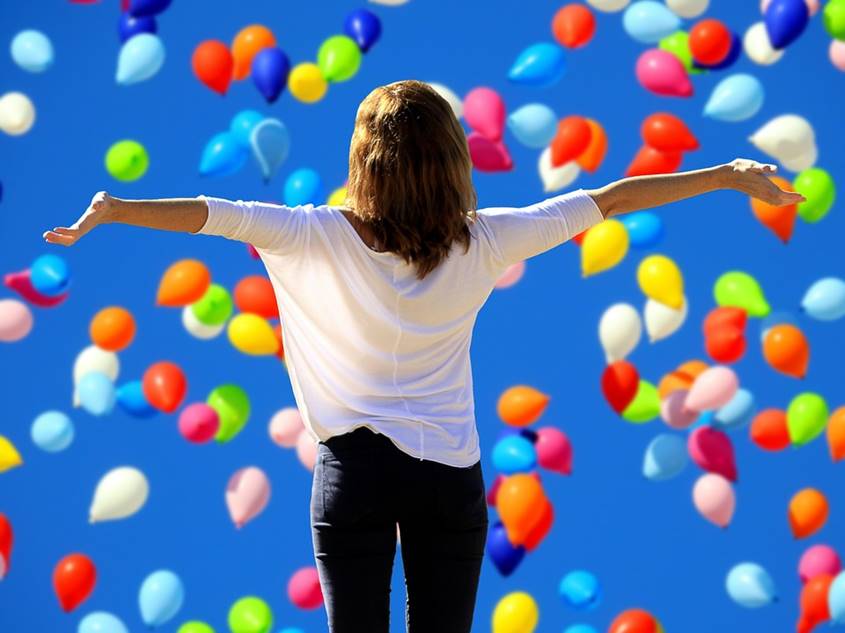 Most people these days rush around, trying to get somewhere. They see life as a competition or a game they need to win. They keep wondering how to be a winner in life.
As we evolve and can rise above the survival mode in our life, we all ask the big question "What are we here for?" Looking for reasons for our existence is probably a good sign. Some call it an identity crisis.
I call it an awakening. It's a point in time when we realize life is a game we play, and we suddenly want to understand it.
Much like any game, we play to win. Losing is no fun and we try to avoid it like the plague. When we're happy, it feels like we're winning, and when we're unhappy, we feel like we're losing.
It's simple! Feelings are barometers that tell us where we are in the race of life.
Unfortunately, if you ask people how they're doing in life, only a small percentage will tell you they're winning. Why is that?
Because most people think they will win "only when…" They tell themselves, "I will be a winner only when I grow up/graduate, get an award, win someone's heart, get a dream job, earn lots of money, buy a house/car, master a skill, have a child, etc". The list is huge!
Real winners have a different mindset. They consider themselves winners whenever a small thing happens that makes them happy. So, they tell themselves, "I am a winner every time I'm kind, every time I say my truth, every time I make an effort, every time I give to others, every time I learn something new, every time I meet a friend, etc". Their list is just as huge.
Can you see the difference?
Losers make it easy for themselves to lose and winners make it easy for themselves to win. The difference is not in what they achieve. It's in what they focus on.
Winning the yacht race
Think of yourself as a boat – a speed boat, a ship or a yacht – sailing the ocean of life. The ocean is full of other vehicles. It has beautiful scenery, as well as winds and storms.
In any race, movement is important. If you dock, you'll get nowhere. In life, without any movement, we would die!
When sailing the ocean of life, we have lots of worries about our destination and our journey. How do we get there? Can we make it? Who should we travel with? What resources do we need? And how fast do we need to travel? These occupy our mind a lot.
It often feels as if we're racing through life instead of enjoying the scenery around us. This feeling has only increased over time. Rather than a sailing ship, we consider life like a speed boat that we can't see what's around us.
We want to do many things, but we feel time is short and we have to rush to do them. It's funny, because we live longer than we did 100 years ago.
Average human life expectancy at birth in 1920 was 55.6 years. In 2019, it was 81.34 years. We have almost 26 more years to live, yet we walk around feeling we have no time to accomplish everything we want. The game runs longer, but winning it seems farther away from us.
In a yacht race, or speed boat race, we try to get to the finish line as quickly as possible. In life, on the other hand, we try to avoid it. Crossing the finish line is the end of our life. Unfortunately, speeding through life gets you there faster!
What would you think, feel and say if I told you you're in a yacht race, all the boats are the same, you're competing against 10 other ships and you've won?
Please spend some time to answer this to yourself before you continue reading.
What would you say to yourself, to others, feel? Think of yourself? Believe about yourself, your abilities, if you won a yacht race with 100 participants? (by the way, all of them had the same yacht, same size, manufactured in the same place, with the same equipment's and from the outside, looked exactly the same?
Take the time and write on a piece of paper the answers to all those questions. You'll need them later.
OK, now, what would you think, feel and say if I told you you've won a yacht race with 1,000 participants?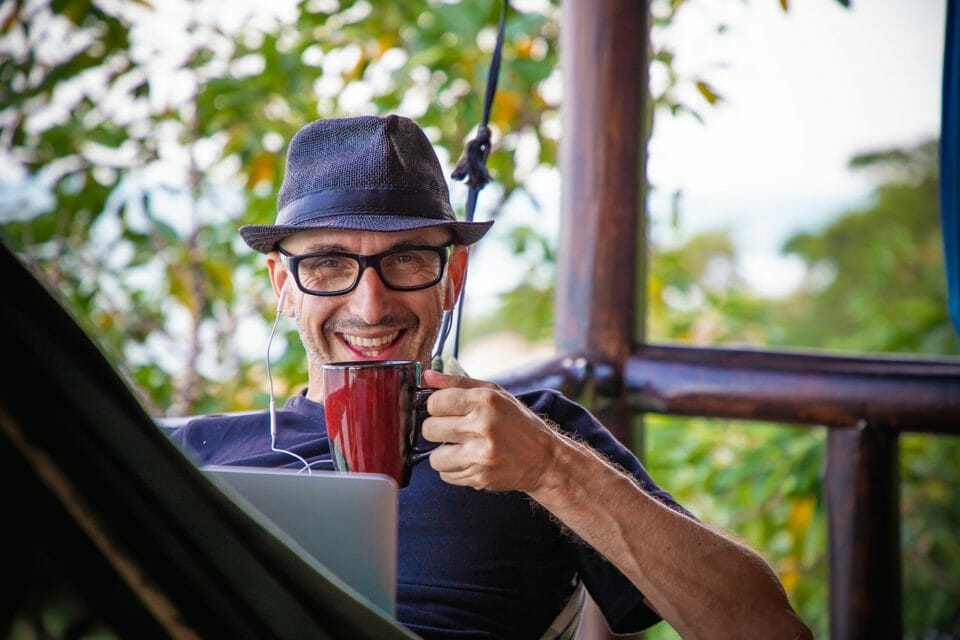 Write it down and compare it with what you wrote before. Also answer "What kind of a person wins a yacht race with 1,000 participants?" and "What makes you so special you've won a race over so many people?" Write down your answers. You will need them later.
Now, let's go even further. What would you think of yourself if I told you you've won a yacht race over one million participants?
Again, experience that feeling. Imagine yourself at the finish line with a million people behind you. You're holding the trophy of the biggest race of your life and you've won!
In this race, there are no silver medals, and no bronze, only gold. And you hold the golden trophy on the winner's stand. You've won! One million yachts took part and you still won!
Try to stay in this experience for as long as you can and write down the thoughts, the feelings, the understandings, and the character traits that someone who wins such a big race has.
Compare it to the other two races you wrote about (10 yachts and 1,000 yachts). How different it is? What would you do with the winning prize?
Winning the biggest race in life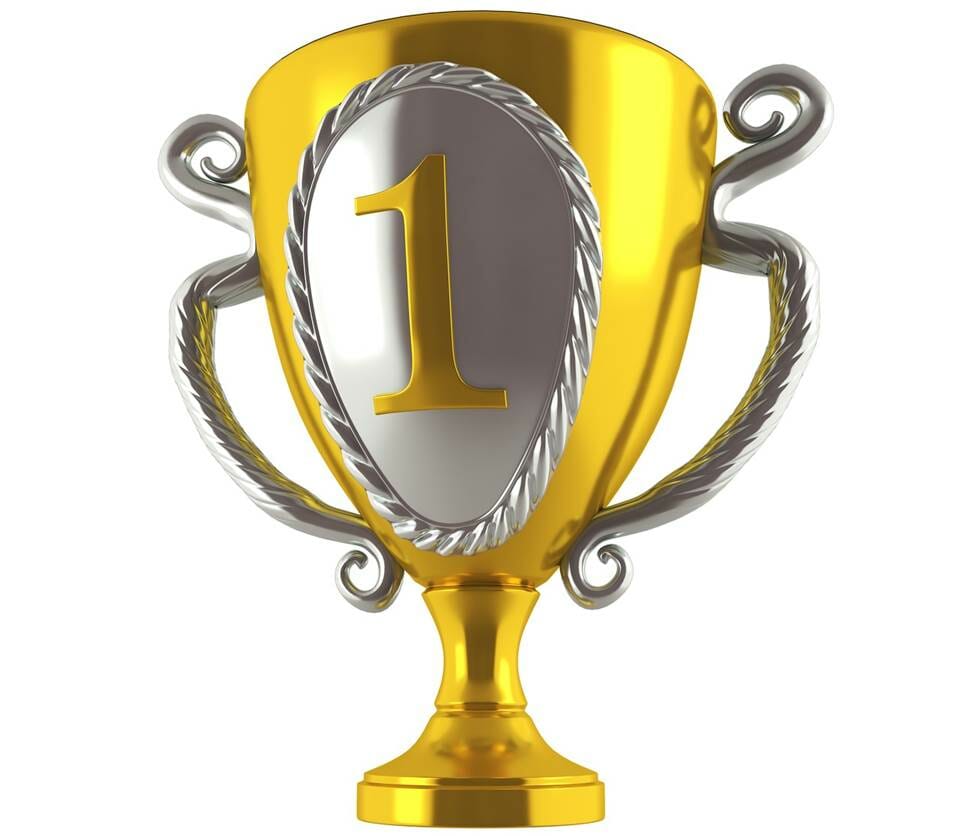 In reality, you've won a race not with 10 participants, 1,000 or even a million. You've actually won out of 100 million competitors!
At the beginning of your life, you were competing with 100 million sperm cells in the biggest game of your life and you won! Only you! No one came seconds, or third. You, and only you, won that prize to be born.
You see, you're made of something that all other sperms didn't have. From the outside, they all looked the same. Theoretically, they had the same resources.
But you were faster than all of them. You had something special that allowed you to reach the finish line first.
Back then, the finish line was the most important thing. To be created. And you won that race big time! Without this win, you wouldn't be here.
So, just the fact you are here makes you a winner. Because you won, the biggest race of life.
The winning prize
Life isn't really a race. Everyone who is alive, is a winner. Everyone has already won the biggest race of his/her life. We did it with speed and our winning prize was life. We won about 81.34 years, 976 Months 4,229.68 Weeks, 29,709 Days, 713,018 Hours, or 42,781,104 minutes.
So, what do we do here in this life? Enjoy our winning prize.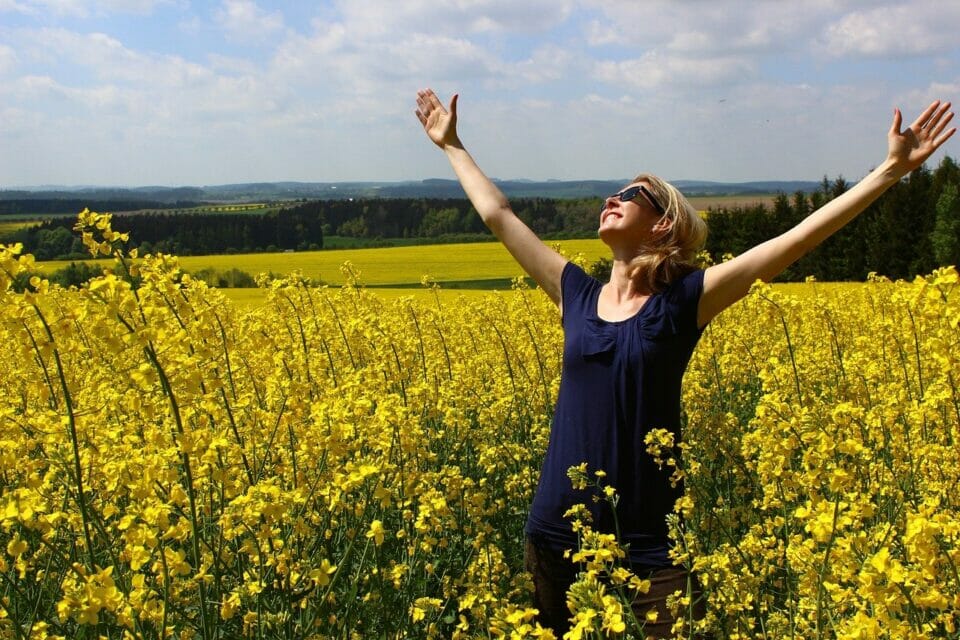 We are all winners in this life and are allocated about 81.34 years to enjoy. While in the beginning of our life, we had to speed to the finish line in order to be born, in life, we need the slow down and make the allocated prize last longer.
It's not about getting the job. It's not about making things happen exactly as you like. It's not about having more money, or about winning another person's heart, buying the dream house, getting that contract signed or building a business. It is about enjoying you're your prize.
Think of life as retirement, where you use all your resources to enjoy your time. Everything needs to go towards being happy.
Yes, we go through things that are hard and challenging in order to enjoy our winning prize more later. It's why when you work at the beginning of life, you save some for your retirement.
You want the savings to last you until you kick the bucket. Enjoying your time on earth is the same. You need your winning prize to last you as long as possible.
Use it or lose it
We can't possibly use every minute of this prize money to be in total joy and ecstasy. But we can have a good life if we make good use of most of it.
People who consider life as a race reject their winning and waste it. They try to achieve something they already have. They waste their time trying to get somewhere, when they're already there.
If we sail towards a heavenly place and don't recognize we're already there, we'll be frustrated forever. But it we live in the moment and enjoy our life, we'll win the game over and over again.
Feelings are a good way to measure if you're using your prize money wisely or wasting it. Happy, joyful, good feelings use less resources. Angry, upset, heavy feelings use more.
Sailing the ocean of life with hard feelings takes a lot more energy and shortens your life. Conversely, happy feelings help you recharge and extend your life, so your prize grows bigger AND longer.
Life is not a race. You've already won the race. Life is about enjoying the time you've won at the race.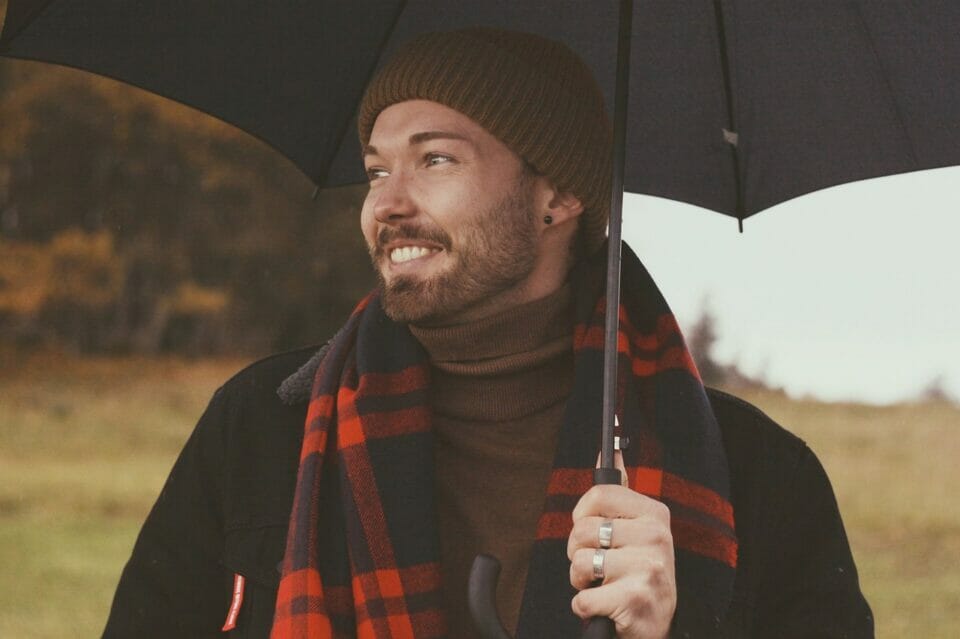 At some stage of my life, I took this understanding one step further. I decided to use my winning prize to help others use their winning prize wisely. There are many other professions and situations in life we do that in.
Parenting, for example, is one the best ways to grow your winning prize. In some traditions, having children is considered a "reward for good behavior". It's almost like nature thinks you're so great it needs more of you.
People who serve others (teachers, doctors, healers, social activists, leaders, authors, artists, spiritual guides) use their life for the benefit of others.
In my opinion, bringing kids into the world and helping others are the best ways for me to enjoy my prize longer.
So, if you have doubts about how capable you are, how strong, how special and what your purpose here is, remember you're not in a race. You've already won over 100 million competitors and you're supposed to enjoy your winning prize. That's all!
How to stop rushing
Next time you feel stressed and rush somewhere, this is what you need to remember:
You're a winner! This is your essence. You were born because you were a winner.
There were 100 million competitors in your race. Yes, 100,000,000. They were all seemingly the same, and you still won. Good for you!
You were special. That's why you won. Remember that! Especially when you have doubt. You are unique and there is no one else like you in the entire world.
In that biggest race of your life, speed was the most important thing. You were the fastest.
There was no second or third prize in that race. Only first prize, and it's yours. There's no more competition and no one is threatening your title.
Your winning prize was huge. We won about 81.34 years, 976 Months 4,229.68 Weeks, 29,709 Days, 713,018 Hours, or 42,781,104 minutes. You can use any currency you need – years, months, days, hours and minutes – they are just different ways to measure your prize.
Life is for enjoying. Anything else is a waste of time.
You don't have to prove anything to anyone. There was a race. You won. No need to justify your win.
There's nothing you need to do to deserve your time on earth. You don't have to be anything. You don't have to buy anything. You don't have to reach anything. If you're alive, you deserve it!
Get up every morning and congratulate yourself for it!
Respect all other winners. All the other human beings are winners too. They all had to compete with 100 million competitors, and they won. Give them some credit for it.
Respect your mother and father who gave you the opportunity to participate in this race. Regardless of what they did and how well (or badly) they raised you, be grateful for them winning their race and meeting each other, in the way they did, that allowed you to happen.
Haste is of the devil

St. Jerome
While increased speed got you the winning prize at the start of your life, after you were born, speed will bring you closer to the end of your life. After winning, Speed is no longer the way to go. Slow down and smell the roses. Don't rush anywhere. Let go of the speed boat and sail slowly to enjoy the ride.
When you feel your head spinning, take a deep breath. It will remind you who you are and help you center.
The clock ticks the same even if you do nothing at all. If doing nothing makes you happy, go for it!
Many people spend all their time trying to avoid the end of their life. They don't see that stressing about ending life uses energy and actually brings it closer.
The difference between successful people and unsuccessful ones is not how much time they've "won", but how well they use it.
I don't think we should stress about death, but we need to remember it's coming! We don't get to live forever. Our time will end one day. Use your time or lose it.
At any point in time, it doesn't matter how much of your life you have left, because no one knows when it will end. What matters is what you do with what you have.
Take care of your body. This is the vehicle you were given to travel through this life and enjoy it. When that vehicle stops functioning, it doesn't matter how much time you have left, because you can't enjoy it.
Never hurt yourself. It's like committing suicide right after winning the lottery. What a waste!
Feelings are good indicators of how well you're using your winning prize. Happiness increases the enjoyment in life and stress depletes it. It's simple. If you want to enjoy your prize, be happy! Happiness is a choice!
There are three things you can do to enjoy your life: be satisfied with who you are, be grateful for what you have and be kind to yourself and others and it that order.
We can't really give anyone our winning prize. When we die, no one else gets it!
We can't share the winning prize with anyone. Everyone must use their own life well by themselves. We can share adventures with others and use up our time together. But we can't give some of our life to anyone else.
Yes, there are some people that we share life with that can make us happy and use our prize well and there are people that can make us stressed and unhappy and deplete the winning prize. This is why we need to choose well who we spend our time with.
Bringing kids to the world helps your winning prize grow bigger. Kids fill you up with purpose and a feeling of making a difference.
Enjoying your kids, being proud of them, teaching them to use of their own life well makes our winning bigger. In some traditions, having kids is a prize by itself.
Being a good parent is a gift that keeps on giving. When your kids keep in touch with you when they grow up, when your grandchildren want to be with you, you can see with your own eyes how long much your life matters.
You can make your winning bigger by helping others feel good about themselves. The good feeling comes right back.
At the same time, if you make others feel bad about themselves, and cause stress that makes them waste their time, it doesn't increase your winning prize. In fact, it makes you use up yours faster. It's a lose-lose situation.
Making the world a better place is the most fulfilling and profitable charity you can contribute your winnings to! You can use your time on earth to improve the world around you. Start with your family, your neighborhood, your community, your town, city, country, humanity and the planet. And make sure all future generations will enjoy their life too. Find a passion and make the world a better place. Every little thing you do counts!
I hope you understand by now how amazing, unique, and wonderful you are and that you are already a winner. Now, you just have to enjoy your winning prize.
Wishing you a wonderful life!
Ronit