I was at a meeting with the editorial staff and my colleagues at Insight Magazine and we talked about "The Secret". The discussion was about the way this movie (and book) had brought awareness to many people.
Some said "The Secret" focused too much on material gains and that it made people do silly things (like selling everything, buying a lottery ticket and trying to attract the jackpot into their life). Still, everyone agreed "The Secret" offered a great explanation of the law of attraction and the power of language.
Focus
In my post on Pink Elephants, I explained the way our brain processes negative expressions like "no", "don't", "shouldn't" and "not". We cannot "not think" of a pink elephant dancing with a tutu, not even if we say "please". If you have no idea what I am talking about, I encourage you to read the original post and then continue).
What Australia says to violence against children
In one of my parenting workshops, I had a discussion with one of the fathers about the use of negative words and we talked about the slogan "Australia says 'no' to violence against children". I explained that the brain records "Australia says to violence against children", omits the "no" and focuses on "Australia", "violence" and "children".
Paul thought it was a great slogan (and he did not work for the copywriting company who came up with the slogan).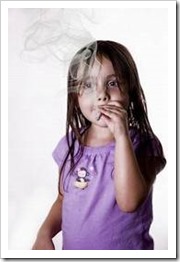 At that stage, all the other participants already understood that "no smoking" only promoted smoking by focusing on the smoking, so pretty quickly, there was a lively group interaction going on.
Paul: I think it is our responsibility to create awareness.
Maria: Awareness to what? To violence?
Paul: Yes. I went everyone to know that there is violence against children.
Marilyn: And then what?
Paul: If people know, they can change things.
Ronit: The slogan "Australia says 'no' to violence against children", is it for the people who are violent against their children or to people who are not?
Paul (thinking): To both.
Lana: I am not violent against my kids and the slogan just reminded me of violence against kids.
Paul: It is still good for you to know that there are parents who are violent against their kids.
Lana: And what will I do with that?
Maria: Do you think the slogan impresses people who are violent against their children?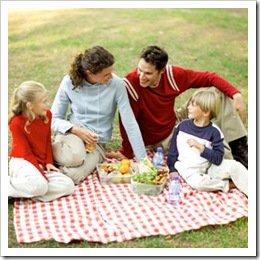 The discussion went on for about 15 minutes. Paul was still holding on to his belief that focusing on what is not good has the best affect on people.
"Paul, tell us what you want", I asked him.
"I want people to stop hitting their kids", he said.
"OK, but tell us what you want them to do", I kept asking.
Turning words to the positive
Paul sat for a few seconds and thought about it. "What do you want?" was always my question to help people move forward. Think about it, we are so used to focusing on what we do not want that whenever I ask someone "What do you want?", it stops our mind from racing and slows us down to think.
[Try this with your kids. When they complain about something they are not happy about, ask them, "So what do you want?" and even if you have to repeat the question 3-4 times, keep asking and watch the magic happen.]
"What would you do if your kid ran to the street and you did not want him to get hurt?", Paul asked.
"The first thing I would do is grab him and bring him to the sidewalk. There is no time for words in a situation like that, but let's say it is not a life-threatening situation. What do you want from your child?", I asked him.
"To stay off the street when he is playing", Paul said.
Lana felt she had to participate. "Ronit is asking you what you want and you keep telling her what you don't want. Why can't you just tell her what you want? This is your kid and you want to teach him something important. What is it?", she asked, sounding frustrated.
Paul stopped for a second and said, "I want him to be safe. I want him to learn to take care of himself".
I knew he understood it very well at that point and asked him, "Paul, so what do you want parents who hit their kids to learn?"
Children see, children do – Child Friendly Australia
This week, I got a video made by a great organisation, which presented the answer we were looking for in our discussion at that parenting workshop. What would you want people to focus on? We want them to focus on creating a child-friendly environment for our kids. We want them to be happy, to feel safe and to have good relationships with others.
The answer to (the pink elephant) "Australia says no to violence against children" is now "Australia says yes to a child-friendly environment for our children" and I love this new focus.
This wonderful video will show you how important you are in your kids' life and why working on yourself is the best way to help your kids.
Happy parenting,
Ronit