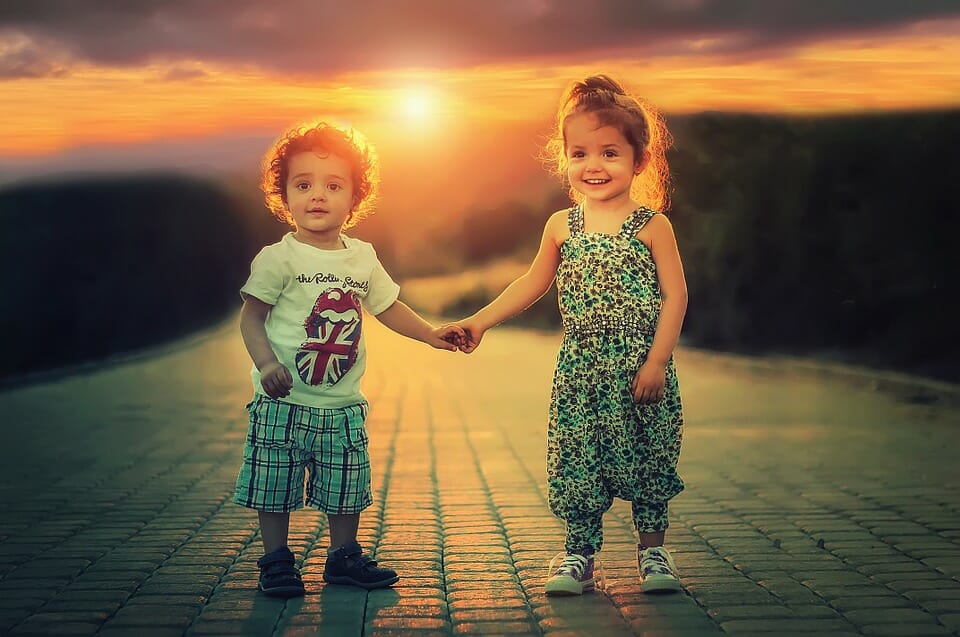 These days, networking is synonymous with success. Networking is also the key to a good social life.
No matter how big our house is, how colourful our car is, how powerful our computers are or how many academic degrees we have, it is the ability to establish good relationships with our family, our friends, our customers, our colleagues and, perhaps more than anything else, with people we do not know, that determines our success in life.
It's not WHAT you know, it's WHO you know

Old cliché
At school, we get the idea that the more knowledge we gain, the more successful we will be in life. This intellectual focus on life is still practiced in many places around the world.
The emotional approach that has been around for many years and got a boost with Daniel Goleman's book, Emotional Intelligence: Why It Can Matter More Than IQ, proved that success is more closely related to emotional abilities, rather then academic ones. Relationships with others and with ourselves are major parts of this model.
Networking ourselves around the world
Many people have asked Gal and me what we were doing that brought us to all those wonderful places around the world. Every time we answer, we realise that it was not our profession, our education or our knowledge, but our attitude and the people we knew personally that were the key to this wonderful journey.
Working around the world in many projects and jobs, we realised that the only people that ever asked for our degrees were immigration officers, and they never appreciated the high achievement on our certificates.
Gal got his first job after finishing his university degree through one of his professors. His second job was a referral from the manager who had just laid him off. He was taken to his third job, half way around the world, by his plant manager, who was moving there himself and needed people he could trust in his own new job.
Gal's fourth job was an opportunity that a friend from California picked up on the company's internal notice board. His fifth job, in Thailand, was a call from his manager from the third job, who had moved to Thailand himself and, again, needed people he could trust.
Gal's Sixth job was with the Singaporean consultancy he had contracted in Thailand. He got it after becoming friends with the company's owner, who needed, well, someone he could trust… Our moves to Australia, and then from Melbourne to Brisbane, were both possible as a result of personal relationships Gal had established with two recruiters in Melbourne.
I think the most surprising part in this was that getting each job did not depend on Gal's expertise, his computer skills or his ability to search well on the Internet, but on the people we knew and the network we had developed – our "safety net".
In life, our personal network is our safety net and includes the people we can contact to ask for a doctor, an accountant or where to find swimming lessons for the kids. Having moved so many times, we know that our ability to network has saved us months of trial and error.
Your network is your "Buddy", the person you can call and ask questions and who refers you to the right person if he doesn't know the answers. Have you experienced this? New places, new jobs and new schools make this sort of people invaluable.
Your network helps with many things
I guess networking was important for us since we left our families and lived far away from them and couldn't get their support. I remember when I was pregnant in California, a friend of mine asked how I could get pregnant without my mom around (I did not know you need a mom to get pregnant…)
She told to me she had asked her mom to spend time with her before and after the delivery to make her life easier. Others around us had asked their moms to come from the other side of the world for periods between 3 to 6 months!
For those people, going out for a movie was a rare occasion, because in their mind, babysitting is grandpa and grandma's role and no one can replace them (by the way, even when I lived next to my mom, I had a babysitter. My mom worked and I did not expect her to babysit my daughter after a full day of work).
Our network was a good replacement for a grandma and grandpa, although I have to admit there are still parts of grandma and grandpa that no one can replace. Friends became family for us and our support net grew.
Have you ever heard the expression, "When you have more money, you make more money?" Well, it is the same with our social network. The more friends you have, the more friends you have.
Many of our friends we have met through someone else. It is fascinating to track down how we became good friends with someone, as if we are all connected with an invisible cord that attracts us to each other.
Networking is a necessity in our world. It is what gives us certainty when we feel unsure. With a wide network, we always have someone to talk to.
If you want to have a wide and strong social network, remember that people are what connect you. People bring you more people. When you meet someone new, you are a stranger, but if you share a common friend, it creates a bond between you.
Granted, not every person is a social butterfly and not all of us have a big network. It may be encouraging to know that networking is a learned skill.
Children naturally have good social skills. They can communicate with other kids, no matter what. I remember the first week we moved to Texas, our daughter, who was 4½ years old at the time, not knowing a word in English, was playing with a girl her age in the swimming pool for over an hour, laughing and giggling.
When the girl left, we asked her, "What was her name?", and she did not know.
"What did you talk about?" She did not know.
"So how did you talk to her?", we asked, and she looked at us surprised, not understanding the meaning of the question.
You see, she talked to her in the only language she knew and the other girl talked to her in the only language she knew. They were speaking different languages, but it did not stop them from having a great hour of laughter and fun.
Why you should build your kids' networking skills
Only later in years, kids' confidence in their social abilities deteriorates. As parents, we need to emphasise the importance of networking, so that they grow up to have a big support net.
A kid with a big network will always have someone to call him when he is sick
A kid with a big network will always know about events and courses
A kid with a big network will always be invited to parties
A kid with a big network will always have kids to hang around with during breaks
A kid with a big network will always get many birthday presents (because more kids will come to his parties)
A kid with a big network will always get help from friends at school
A kid with a big network will always be welcome in group games
The size of our network depends on our ability to build relationships. It is important to explain to kids that a relationship is an exchange. You give something, you get something in return and everyone is happy. If someone is not happy, they are not part of the network.
To help your kids expand their social network, give them many opportunities to build relationships. Examples for networking opportunities: going out to the park with some friends and their kids, having a car rally and going to the beach and talking to the people sitting next to you.
Sport clubs, hobby groups and other after school activities are wonderful networking opportunities (for kids, as well as parents). This will ensure someone will be there to hold them when they fall down. Everyone needs someone to lean on and the more the better.
Lean on Me
Bill Withers
Sometimes in our lives we all have pain
We all have sorrow
But if we are wise
We know that there's always tomorrow
Chorus:
Lean on me when you're not strong
And I'll be your friend
I'll help you carry on
For it won't be long 'til I'm gonna need somebody to lean on
Please swallow your pride
If I have things you need to borrow
For no one can fill those of your needs
That you don't let show
Chorus
If there is a load you have to bear
That you can't carry
I'm right up the road
I'll share your load if you just call me
So just call on me brother when you need a hand
We all need somebody to lean on
I just might have a problem that you'd understand
We all need somebody to lean on
Happy parenting,
Ronit