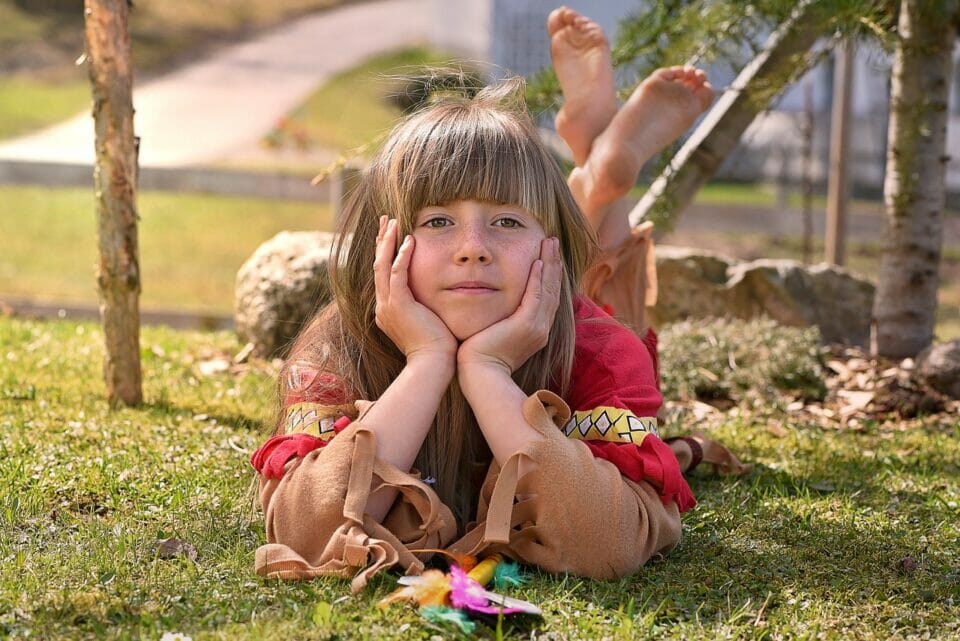 Many parents are looking for easy ways of entertaining kids, but that's happening now more than ever before. The restrictions that came with the coronavirus (COVID-19) pandemic have created challenges for many families around the world.
Usually, kids spend a lot of time at school. Their time is full of learning, variety, and activities to keep them interested and occupied. It's very hard to get bored at school. So, parents just need to entertain them in the afternoons.
Now, however, they spend most, if not all, of their time at home. This period is very difficult for them because they locked up and bored out of their little mind. Finding entertaining things to do is a much bigger challenge than it normally is.
Fortunately, you're at the right place and I'm here to help!
The cure for boredom: stimulation and variety
Boredom arises when things happen the same way over and over again. When things become automatic and we don't think about them so much, they stop bringing us joy.
Think of new clothes. You're excited to wear them, and they become your "go to" outfit for a while. Until they stop feeling new, and just join the rest of your clothes at the back of your wardrobe.
They just become boring! The feeling of "new" sparks a lot of joy in us. We love variety and it's one of the best ways to stimulate our senses.
When your children went to school, they had a lot of variety during the day. Their brains were highly stimulated, and boredom wasn't much of an issue.
Now, when many of them spend hours studying online (mostly listening and waiting) or self-directing their work, there just isn't enough going on. That kind of life is boring and hard! They need stimulation and variety to stop their boredom.
I'm sure you are asking yourself, "But how can I make stimulate my kids and keep them interested and involved (without relying on a computer)?" 100 answers await you below.
The challenges in finding the right activities for kids
Confinement
For many, one of big challenges in finding ways of entertaining kids during the isolation period is that socializing and going out are limited.
Socializing with others in person is important for both children and adults. When we socialize, we practice reading body language, develop empathy, and communicate with people outside our home circle.
Simply going out helps by changing our environment and our perspective. If you can go outside and/or spend time with other people, even for a short amount of time, do it!
Low budget
Another challenge many families experience now is having a lower budget. The Coronavirus pandemic has had horrific financial implications for some families. And some children find these financial difficulties hard to understand.
Fortunately, you don't need to be flowing with money to do simple activities with your children at home or outside. Entertaining your kids and keeping them busy and active doesn't have to cost you a lot.
No time
Despite spending a lot of time at home, some parents don't have enough time. They juggle looking after their kids with working from home, which overloads their mind and requires un-practiced skills.
If this is your case, be more flexible and allow your kids to spend more time on their computer, because "something's gotta give". You must work to support yourself, so check if you can work after they go to bed. If not, give your kids activities that will give you chunks of working time. If all else fails, consider paying a babysitter to care for the kids while you work.
Parents with young children who can't always keep themselves busy and always need attention suffer the most. Toddlers change activities every 10 minutes, which means you need about 40 activities a day to keep them busy.
Have a list of 40 things to do for one day and let go of working while your toddler's at home. If you have an available sibling, family member or babysitter, include them in your plan and make sure everyone knows which activity they're doing with the toddler.
To get the most out of your list of activities, try to stretch them out for as long as possible. You'll need fewer activities this way. When you (or the other carers) work with your child, keep them focused for as long as you can.
100 activities with kids to overcome boredom
Use coloring books and work on them together. There are coloring books for grownups too. The closeness and sharing will help your kids relax and feel confident. Later, this will help them keep themselves busy
Cook meals together. If your kids are 7 years old or more, you can challenge them make the meal by themselves
Bake together. If your kids are 7 years old or more, you can challenge them to bake by themselves
Go camping if your local regulations allow for that
Take a walk around your neighborhood
Go to the movies. I know that you can see most of the movies on TV, but going out stimulates children more than watching a movie at home. It's festive and special
Play with a ball in the park
Go for a swim
Have a picnic. If there are too many restrictions, have a picnic in your own yard. The change of setting is what your kids need
Go fishing
If museums are open, take the kids to a museum
Play board games
Teach your kids to play card games
Go to the library. Find a nice corner, spend time there with the kids and read books with them or to them
If it's summer where you live, let the kids play with water in the garden
Go to the beach, even if only for a walk
Bring from the beach some sand, or buy sand at the hardware store, and build sandcastles or teach kids to sculpt with sand. It's a great medium and you can get lots of information on it online
Make a family puzzle. Use a tablecloth underneath, so you can move it aside
Do tai chi or qigong with your kids. The web is full of free video guides for this too. It's very relaxing and gives you something a bit different to do
If the kids can read by themselves, make sure they spend at least an hour a day reading
Have a barbeque. Invite as many people as you can
Make a kite and fly it
Have a home cleaning project every week
Get the kids to help you wash the cars and make it a fun time
Ride bikes, roller blades, skateboards, or scooters with the kids
Do some gardening with the kids.
Grow some plants from seeds. Kids love watching things grow. Legumes, beans, and alfalfa are easy to grow at home.
Teach the kids to sew. You can start small projects with kids as young as 6 years old. Do it with both boys and girls.
Get creative with the kids and try making a different smoothie every day.
Have a treasure hunt in the house. I printed some feet and laminated them, and my daughter plays egg hunt with my granddaughter from time to time. She is 3.5 years old and it keeps her busy for about 15 minutes. She takes one candy and puts the rest back for the next game. For older kids, you can leave written clues that lead from one place to the next.
Draw with chalk on the driveway or on the sidewalk. Older kids can write encouraging messages for everyone talking by.
If bowling is open, go bowling from time to time. If it's not, make a bowling game at home from toilet paper rolls and a tennis ball.
Roast marshmallows over a campfire, or just over a candle.
Learn to draw. Plenty of good videos online.
If it's winter, make snowballs and snow people
Buy air-drying clay or polymer clay and make objects or jewelry with it. This can even inspire your kids to start a small business and sell their work on Etsy.
Dry flowers and plants, and then use them for works of art.
Play with the kids some computer games. Young kids can develop coordination and speed. Older kids can develop strategic thinking and cooperation.
Get the kids to prepare the table for a meal and clear it afterwards. This should keep them busy for 5-10 minutes each time and strengthen their sense of contribution and sharing.
Attach coins to shoes with Blu Tack and learn tap dancing.
Have a fashion show at home. We put on upbeat music and have a fashion show with our granddaughter we. She loves it!
Have a dance party at home.
Play hide and seek in the dark
Make shadows in the dark with a flashlight
Learn to make an ice cream (it's basically a rich smoothie, but not as runny)
Play board games
Eat on the floor. As I said, variety makes things so much more stimulating, so you can do just about anything in a different setting to make it interesting.
Make paper boats, go to a water source, and have a boat competition.
Get the kids to practice touch-typing with games. They'll need this skill from the age of 6, so give them that advantage.
If they can write, introduce them to journal writing. This will keep them busy and provide a great therapy tool to manage their feelings. Some kids may enjoy writing so much, they'll make it a hobby.
Encourage them to have voice and/or video conversations with friends and family. Children learn a lot through reading facial expressions and listening to the tone of voice. Without it, they miss out on a whole dimension of communication.
Grow succulents. This is my new hobby, and my granddaughter gets as excited about it as I do. Succulents can grow both outdoors and indoors and make lovely live decorations for your home.
Make a family tree. This will also provide a reason to engage with older members of the family for everybody's benefit.
Get the kids to search the origin of their name and find your family's coat of arms.
Make a lava lamp.
Play with shaving cream. It's cheap, easy to wash, and kids love it. It works particularly well on mirrors and shower doors.
Have a pillow fight.
Make slime (goop) together. That's so much fun! I make some with my granddaughter and we love it. Making it takes 10 minutes, but playing with it takes hours.
Make a bird house and have a daily routine of feeding and watching the birds.
Make a butterfly bath to attract butterflies to your garden.
Prepare decorations for Halloween, Christmas, etc.
Go to the local botanical garden.
Make friendship bracelets or macramé.
Learn to count to 100 in another language with your kids and test each other.
Learn to say hello in different languages.
Make a puppet theatre.
Make mold using plaster of Paris.
Learn to make a sourdough bread.
Recycle T-shirts.
Make artwork from plastic.
Play a music instrument. If no music instruments, use pots.
Learn to carve vegetables or soap.
Build with Lego.
Go over the wardrobe with the kids and donate unused items to charity.
Experiment with science for kids at home.
Learn a new skill – art, cooking, playing a musical instrument, singing, dancing, etc.
Practice handstands, forward rolls, backward rolls, and other gymnastics.
Play marbles and make small "goals" to aim for.
Make a decorative mobile from leaves or any other objects you have around.
Play ping pong (table tennis) on the dining table.
Learn to meditate as a family. This will do magic just by itself.
Extend your bedtime routine to include reading together, sharing tales about your day, dreaming together, and developing emotional stamina.
Teach your kids some time management skills. You can do it from the age of 5.
Get the kids to clean their room once a week. Whenever my kids clean their room, they end up doing many other things there. It keeps them busy for an hour or two at least. It's amazing what they find and play with as they "clean".
Make a piñata (plenty of videos are on YouTube) and get those aggressions out.
For the exercise, you can skip rope 100 times a day.
Make a mandala with colored sand.
Learn to brew kombucha or ferment vegetables at home. They are both easy to make, super healthy, come in many variations and spice up your meals.
Make a list of 100 things you want to do this year.
Take up face-painting, body art or fancy make up.
Play trivia games and solve crossword puzzles.
Learn to juggle with balls. This activity develops many abilities, including peripheral vision, which is important for grownups.
Buy the kids activity books suitable for their age (math, reading, comprehension, science, writing…) and get them to do 5-10 pages a day.
Play with acrylic paint.
Watch a sunset together. You can even capture it on camera or on canvas.
Use cement and molds to make plant pots.
Learn origami.
Make handmade cards for birthdays, holidays, sympathy and "get well soon" to have ready for the right event.
Take art and craft books from the library, or watch "how to" videos, and try different things from them.
Write each other love letters.
I hope the list of 100 easy ways of entertaining kids during COVID-19 will help you keep your kids busy and active during this tough time. Try them and find the activities your kids like the most. You can rotate them to keep things interesting.
Remember, kids need to be stimulated and have a variety of activities. Usually, I'm not in favor of letting them watch TV or veg in front of the computer. But I think that during this pandemic, they need some vegging time.
If you set clear boundaries for this, it will be OK. Create a routine, and within this routine, vary the activities. Let's pray that this lockdown and uncertain period will end soon, before everyone loses their sanity.
Hang in there!
Hugs,
Ronit