I didn't know what ovarian cancer was until my mother-in-law died from it. It started with what looked like breast cancer. She removed her breast, and years later, it started again and spread to her bones and liver. Only on her last months of her life, when things were hopeless, the doctors discovered she had ovarian cancer.
My mother-in-law was very dear to me. I knew her since I was 16 years old and she was very special in my life. She was a courageous woman who inspiring to me. I don't think I've recovered from her death yet.
When our daughter got married, she was not here with us. When our granddaughter was born, I was sad she was not here to meet her great-granddaughter. In the last 10 years of our lives, she has not been here to experience life with us.
There were many questions about what she would have done if she knew. If she was diagnosed earlier, she could have been saved. Removing her ovaries earlier (after having all her children) could have guaranteed she would still be with us, and not just in spirit.
Therefore, I think awareness to this disease is the key.
Ovarian Cancer statistics
Every woman has to familiarize herself with key statistics regarding ovarian cancer.
Ovarian cancer ranks 5th in cancer deaths among women
Ovarian cancer is the #1 cause of gynecologic cancer deaths
Women have a 1 in 75 chance of developing ovarian cancer in their lifetime
Half the women who develop ovarian cancer are over the age of 60
Around 22,000 women are diagnosed with ovarian cancer every year
14,000 women die each year from ovarian cancer
Only 15% of ovarian cancers are diagnosed in Stage 1
Every 23 minutes, a woman is diagnosed with ovarian cancer in the United States
A Pap Smear test does not discover ovarian cancer
These statistics could be changed if most women were diagnosed in Stage 1, if they only knew what to look for and have a red light flashing over and over again when symptoms appear.
I was very surprised to discover that a Pap Smear test did not discover ovarian cancer. I thought that being responsible and going to the doctor every 2 years would do the job. I was wrong.
Ovarian Cancer symptoms
Here are symptoms that could mean you need to ask your doctor to check for ovarian cancer:
Bloating
Pelvic or abdominal pain
Trouble eating or feeling full quickly
Feeling the need to urinate urgently or often
Fatigue
Upset stomach
Back pain
Pain during sex
Constipation or menstrual changes
Not every symptom is a sign you have ovarian cancer, but don't dismiss them and talk to your doctor about them, just in case.
Some women are at higher risk of developing ovarian cancer than others. Risk factors include:
A family history of breast or ovarian cancer
Genetic mutations, such as BRCA1 and BRCA2
Post-menopause
Being 40 or older and obese or having a BMI of at least 30
Smoking
Eating a high fat diet
Endometriosis
Early puberty (before age 12)
Later menopause (after 50)
The things that increase the chance of developing ovarian cancer are mostly out of our control (obesity can be controlled), which is devastating somehow. My sisters-in-law had a higher risk of developing cancer and 2 out of the 3 actually did. Since their mother died when they were relatively young, but after having children, they both had their ovaries and breasts removed to minimize their chance of dying from it.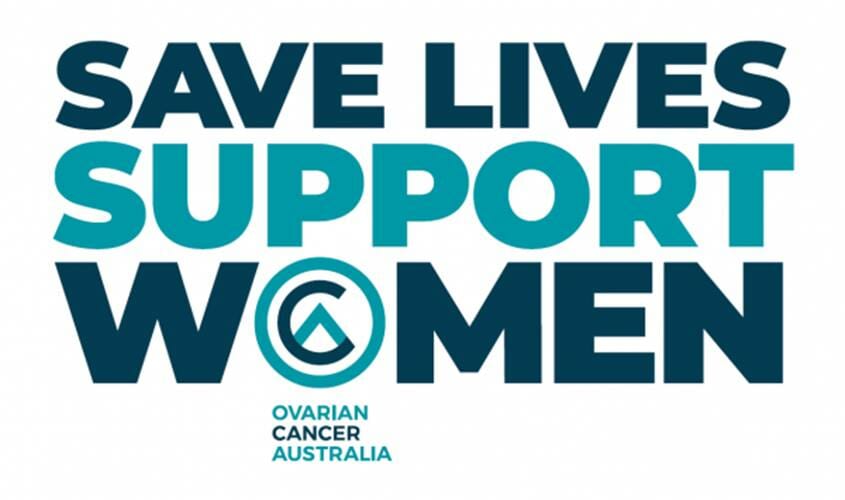 Reducing Your Risk of Ovarian Cancer
There are ways to reduce the risks of having ovarian cancer that are under our control:
Pregnancy and breastfeeding.
Eating foods rich in vitamins A, D and E, and omega-3 fatty acids. We are what we eat. You can eat leafy greens, sweet potatoes, nuts, beans, eggs, carrots. They are healthy for you for many other things as well. Make them part of your daily food.
Not using talcum powder on or near your genitals. That's easy. Just don't use it next to your genitals. Not that you need to use it for other things.
Using oral contraceptives for 5+ years reduces your risk of developing ovarian cancer by 50%. Easy. Just go on the pill between pregnancies and your chance goes down by 50%, which is a lot less, and takes advantage of something that makes life easier for you anyway.
Australia has the Teal Ribbon Day in February to promote awareness of ovarian cancer. The world has chosen September to the be the month to create awareness and save lives. The Ovarian Cancer Australia website is a good place to learn more about this topic.
I believe that family matters and when something like this happens, it does not only affect grandmothers, mothers and daughters. It affects their entire family and throws it out of balance.
I know my mother-in-law's death changed the whole family's life forever, and not in a good way. She was the glue that connected everybody, and now, this glue is gone, and there is nothing we can do to turn back time and get her to be tested, treated and living with us.
Make yourself familiar with ovarian cancer and with the small things that go wrong, get your doctor to check. It is better to discover you have nothing than be too late to treat and save lives.
May you be healthy and aware,
Ronit