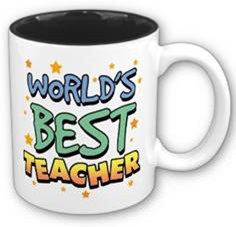 Today is the first school day in Australia and my 12-year-old daughter Noff is starting high school. That's it, my little girl is in high school and I am very emotional.
Every year, on the first day of school, we get up very early. Most years, the kids could not sleep from too much excitement. If school starts at 8:45, but they were ready to go at 7:00. It is funny how many years you can drop kids off at school (my eldest is 25 years old now) and still have the same feeling every first day of the year.
It is one of those things that time and practice do not change. I drop them off at school and feel I give the most precious thing for me to a group of teachers who will spend more time with him or her than I will. It is not a feeling of neglect, more like a bond we have between us, parents and teachers, that will last for as long as my child goes to that school.
Read Teacher Power »