Your extended family can be a great help once a new baby arrives. I didn't understand just how much until Eden was born. I was in my last year of university and working full time. My parents lived over 3 hours drive from us.
I never had a close bond with my mom. When others talked about having their moms around when you had a baby, I didn't really know what to think about it. When Eden was born, I was in hospital for 10 days. I got a terrible infection and my mom came to stay with us after we were discharged from hospital because I had to go back every day to change my bandages.
We got home and I didn't really know what would happen. But my mom incredible. She had already had 5 kids of her own and she knew exactly what to do. She said to me, "You focus on eating, sleeping and breastfeeding" and that is exactly what I did. Meanwhile, she cooked, cleaned and played with Eden, massaged her and sang songs. I never knew my mom could be like that. She was awesome.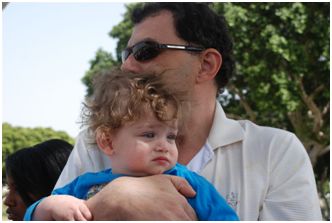 Dads are a very important part of parenting. They are often neglected in discussions on parenting.
When I do parenting workshops, they are often filled with moms who come because dads are pretty much "hands off" when it comes to raising kids, not to mention raising babies.
It is very natural that moms who breastfeed their babies spend most of the time with them. Society is very accommodating towards moms. Sadly, not that much is invested in supporting dads. It is so bad that when Gal and I lost our baby, most people came to me to offer condolences and nothing to Gal. For them, I lost the baby because I carried the baby but Gal didn't.
A dad's role in raising a baby is very important and crucial in the success of the parenting experience. There are many things dads can do that do not require having boobs and breastfeeding.
In those first few months, when the baby comes home, the family goes through a time of bonding. This happens mainly through caring. Taking care of a baby is the way to make this bond stronger. The main caregivers become the most important people in the baby's life.
Breastfeeding is one of the greatest tools when raising babies. It is the easiest way to "take your kitchen with you" and feed your baby wherever you go. You don't need to measure quantities or temperature, no containers, no washing afterwards and you don't need a pharmacy to help your baby with its immune system.
When Eden was born, I had a huge infection and a very high fever. For a week or so, I was not allowed to breastfeed her. In the nursery, they gave her a bottle every 4 hours, like clockwork. We stayed in the hospital like this for 10 days. Once I was released home, everyone told me I wouldn't be able to breastfeed. I was so disappointed.
I quickly decided, "No way! I will breastfeed!". Eden was so used to the bottle, I had to use a plastic nipple but I persisted and she breastfed beautifully. No problems at all. I was even extra lucky. She was used to the 4 hours cycle, so breastfeeding was easy and on a schedule. Let me tell you, having 3.5 hours of sleep in between feeds for a new mom was a luxury.
In the last chapter of the affirmation series, I explained why it is important to adopt good beliefs about the world around us. What we think of our body and about its health is very important to the function of the body and its health. We can plant healthy beliefs in our minds by using healthy affirmations and reading them over and over again.
As a mother, I am a strong believer in affirmations and planting good and healthy beliefs in kids' minds. I have 3 kids and they are extremely healthy. They go to the doctor for health checks, not due to illness. I truly believe this is mainly because they have very healthy beliefs about their bodies and their health.
Gal and I appreciate health very much and we try to instill healthy thoughts in our children. If you are a parent and would like to raise healthy kids, read the list of beliefs and pick those you want to plant in your kids.
Sleep is one of the key ingredients for success. I have the perfect example to illustrate the point.
My son Tsoof is 18 years old. As his mother, I am slightly biased, but he is very smart and talented. He is in his third year of university and is excelling in everything. He is taking extra subjects, plays in three bands, he teaches two music classes and is simultaneously composing music and working on producing a show..
This week, I read an article that explained one of the reasons why Tsoof is so successful. He sleeps a lot.
Sounds funny, right? Keep reading to see what I mean.
The article I read talked about the damage of not getting enough sleep. Tsoof, from a very young age, was a good sleeper. When other kids in day care did not need to take an afternoon nap, he still slept in the afternoon. Later on, when he was in primary school and even in high school, no matter what movie was on or what he had to do for school, he slept an average of 10 hours a night. Our two daughters consider sleep to be a waste of time, but Tsoof never needed to be "encourage" to go to bed. Today, he is busier than ever before and he still averages over 9 hours a night.
I have been teaching happiness for many years and one of the things most of my clients want to know is how to find out when they are happy. You see, people are focused on what is going wrong in their lives. They have signs that tell them that things are not going great. Let me share some with you.
image"I am unhappy when I'm in conflict"
"I am unhappy when I don't succeed"
"I am unhappy when things don't happen the way I want them to happen"
"I am unhappy when people do not agree with me"
"I am unhappy when I am tired"
"I am unhappy when I don't have the money to do all the things I want to do"
"I am unhappy if I can't predict the future"
"I am unhappy if I am not in control all the time"
"I am unhappy when I worry"
"I am unhappy when people do not appreciate me"
"I am unhappy when others are more successful than me"
Research shows that people have more signs for unhappiness than signs for happiness.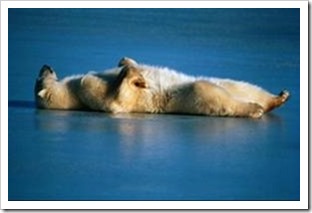 Let's continue with our tips on how to be happy and feel good in life. In the first post, I shared the science of endorphins – the "feel good" hormones. Chapter two was about the science of smiling. In the third chapter, I explained how taking time off can help us improve our mood, feelings and functioning. In this fourth chapter, I will explain how a good night's sleep can improve our health and well-being and make us feel good.
Sleep is essential to our health. According to the National Sleep Foundation, many people do not get enough sleep or do not sleep well. A survey conducted in the years 1999 and 2004 found that 40 million Americans suffer from over 70 different sleep disorders. When we are asleep, the brain goes through our impressions of the day in a process vital to memory formation.
Good sleep impacts our nervous system, cardiovascular system, metabolism and immune system. Imagine what impact bad sleep has!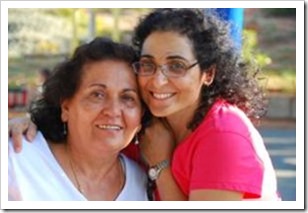 During a recent presentation, someone asked me to share some tips on how to feel good. In the first post of the series How to Feel Good, I shared the science of endorphins – the feel good hormones. In the second, I covered the science of smiling. In this post, I suggest another great way to feel good – taking time off.
Last year, I took time off from everything (home, work, kids and Gal) and went overseas to spend some time with my family. It was a wonderful reminder for me about why we have take time off to recharge out emotional batteries.
Taking time off from daily life can have a positive impact on our health and wellbeing. It helps us regenerate and start fresh. Sleep is the body's natural way of giving us time off. It "forces" us to rest so we can function. Did you know that without sleep, we would die? If you want to torture someone, you do not need to hurt them. Just deprive them of sleep for 2-3 night. Just ask any mom!
In over 1,100 posts on this blog, I have covered a lot of topics that lead to happiness. Today, I want to talk a little bit about the flipside of happiness – depression, because depression is a big issue for many families these days.
There are many depressed couples, depressed parents and more and more depressed kids. The most concerning of these are parents who suffer from depression, because they often raise kids that cannot handle life very well.
Some say depression runs in families. That is not surprising because I think if you take a perfectly normal and healthy child and raise them in a house where one or both parents are depressed, they will definitely grow up to be troubled.
Depression is something people do not like talking about. I know many families in which the depressed parent is dragging the whole family down but no one says anything. It is very much like having a parent who is alcoholic or terminally ill. Everyone walks around on eggshells but tries not to say anything. Not always because they are afraid, but often because they have given up trying to speak up.
Stress is the new era's worst disease. It is estimated that over 90% of all illnesses are caused or worsened by stress. In the future, you may find yourself dedicating most of your energy to overcoming stress. Stress management is a lifelong journey and everything little thing you do can help.
There are many ways to measure your stress level. I personally like rating it on a scale of 1 to 10. For any of my coaching clients, I recommend a stress review every three month to make. This helps them make sure they are progressing (or at least helps them find out if their situation is getting worse). The issue with stress is that you start noticing it when it gets out of control. Regular monitoring when things are going well can be critical. It allows you to find a benchmark that you can compare to. If things go a little sour, you can do something straight away before you find yourself in a mental health ward with a nervous breakdown.