Posts Tagged 'motivation'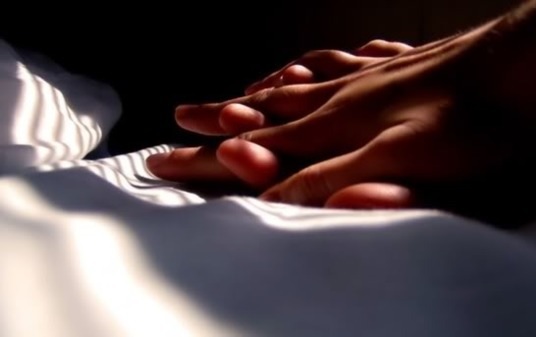 Sex is one of the top three reasons why couples divorce. That means that it is highly important to work on improving your sex life. Of course, good sex goes hand in hand with good communication, trust, respect and working on keeping the relationship alive.
Attitude to sex is something many couples need to work on. In our growing life, there is not enough education about the importance of sex for health and wellbeing. It is a very sensitive topic that most people are left to learn from experience, friends or even the World Wide Web through porn movies (which unfortunately present a very unhealthy picture of the importance of sex and how to enjoy it).
Many of the clients I see who are separated or considering divorce report that sex was a major issue in their relationship. Not enough, not satisfying or enjoyable, too much, too little, too fast, too slow, only when drunk, feels like a chore, they feel their partner does not deserve it, no romance, not sexy. Every one of these is sad and painful for both parties.
Everyone wants to have either a happy and healthy life or a healthy and happy life, in these orders. I think of happiness as a very inclusive concept: I want to be happy with my health, happy with my relationships, happy with my family, happy with my work, happy with money, happy with friends, happy with my art, happy with my friendships, happy with the direction I take in life and happy with an endless list of other things.
Here is one of my top tips for a happy and healthy life. Take the tips that resonate with you, feel free to change any of them to make them fit your style and your life, or add new ones if there are some that are not applicable to you.
If you have 100 tips and you follow one every day, your life will quickly become both happier and healthier.
From time to time, I hear or read about parents who shame their kids in public as a way to "teach them a lesson". I think Shaming kids is a very bad idea.
Shame is one of the most debilitating feelings. It can make people, young and old do horrible things. Many grownups I work with are trying to overcome a combination of guilt and shame which is impacting their lives. These feelings are born in childhood, when parents use this combination as an incentive, thinking, "If I shame you enough, you will feel guilty and the guilt and shame will prevent you from doing it next time".
I grew up in a house that thought where shaming kids and using guilt were major tools in the parenting tool box. If parenting practices are the tools, my parents used a hammer. Yet my parents grew up with parents of their own who used this hammer as an educational tool. They thought that if they just didn't hit it as hard as their parents did, that makes them better parents. Their attitude was, "I am better than my parents" because of this. As a child, when a hammer hits your head (metaphorically speaking), the thought that your parents had their heads hit harder does not make the pain go away. Funnily enough, telling me how much shame and guilt they felt growing up did nothing to ease the pain either.
As a child, I was ashamed of my grades. My parents thought that shaming me would make me want to do better at school, but rather than working harder, I diverted all my energy away from learning and succeeding and towards hating them for it.
The end of the year is fast approaching. It has been another full year and it looks like it is going to end with some great changes for us. My family and I are going on a fantastic holiday just before Eden, my eldest, moves in with her fiancé and begins preparations for their wedding in 2015.
As at the end of every year, I am writing a summary of our adventures for the year. Here is my summary for 2014.
2014 has been a very full and active year for the Be Happy in LIFE family. Our children have enjoyed a great year and we had lots of opportunities for "pride therapy".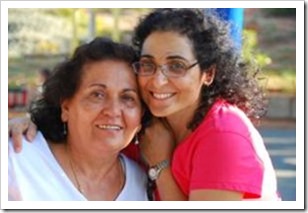 During a recent presentation, someone asked me to share some tips on how to feel good. In the first post of the series How to Feel Good, I shared the science of endorphins – the feel good hormones. In the second, I covered the science of smiling. In this post, I suggest another great way to feel good – taking time off.
Last year, I took time off from everything (home, work, kids and Gal) and went overseas to spend some time with my family. It was a wonderful reminder for me about why we have take time off to recharge out emotional batteries.
Taking time off from daily life can have a positive impact on our health and wellbeing. It helps us regenerate and start fresh. Sleep is the body's natural way of giving us time off. It "forces" us to rest so we can function. Did you know that without sleep, we would die? If you want to torture someone, you do not need to hurt them. Just deprive them of sleep for 2-3 night. Just ask any mom!
There are some things I wish I knew when I was younger. For example, that life is short and we had better make the best of it. Luckily for me, I realized this when I was 16. It was painful and scary at first but eventually very liberating. Life is what we have. There are no rehearsals, no practice tests, no rewinds or regrets. We can work with it but not against. And time is our most precious gift. It is the only real currency that exists. Some people make a good use of it and others spend it or waste it.
Since that time of realization, I have been searching for ways to get this message across others: life is short, live it!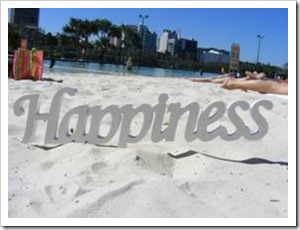 My dad always said that the process of anything in life depends highly on how your start it. A good start will set us up for a nice and easy process, while challenging starts will set the tone for struggle. I think happiness is a lifelong quest. I chose to adopt my dad's philosophy and tried to instill this belief in my children.
Here are my A to Z rules for having good starts and continuing the happiness journey. I hope you will find them successful and encouraging.
Act on your goals rather than waiting for things to happen to you. If you want to start feeling happy, make it happen. Act on it. Waiting for that "one day" when your life will be they way you want it to be will only reinforce the fact that you are far away from it. Moving slowly, by taking action, towards your goal, will make you feel like you are just that tiny bit closer.
I have dedicated my life to promoting happy living. I have watched many people living the life they want and, unfortunately, too many people who have no clue about bringing happiness into their lives.
I suggest to all my clients that they come up with an A to Z list of living a happy life. Below is just one version of what they have come up with. I hope it will encourage you to come up with your own.
Appreciate yourself and others. Accept everything as it is. Appreciation is the ability to see good in yourself and others. It does not change who you are but how you perceive things.
Be yourself! This is the main goal in life. Do not try to be someone else. It is draining. You are unique, special and perfect, just the way you are. Cherish it!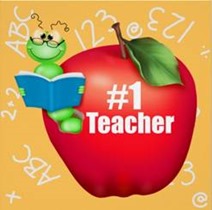 I love teaching. I think teaching is my calling and I know that many teachers feel the same. Over the years, I have collected effective philosophy and teaching tips and am happy to share some with you. In this last post in How to Be a Great Teacher, here are the tips from U to Z.
Use your space creatively rather than in the old fashioned way. A classroom needs to feel cozy and fun so that kids do not wait impatiently for the bell to ring so they can run away. Even if your classroom is small, be creative. You can make palaces out of any sized class. The students can feel like they are kings, queens, knights and princesses. You can tell whether you classroom decoration is good by the reaction of the kids from other rooms, by the fact that your students make sure their parents come to see it and by noticing that you need to encourage your students to go outside and play with their friends.
Establishing a good teaching philosophy and adopting useful tips from experienced teachers are essential tools for effective teaching. In this post, we continued with the letters L through T of How to Be a Great Teacher.
Love of learning is the ultimate teachers' goals. Use any (positive) way you can think of to promote, advertise and support your students' love of learning. If they love learning, regardless of what mark they get, you get an A in teaching. To evaluate yourself, ask the kids at the end of every year how much they enjoyed and loved learning with you.