Posts Tagged 'Life Coaching'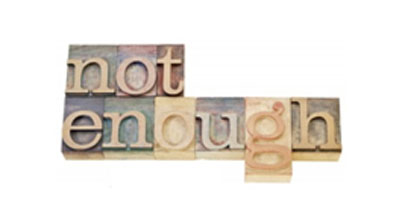 Magda came to see me after 16 years of heartache and pain. She was referred by a client of mine. She had seen psychologists and psychiatrists before, but felt very criticized and had never gone for a second session with any of them.
When I finally got to meet her, I was a bit surprised. She was in her early fifties and looked amazing – almost like a doll. She was tiny and very well presented with beautiful skin.
Yet, during the first 10 minutes of introductions, she managed to say only bad things about herself. The gist of them was that she was not good enough, unworthy and helpless. She said 27 bad things about herself in those 10 minutes. I counted!
This made me very curious about her because at that point we had just met and I knew nothing about her.
Coaching is very much like solving a puzzle. I tried to gather information that would allow me to help Magda in a way that the other therapist could not. As it turns out, Magda was an only child, born to very old parents. Her dad died when she was very young and her mom never had another man in her life.
Recently, I wrote a post about parents who justify their bad parenting style by claiming they are better than their own parents. Parenting like this creates a cycle: bad parenting, leads to difficult children, who become bad parents, who raise difficult children, etc. Over the last 28 years, I have dedicated my work to breaking this cycle. To helping kids through helping their parents.
Last week, this topic came up again when I met a 16-year-old girl who came for teen coaching. I sat in front of her for almost 2 hours and was shocked at how mature and aware she was. She was sitting in the same balcony in which I have seen many grownups who did not understand half of the things she did. Last year, I started writing a fictional story about a girl with parent problems and anorexia. In front of me was this most beautiful, good looking girl with a similar story. It amazed me to discover that the story is so much worse when you see it in real life.
She was a 16 year old, living with abusive parents, who believed they were better than their own parents, because unlike them, they did not use physical violence. It surprised me that they sent her for life coaching though. It seemed very contradictory to what a controlling and abusive parent would do. Never-the-less, I asked about her grandparents to get a better picture. Things became crystal clear: they had been abusive parents, who raised abusive kids, who become abusive parents. This cycle would go on and on unless this troubled, 16 year old teen could stop the cycle with her awareness (if she survived the emotional abuse).
Finding your own parenting style is not easy. Most of us adopt our parents' parenting style, without regard really thinking about it. We don't choose our parenting style, but let the style choose us.
We also like to think that we are better at parenting than our own parents. We often don't notice how we use the exact same parenting styles we hated in them. To our credit, we sometimes manage to make small changes and this makes us think that we are better than them. We can do something they couldn't. We think that the harder it was to make the changes, the better we are. This is not always true. In fact, the damage from our choices can be as bad for our own children as it was for us (or even worse).
This is a very hard concept for parents to understand. Kids see things completely differently. If your dad beat you with a belt or hot iron and you only use your hands to beat your own children, it is not very effective to tell your kids that you had it worse and that you are better than your own dad. When you hurt your kids, they can't really be all "Pollyanna" about it (Pollyanna was a girl who always found the positive side of everything).
In the last chapters of "Save Your Marriage", I explained how some parenting styles can "breed" kids who clam up and withdraw into their shells. This communication style can be very devastating for them in their future relationships and marriage. In this chapter of the series, I will explain how parents who abuse or bully, like the "king/queen" or the nitpicker, can raise kids who are constantly on guard. These kids try to protect themselves from pain and heartache and by that, they invite bullies and conflicts into their lives.
Growing up in a household where you feel constantly attacked and ridiculed, where one or both of your parents make you feel small and helpless, where you have no support and protection, where one or both of your parents nitpick, criticize, complain, are never satisfied and often angry, can make children alert and hypersensitive to any small signs that someone is going to hurt them.
This is actually a very natural reaction, in an attempt to protect themselves. But when taken into adulthood, into relationships or marriage, it can be very damaging. There is a phrase, the best defense is offense. These kids adopt this philosophy because they were attacked a lot. As a result, they sometimes see an attack when there is none. They are very sensitive to criticism and their emotional state is "I am not OK, You're not OK" (see series I'm OK, You're OK Parenting for tips on emotional intelligence).
I have written a lot about affirmations in this blog, mainly because I believe they are very important for our health and wellbeing. You can sit down with a person for 10 minutes and tell if his/she is a happy, successful, healthy person by the sentences they repeatedly say.
Do you know why? Because those things they repeatedly say are part of their beliefs about themselves and the world around them. The way we experience the world depends a lot on how we tune our minds.
Let me give you a good metaphor. Think of the beliefs in your head as colored glasses. If you put pink glasses on, you will see the world in pink. If you put blue glasses on, you will see the world in blue. If you have black glass on, well, you won't see anything because they block out the light.
Most people dedicate a lot of their energy to changing the world around them, when the greatest and easiest impact would come from just changing their glasses, or in our case, our beliefs about the world inside and outside of us. It is true that not everything can be changed by changing our glasses, but changing our beliefs have a tendency to snowball, for better and for worse. If we make small adjustments in our belief systems, it will lead to exponential change because our beliefs are highly interconnected.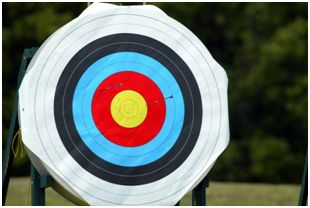 I was officially introduced to goal setting for the first time in my life when I was 18. I was doing a course at university, and goal setting was a very small component in it. I never realized how significantly it would impact the rest of my life.
Research published in Psychological Science says that setting goals, at any age, can add years to your life. I like to think of it in the opposite way as well: goals add life to your years. The study followed 6,000 people aged 20 to 75 for 14 years. The researchers where looking at three components:
1. If participants were goal oriented
2. If participants had more positive or negative relationships
3. If participants had more positive or negative feelings
Throughout the study, 569 participants died (about 9%). The researchers found that those who still lived had more goals and better relationships than those who died. The most surprising thing about the study was that it found that this was true for young participants as much as the elderly. Having goals led to better outcomes. Goals were an advantage for people who worked as well as for those who were retired. So goals get added to the formula for long life.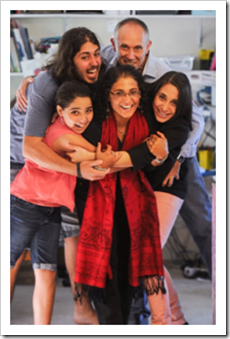 Many parents think children will learn everything they need to know about life by going to school. Unfortunately (or fortunately), parents themselves play an important part in helping kids develop in a healthy way. That is why I have been running parenting classes for many years.
I believe that by working with parents and giving them skills to help their own kids, we can help children all around the world. Even the best teachers and coaches in the world are not as good as Mom and Dad and parenting classes make even better moms and dads.
Over the years, I asked parents why they decided to come to my parenting classes. I wanted to know what they were thinking, what triggered their search for parenting classes and what their criteria was for picking a service.
The answers I received were interesting, and even a little surprising. Here are just some of them.
I have been teaching happiness for many years and one of the things most of my clients want to know is how to find out when they are happy. You see, people are focused on what is going wrong in their lives. They have signs that tell them that things are not going great. Let me share some with you.
image"I am unhappy when I'm in conflict"
"I am unhappy when I don't succeed"
"I am unhappy when things don't happen the way I want them to happen"
"I am unhappy when people do not agree with me"
"I am unhappy when I am tired"
"I am unhappy when I don't have the money to do all the things I want to do"
"I am unhappy if I can't predict the future"
"I am unhappy if I am not in control all the time"
"I am unhappy when I worry"
"I am unhappy when people do not appreciate me"
"I am unhappy when others are more successful than me"
Research shows that people have more signs for unhappiness than signs for happiness.
Mother's Day was a few days ago and it always makes me think about my role as a parent. Over the years, I have written a lot about being a mother to my 3 wonderful children. As a life coach, specializing in families, parenting has been my calling. I believe we bring our kids into this world so we can learn love. When our first child is born, we discover just how much love we are capable of.
The greatest struggle of being a parent is the unrealistic desire to be superman and wonder woman so our kids can be proud of us. In this quest we are often too hard on ourselves. We focus too much on what we do not do well rather than what we do that is inspiring to our kids.
A while ago, I received this video from my daughter that shows how hard we are on ourselves as parents. I think it is very touching and inspiring.
Forgiveness is not something you do for someone else. It's something you do for yourself. Judgment robs us of our happiness. Forgiveness restores it.
I love Byron Katie. I think reading her book "Love What Is" helped me a lot as a person, as a mother, a partner and as a life coach. In my coaching, I cover many aspects of Byron Katie's techniques and I have been asked by my clients to share it here on my blog, so they can teach it to their families.
Think of your mind as a house, prime real estate. The different qualities of your house include tenants knocking at your door, asking to rent some space there. As a property manager, you want to rent the space to very good tenants and avoid the trouble makers. Judgment is like a very important tenant. As much as you think you do not want it residing in your mind, it is very important and no house can survive without it. We all have to have some definition of the world so that we can navigate through life efficiently. Still, it is important not to give judgment the biggest room when we talk about judging others. Forgiveness on the other hand is a very important tenant. If you have a few trouble tenants, it can help you manage them and bring peace in your mind.