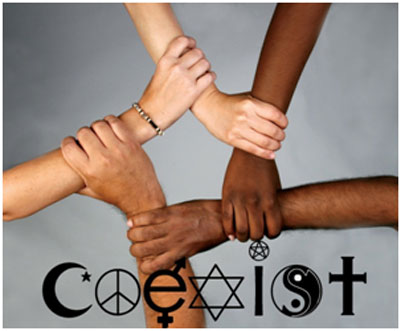 The question about two parents with different religions or belief systems raising kids has become very relevant in our society today. The world is much more multicultural and there are many mixed couples finding love and wondering about the impact of this on their kids.
My eldest daughter, Eden, is getting married in 2 months to her now-boyfriend, Sandy. Eden and Sandy are a gorgeous couple and we are very happy they found each other. No pressure or anything, but we are also very much looking forward to them having kids. The interesting thing is that Eden and Sandy come from two different cultural backgrounds, different languages and different faiths. Many of our family members and friends have been wondering about the "chance" of such a relationship succeeding and the difficulty in raising kids.
I cannot say exactly what will happen for Sandy and Eden. I am not a fortune teller after all. I am, however, the state director of a not for profit organization that provides education on diversity and advocates for religious and cultural tolerance. I strongly believe in this work.
In some way, Eden and Sandy have more similarities than many other couples do. For example, they are both migrants, both their parents are still together, they both value different cultures, they both speak languages other than English and appreciate others who speak other languages, they are both kind and accepting of others. I think the "chance" of a successful relationship depends not on the number of differences between them but in their ability to appreciate and take advantage of the similarities.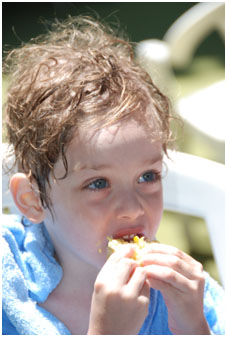 Vegetables are good for our health, but they are not very popular. I think this is because the advertising departments of junk, sugary and chocolaty food companies are much better than the advertising departments of vegetable companies. It is very simple. If we had the same publicity for vegetables that we do for junk food, it would be easy to get kids to eat vegetables and they would do it happily.
Even more than advertising, the best way to get kids to eat vegetables is to love eating vegetables yourself and to buy lots of them for your home. If this is what kids have on hand, this is what they will eat. Obviously, this is not as easy to do as we might think. Otherwise, everyone would do it and every kid in the world would eat vegetables at every meal.
The A-Z Vegetable Challenge
One of the tricks I offer to my clients to get kids to eat vegetables and overcome eating problems is the A-Z Vegetable Challenge. Starting with the letter A, the family chooses a vegetable beginning with that letter to focus on for the week, to learn about, research, cook with and eat.
Self-esteem is something that functions like fuel to the body. If we have high self-esteem, the ride is better in many ways. We move forward more smoothly, we have fewer problems and we get to our destination faster.
Everyone has some level of confidence in life. It is just that some people have more than others and they seem to go through life with much more success and happiness. People with high self-esteem have fewer doubts and they don't blame their "ride" every time things don't happen the way they want them to be.
Let's face it, we can't always get what we expect 100% of the time. If we could, we would be able to predict what will happen in the future (I don't know if this is a better way to experience life but let's leave this dilemma for another post). What we can do is make sure our beliefs set us on a very easy, smooth (as much as possible), happy and successful ride. If it can get us forward faster, all the better.
This blog is full of many beliefs about living life with confidence. I have written about ways to instill confidence in our children as parents or teachers. The list of affirmations that promote high self-esteem is endless. If I tried to write a list of them all, I would find myself spending years and never reaching the end of the list. There are millions of thoughts or combinations of thoughts that support high self-esteem and boost confidence. Notice these in yourself and in the world around you. Start collecting them and learning how to adopt them.
After coaching so many parents, and raising my own kids, I have accumulated many essential parenting tips that I want to share with you. I hope you find them useful.
Take care of your happiness first. Just like they tell you on a plane, you should put the oxygen mask on your own face before helping your kids. If you want to raise happy kids, you must take care of your own happiness first. If you do not have oxygen, you are no good to your kids. Happy Parents Raise Happy Kids.
Be positive. It is very easy to notice what your kids are doing wrong but harder to pay attention to the great things they are doing. Parents tend to take the good things for granted. In life, you get what you focus on and parenting is exactly the same. If you focus on good thing, you will have more of them. If you focus on problems, conflicts, difficulties, bad manners, you will have more of them. If you notice your child doing something good, say it! Praise kids for being kind, congratulate them for making an effort, acknowledge their kindness and you will see more of it.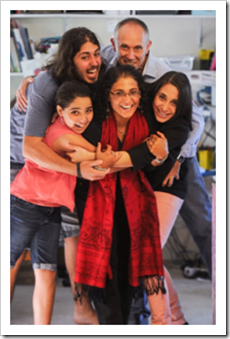 Many parents think children will learn everything they need to know about life by going to school. Unfortunately (or fortunately), parents themselves play an important part in helping kids develop in a healthy way. That is why I have been running parenting classes for many years.
I believe that by working with parents and giving them skills to help their own kids, we can help children all around the world. Even the best teachers and coaches in the world are not as good as Mom and Dad and parenting classes make even better moms and dads.
Over the years, I asked parents why they decided to come to my parenting classes. I wanted to know what they were thinking, what triggered their search for parenting classes and what their criteria was for picking a service.
The answers I received were interesting, and even a little surprising. Here are just some of them.
Sleep is one of the key ingredients for success. I have the perfect example to illustrate the point.
My son Tsoof is 18 years old. As his mother, I am slightly biased, but he is very smart and talented. He is in his third year of university and is excelling in everything. He is taking extra subjects, plays in three bands, he teaches two music classes and is simultaneously composing music and working on producing a show..
This week, I read an article that explained one of the reasons why Tsoof is so successful. He sleeps a lot.
Sounds funny, right? Keep reading to see what I mean.
The article I read talked about the damage of not getting enough sleep. Tsoof, from a very young age, was a good sleeper. When other kids in day care did not need to take an afternoon nap, he still slept in the afternoon. Later on, when he was in primary school and even in high school, no matter what movie was on or what he had to do for school, he slept an average of 10 hours a night. Our two daughters consider sleep to be a waste of time, but Tsoof never needed to be "encourage" to go to bed. Today, he is busier than ever before and he still averages over 9 hours a night.
Every year, when Mother's Day approaches, I think of my role as a mother. It may not be easy to be a mom but it is highly rewarding. Many moms come to see me in my coaching practice. A lot of them experience many parenting struggles. Not all of them were ready to be a parent. This makes me wonder, how do we expect people to do something we do not prepare them for?!
The only preparation we get for being a parent is from our parents. This comes long before we even think of having children, and we need to keep these memories for over 20 to 25 years in order to use them with our own children. I think the saying "we are only as good as the quality of our teachers" is suitable here. Much like in school, you know your subjects well if your teacher was awesome. In the school of life, you know how to parent if your parents were awesome. Unfortunately, we cannot choose our teachers, not in school or in life.
Winning is easy and losing is not. Let's face it, regardless their age, no one likes to lose. Even the word "losing" sounds devastating. It is no wonder most of us are such sore losers. Most of the time, parents who are sore losers raise sore loser kids. What can we do to make sure losing is not so devastating?
When I had my early childhood center, we stopped using the word "losing". We replaced it with words like learning, opportunities, testing, growing and evolving. It does not sound like much but it worked well for the kids. It takes away a lot of the heartache and pain.
When we lose, we feel so terrible because we face feelings that we do not have tools to manage. Some feelings are: disappointment, inability, failure, missing out, inferiority, lack, disempowerment, helplessness, and fear.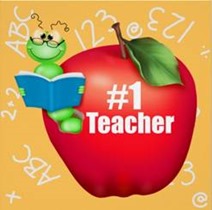 I love teaching. I think teaching is my calling and I know that many teachers feel the same. Over the years, I have collected effective philosophy and teaching tips and am happy to share some with you. In this last post in How to Be a Great Teacher, here are the tips from U to Z.
Use your space creatively rather than in the old fashioned way. A classroom needs to feel cozy and fun so that kids do not wait impatiently for the bell to ring so they can run away. Even if your classroom is small, be creative. You can make palaces out of any sized class. The students can feel like they are kings, queens, knights and princesses. You can tell whether you classroom decoration is good by the reaction of the kids from other rooms, by the fact that your students make sure their parents come to see it and by noticing that you need to encourage your students to go outside and play with their friends.
Establishing a good teaching philosophy and adopting useful tips from experienced teachers are essential tools for effective teaching. In this post, we continued with the letters L through T of How to Be a Great Teacher.
Love of learning is the ultimate teachers' goals. Use any (positive) way you can think of to promote, advertise and support your students' love of learning. If they love learning, regardless of what mark they get, you get an A in teaching. To evaluate yourself, ask the kids at the end of every year how much they enjoyed and loved learning with you.