Posts Tagged 'Kids / Children'
One of the scariest things about having your first child is baby food. What do babies eat? How do you feed them and when? The answers are not always straightforward.
Every two or three years they change the philosophy about feeding babies. I have to say, as a mother of 3 kids, this can get very confusing. When Eden was a baby, the philosophy was breastfeed full time until the baby is 4 months old, introduce fruits slowly for one month and then introduce mashed vegetables with chicken (no dairy, no egg and no nuts until 12 months of age). I did exactly this and it worked fine.
When Tsoof was born, we lived in California and the philosophy was different: breastfeed until 6 months old, substitute with formula if you needed and introduce cereals at 6 months. Fruits, vegetables and chicken were introduced much later. I was totally confused. There was about 7 years gap between Eden and Tsoof. Papers and books kept saying that what we know today is not the same as what we knew a few years ago. I didn't know what to do. While I was still breastfeeding, I debated whether to stick with what I knew or give the new philosophy a try. I asked around. A much older and more mature mom told me that the philosophy changes every 2-3 years and that she thinks it is better to stick to whatever works for you. I decided to take her advice and stick to what I knew. I did the same with Tsoof as what I did with Eden and it worked perfectly fine.
In previous chapters of the "Save your Marriage" series I explained the two communication patterns that can destroy every marriage: The king/queen and the nitpicker. As I said before, no one becomes a "king" or a "nitpicker" because they enjoy it. Most of the time, they do it on a subconscious level, because they grew up in a house where one or both parents were kings or nitpickers and made them feel small and helpless.
In the last chapters, I explained how parents who abuse or bully, like the "king/queen" or the "nitpicker", can raise kids who are constantly on guard. In this chapter, I will explain how some parenting styles can "breed" kids who clam up and withdraw into their shells. This communication style can be very devastating for them in their future relationships and marriage.
Your extended family can be a great help once a new baby arrives. I didn't understand just how much until Eden was born. I was in my last year of university and working full time. My parents lived over 3 hours drive from us.
I never had a close bond with my mom. When others talked about having their moms around when you had a baby, I didn't really know what to think about it. When Eden was born, I was in hospital for 10 days. I got a terrible infection and my mom came to stay with us after we were discharged from hospital because I had to go back every day to change my bandages.
We got home and I didn't really know what would happen. But my mom incredible. She had already had 5 kids of her own and she knew exactly what to do. She said to me, "You focus on eating, sleeping and breastfeeding" and that is exactly what I did. Meanwhile, she cooked, cleaned and played with Eden, massaged her and sang songs. I never knew my mom could be like that. She was awesome.
In the last chapters of "Save Your Marriage", I explained how some parenting styles can "breed" kids who clam up and withdraw into their shells. This communication style can be very devastating for them in their future relationships and marriage. In this chapter of the series, I will explain how parents who abuse or bully, like the "king/queen" or the nitpicker, can raise kids who are constantly on guard. These kids try to protect themselves from pain and heartache and by that, they invite bullies and conflicts into their lives.
Growing up in a household where you feel constantly attacked and ridiculed, where one or both of your parents make you feel small and helpless, where you have no support and protection, where one or both of your parents nitpick, criticize, complain, are never satisfied and often angry, can make children alert and hypersensitive to any small signs that someone is going to hurt them.
This is actually a very natural reaction, in an attempt to protect themselves. But when taken into adulthood, into relationships or marriage, it can be very damaging. There is a phrase, the best defense is offense. These kids adopt this philosophy because they were attacked a lot. As a result, they sometimes see an attack when there is none. They are very sensitive to criticism and their emotional state is "I am not OK, You're not OK" (see series I'm OK, You're OK Parenting for tips on emotional intelligence).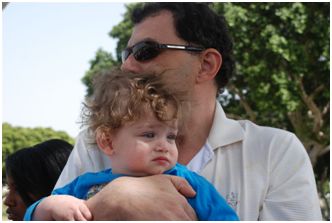 Dads are a very important part of parenting. They are often neglected in discussions on parenting.
When I do parenting workshops, they are often filled with moms who come because dads are pretty much "hands off" when it comes to raising kids, not to mention raising babies.
It is very natural that moms who breastfeed their babies spend most of the time with them. Society is very accommodating towards moms. Sadly, not that much is invested in supporting dads. It is so bad that when Gal and I lost our baby, most people came to me to offer condolences and nothing to Gal. For them, I lost the baby because I carried the baby but Gal didn't.
A dad's role in raising a baby is very important and crucial in the success of the parenting experience. There are many things dads can do that do not require having boobs and breastfeeding.
In those first few months, when the baby comes home, the family goes through a time of bonding. This happens mainly through caring. Taking care of a baby is the way to make this bond stronger. The main caregivers become the most important people in the baby's life.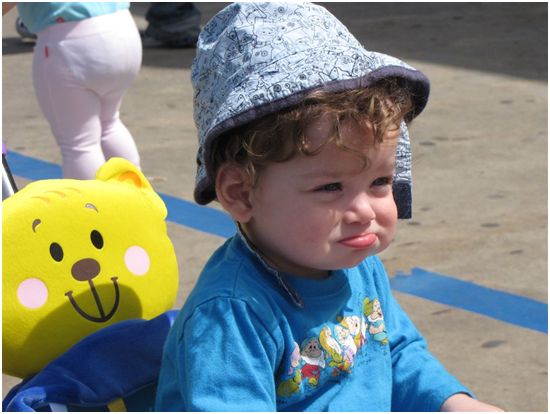 When babies cry, it is not always a sign that they are hurt or in pain. Think about it. Babies cry as a way to communicate. They can be telling you about an itch, hunger, thirst, or they are cold, hot, tight. They might be calling out, "Mommy! Daddy! I need a cuddle!"
The great thing about babies is that their cry is very gentle. It is an instinctive action and a very healthy one. As parents, we need to teach our babies to develop and prefect this instinct. It is best to respond to it as a form of communication rather than reacting to it as if it is bad (even a type of bullying, perhaps).
Try reacting to your baby's cry as if they are calling out to you. Always answer it with words. "I'm coming" is a good way to teach babies that you have heard them and that you welcome this communication.
There are many ways to respond to a baby's cry. Remember, our goal is to teach our babies that they are saying something. Research shows that over time, mothers can tell the difference between a hungry cry, a wet cry and a scared cry. Think of it as something you both learn. Your baby learns to cry differently with different needs and you learn to distinguish between them. It is an adventure that you both share. With the feedback you give each other, you can refine both the cry and the response.
Breastfeeding is one of the greatest tools when raising babies. It is the easiest way to "take your kitchen with you" and feed your baby wherever you go. You don't need to measure quantities or temperature, no containers, no washing afterwards and you don't need a pharmacy to help your baby with its immune system.
When Eden was born, I had a huge infection and a very high fever. For a week or so, I was not allowed to breastfeed her. In the nursery, they gave her a bottle every 4 hours, like clockwork. We stayed in the hospital like this for 10 days. Once I was released home, everyone told me I wouldn't be able to breastfeed. I was so disappointed.
I quickly decided, "No way! I will breastfeed!". Eden was so used to the bottle, I had to use a plastic nipple but I persisted and she breastfed beautifully. No problems at all. I was even extra lucky. She was used to the 4 hours cycle, so breastfeeding was easy and on a schedule. Let me tell you, having 3.5 hours of sleep in between feeds for a new mom was a luxury.
Self-esteem is something that functions like fuel to the body. If we have high self-esteem, the ride is better in many ways. We move forward more smoothly, we have fewer problems and we get to our destination faster.
Everyone has some level of confidence in life. It is just that some people have more than others and they seem to go through life with much more success and happiness. People with high self-esteem have fewer doubts and they don't blame their "ride" every time things don't happen the way they want them to be.
Let's face it, we can't always get what we expect 100% of the time. If we could, we would be able to predict what will happen in the future (I don't know if this is a better way to experience life but let's leave this dilemma for another post). What we can do is make sure our beliefs set us on a very easy, smooth (as much as possible), happy and successful ride. If it can get us forward faster, all the better.
This blog is full of many beliefs about living life with confidence. I have written about ways to instill confidence in our children as parents or teachers. The list of affirmations that promote high self-esteem is endless. If I tried to write a list of them all, I would find myself spending years and never reaching the end of the list. There are millions of thoughts or combinations of thoughts that support high self-esteem and boost confidence. Notice these in yourself and in the world around you. Start collecting them and learning how to adopt them.
Relationships and the way we connect with others are very important and essential to our happiness and success in life. Research shows that people who are in good relationships are healthier, happier and they live longer. So, good relationships are the best prescription for a long life. I would take two prescriptions of that kind of medication.
We learn about relationships from the people closest to us – usually, our parents, later on our siblings and much later, from friends. If they model good relationships, we copy them. If the model bad relationships, we model that as well. Why? Because as kids we don't have any way of filtering bad examples. It is only as we grow that we start developing critical thinking, and we start noticing that relationships at our house are different to other houses. Often times, that can make us frustrated because we don't have the skills to make things change.
I once worked with a woman who was 37 years old. She had so many partners and no stable relationships. We checked her beliefs and found the source of the problem. We discovered that the origin of it was from her dad leaving her mom and her siblings when she was about 10 years old. He left to be with another women and she adopted a belief that "all man are assholes" (I am quoting). As a result, she did not trust men. With a belief like that, it is hard and even impossible to find a relationship, not to mention keep it.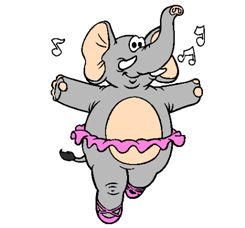 As a young girl, I grew up in a small town where kids played in the street until their parents called them home for dinner. It was a small street and playing there was much like playing in your front yard. You could count about 10 steps from your front door to the street. It was a generation when most people had many kids. My family was one of the smallest – only 5 kids. Most of my friends had 6 or 7 siblings.
I was very much a tomboy and never did things "like a girl". I played with the boys, mainly because there were more of them than girls. It seemed very natural for me to hang around them, even at night, when we went to the orchards to make bonfires. I think they did not notice I was a girl until I started wearing a bra. Until then, I was their equal – chasing one another on the street, riding bikes, fighting or playing soccer, there was no difference between us.
At home was another matter.
In my family, the roles of boys and girls were very clear – boys played rough while girls cleaned and cared for the family. My mom could not bear the thought of me hanging around the boys so much. So she told me I should act "like a girl", because with so many bruises and cuts I would never be allowed to learn ballet.