Posts Tagged 'K-12 Education'
To work or not to work? Every mother faces this dilemma with every newborn baby. I had three kids, each born in a different place in the world and each in different circumstances, and I had the same dilemma each time.
When Eden, my 25 year old, was born, I could not really choose. I was still studying for my degree and working for a living. I had to go back to college and work a month after I had given birth to her. Fortunately for me, I could leave Eden with Gal, who was juggling his studies and his work to care for Eden. It ended up being the most wonderful experience both for Eden and for Gal.
When Tsoof, my 18 year old, was born, we lived in California, USA. This was far away from our families, after we had lost two kids. When he was 4 months old, we moved to Thailand. When he was about 10 months old, I felt like I was going nuts staying at home and we got a nanny. This allowed me to go to work, have adult conversations and keep my sanity.
When Noff, my 13 year old, was born, we lived in Melbourne, Australia. I started a business and she went to a family day care twice a week. This allowed me to fulfill my obligations to my clients.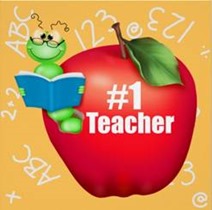 I love teaching. I think teaching is my calling and I know that many teachers feel the same. Over the years, I have collected effective philosophy and teaching tips and am happy to share some with you. In this last post in How to Be a Great Teacher, here are the tips from U to Z.
Use your space creatively rather than in the old fashioned way. A classroom needs to feel cozy and fun so that kids do not wait impatiently for the bell to ring so they can run away. Even if your classroom is small, be creative. You can make palaces out of any sized class. The students can feel like they are kings, queens, knights and princesses. You can tell whether you classroom decoration is good by the reaction of the kids from other rooms, by the fact that your students make sure their parents come to see it and by noticing that you need to encourage your students to go outside and play with their friends.
Establishing a good teaching philosophy and adopting useful tips from experienced teachers are essential tools for effective teaching. In this post, we continued with the letters L through T of How to Be a Great Teacher.
Love of learning is the ultimate teachers' goals. Use any (positive) way you can think of to promote, advertise and support your students' love of learning. If they love learning, regardless of what mark they get, you get an A in teaching. To evaluate yourself, ask the kids at the end of every year how much they enjoyed and loved learning with you.
As teachers, our teaching ability is an art form that we keep developing throughout our careers. One of the best parts of any professional development courses I run for teachers, is the discussion about our philosophy and tips we can share with others about teaching. Establishing a good teaching philosophy and adopting useful tips from experienced teachers are essential tools for effective teaching.
Here is a guide that has informed my teaching over the years. I hope the teachers reading this blog will find it useful.
Affirmations are very important in education. Things you repeat over and over again become the thoughts and beliefs of your students. Make sure to plant good affirmations in their minds, ones that they will be able to use long after you are not there. "I can do it!" for example, is a great affirmation that will benefit them more in life than an A in math. Watch what you are repeating.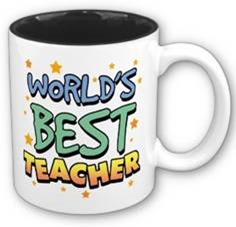 Today is the first school day in Australia and my 12-year-old daughter Noff is starting high school. That's it, my little girl is in high school and I am very emotional.
Every year, on the first day of school, we get up very early. Most years, the kids could not sleep from too much excitement. If school starts at 8:45, but they were ready to go at 7:00. It is funny how many years you can drop kids off at school (my eldest is 25 years old now) and still have the same feeling every first day of the year. It is one of those things that time and practice do not change. I drop them off at school and feel I give the most precious thing for me to a group of teachers who will spend more time with him or her than I will. It is not a feeling of neglect, more like a bond we have between us, parents and teachers, that will last for as long as my child goes to that school.
It is the end of the school year here in Australia and like every year, my kids say goodbye to some wonderful teachers and I get sentimental. Noff (my youngest) is finishing primary school and will be going into high school next year, so we had to say goodbye to quite a few teachers.
As we were making up the end of year gifts, we made a list of all the teachers Noff has had in the last 8 years, and examined their contributions to her life and to ours, her family. Noff had about six teachers she said she really liked. Of those six, two made a significant impact on her life and one was such a fantastic teacher, Noff will remember her forever. She is what you might call a "forever teacher".
Even just one teacher like that is enough to set your kid up for life. Noff was lucky enough to have this teacher for a whole year and then continued to stay in contact with her in one way or another for the next 4 years.
We, the Baras Family, would like to bestow the 2013 Best Teacher in the Entire World Award to Ms. Kellie Scrogings! Kellie (or Ms. Scrogings, as the kids must call her) was Noff's Year 3 teachers. She then directed the school musicals when Noff was in Years 6 and 7.
Teachers can make the classroom a happy environment for children by addressing the basic needs based on the choice theory and making sure kids have a choice.
In previous blog posts on choice theory, I explained William Glasser's theory that everything we do in our life is a result of our choice. It is applicable to parenting, business, management, and relationships. It is very applicable to education and the way classrooms are designed.
Unfortunately, most classrooms are not places where one can be free to follow the basic needs based on the choice theory.
For children, life is a playground. They love to play. From tiny babies who hold toys and manipulate them clumsily, to school children, who play sophisticated games that require thinking, planning and manipulating, kids just love games. In fact, games are a source of calm and comfort for most. They stimulates the mind and body using a "fun incentive".
Education in early childhood is very important in building the foundation for happy learning. The early impression children have of learning determines their attitude towards acquiring new knowledge later on in life. Researchers discovered that pre-teen children who called their learning activities "play" were more successful, happier in school and more socially content at the end of adolescence than those who considered their learning activities "work".
Children play games for many purposes. For example, games can be used to improve social skills. During games, kids must negotiate, share, relate and connect with others. This helps develop understanding, compassion, empathy, acceptance and trust. Later on, this allows healthy intimacy.
Previously on Teaching & Education Beliefs, I wrote it was the last set of beliefs, but they were not. Sorry. Today's beliefs are. Here are the last 20 of my top 100 beliefs about teaching and education.
All kids are gifted. Every child has some talent or skill. Teachers are there to help them develop and excel in it. But remember, numeracy and literacy skills are not the only gifts available and they are not great predictors of excellence in the future.
Kids' hobbies are very important for their emotional intelligence, more than their academic success. Encourage kids to have hobbies, share yours with them, introduce them to different people with different hobbies and give a stage in class to share theirs.
Here are the last 20 of my top 100 beliefs about teaching and education. Today's beliefs are about teacher's attitudes and responsibilities. To read all of them, check out the Teaching & Education Beliefs.
1. In order to raise a new generation of thinkers, teaching should encourage kids to question, even it is means they question you. During my lessons, I teach the kids to question me and the world around them; we should not keep doing things just because we always have. If we do that, we never grow and evolve. Our job as teacher is not to think for them, but to teach children to think for themselves.
2. If you focus on a child's problems, all you will see is problems. If you focus on their strengths, you will see their gifts. Teachers consider kids problematic or gifted depending on what they focus on.
"Teaching is not about what we give our students but about what they choose to take. We spend too much time giving our students information and too little teaching them how to absorb it" – Ronit Baras