Posts Tagged 'inspiration'
Happiness is a journey and a choice. Happiness has been one of my biggest goals for many years. In the most recent years, I have been writing about happiness in this blog and in my books. The topics of my posts may be different but the focus is always on one thing – being happy.
To reach happiness, we need to focus on what we can do to make our life happy, rather than what we need to stop doing in order to avoid being miserable. Aiming forward, towards a better life, is a better journey than running away. Focusing on the good has been my motto for years. I teach my clients to avoid pink elephants, stop talking about the past, about what not to do, and move forward.
In recent years, I realized that there is a group of people that are not able to move forward because there is no space in their minds for good and happiness. They are so consumed by attitudes and behaviors they have formed as habits that they cannot even make that first step. For these people, the first step towards happiness is often stopping the things that make them unhappy. The things that keep them stuck, in the junction of life, miserable and sad, frustrated and angry, feeling like a failure. I want to go over all the things they must stop doing, before they can start moving forward.
There are some things I wish I knew when I was younger. For example, that life is short and we had better make the best of it. Luckily for me, I realized this when I was 16. It was painful and scary at first but eventually very liberating. Life is what we have. There are no rehearsals, no practice tests, no rewinds or regrets. We can work with it but not against. And time is our most precious gift. It is the only real currency that exists. Some people make a good use of it and others spend it or waste it.
Since that time of realization, I have been searching for ways to get this message across others: life is short, live it!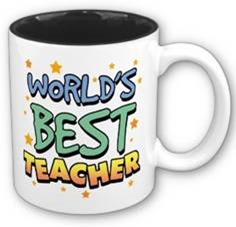 Today is the first school day in Australia and my 12-year-old daughter Noff is starting high school. That's it, my little girl is in high school and I am very emotional.
Every year, on the first day of school, we get up very early. Most years, the kids could not sleep from too much excitement. If school starts at 8:45, but they were ready to go at 7:00. It is funny how many years you can drop kids off at school (my eldest is 25 years old now) and still have the same feeling every first day of the year. It is one of those things that time and practice do not change. I drop them off at school and feel I give the most precious thing for me to a group of teachers who will spend more time with him or her than I will. It is not a feeling of neglect, more like a bond we have between us, parents and teachers, that will last for as long as my child goes to that school.
The first time I heard about Autism was 29 years ago, when I was studying special education. It opened up a whole new world for me. The institute where I studied had amazing teachers who specialized in autism. The institute had a center for Autism but unfortunately, students were not allowed to do work experience there. Throughout my bachelor degree I did work experience anywhere between once to 3 times a week. But never in the autism center.
In my third year of studies, I had to choose a work experience placement again. Many organizations gave presentations in an attempt to convince us to join them for the year. Once again, work in the Autism Center was not on offer. I was disappointed because I felt a pull to work with autistic children, or at least to learn more about them. In a very bold move, I specified the Autism Center as my first, second and third preferences for placement.
It is the end of the school year here in Australia and like every year, my kids say goodbye to some wonderful teachers and I get sentimental. Noff (my youngest) is finishing primary school and will be going into high school next year, so we had to say goodbye to quite a few teachers.
As we were making up the end of year gifts, we made a list of all the teachers Noff has had in the last 8 years, and examined their contributions to her life and to ours, her family. Noff had about six teachers she said she really liked. Of those six, two made a significant impact on her life and one was such a fantastic teacher, Noff will remember her forever. She is what you might call a "forever teacher".
Even just one teacher like that is enough to set your kid up for life. Noff was lucky enough to have this teacher for a whole year and then continued to stay in contact with her in one way or another for the next 4 years.
We, the Baras Family, would like to bestow the 2013 Best Teacher in the Entire World Award to Ms. Kellie Scrogings! Kellie (or Ms. Scrogings, as the kids must call her) was Noff's Year 3 teachers. She then directed the school musicals when Noff was in Years 6 and 7.
Being a mother has been one of the greatest achievements of my life. Each of my kids is an achievement, and they are also big achievers themselves. Some say that it is a cycle. We, as parents, make our kids successful, loving achievers and in return they make us successful, loving achievers.
One of the best descriptions of my feeling towards them is pride. They do amazing things and I am enormously proud of them. I have come up with a theory that I like to call "Pride Therapy". Every time one of my kids has an achievement, by proxy, I have also achieved something.
In my coaching and presentations, I sometimes ask people to describe their feelings as animals. I find it makes it easier to express these feeling. It does not have to be an animal that represents all your feelings all the time. Each feeling is a different animal. For example, you might be a panther in the office, and a sloth on a relaxed Sunday.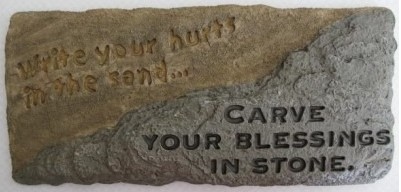 Relationships are very sensitive and needs to be cherished. Sometimes in life, they will be threatened. Every conflict puts a relationship to the test, and we have plenty of conflicts in our lives.
As part of my work as a state director of Together for Humanity Foundation, I often lead discussions with kids and teachers about ways to deal with conflict and how it impacts our relationships. One story we tell the kids is the story of the Sand and Stone. This is a story that is important to keep in mind for every relationship: parent-child relationships, couples, friends, work colleagues, countries, enemies and for any two people who are in a relationship.
Mastering time management is an art. The good thing about it is that everyone, even those who are not very creativity, can master it.
I was not born an artist of time management. Life circumstances "forced" me to develop these skills. I have to admit though, that it brought me a lot of certainty and even success.
Since I am a fan of quotes, I have been collecting ones about time management. They have helped me over the years to develop an appreciation for time and to make a good use of it.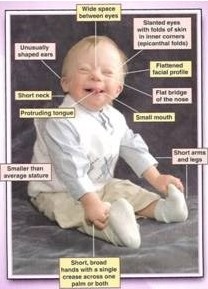 I learnt about Down Syndrome first hand during my first year of university. I was working with a child with Down Syndrome during my work experience. At first, it was scary and I felt devastated. After getting to know the kid, I learned that he was no different than any other child with intellectual difficulties. To my greatest surprise, he improved quickly and learned a lot. It made me wonder how far we could go. I had my doubts when he did not get things the first time around, but he taught me that as long as I continued to teach him, he would continue to learn.
This experience, coupled with my work on a project about creative thinking (where we tried to teach physics to grade 1 students), taught me that too often we limit kids by our expectations. If we allow them to move forward at their own pace, they will exceed our highest expectations.
I really love movies. I remember the first movie I ever watched on the big screen at the age of 11. My dad used to have a second job selling movie tickets in the small town we lived in. He could never let us in for free but he would make cones out of newspaper and give us free popcorn.
Movies have always been a source of inspiration for me. As an author, I see the stories I write unfold like movies in my head. I think an author is kind of like a director, only an author has to do all the aspects of production in their head.
I get a lot of inspiration for my writing from the people in my life. Lucky for me, my profession allows me to meet lots of them, which means I can mix and shuffle their stories to create new situations, scenarios, and outcome for my books. This is something I can do entirely in my head, and when everything is arranged just right, I write down on paper the story I saw in my mind.
People are also a great inspiration to me for how I want to live my life. I have made a point to learn something by observing the lives of the people around me. Each of them has something to share.