Posts Tagged 'health / wellbeing'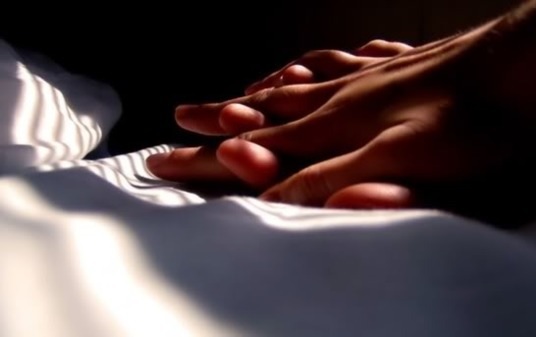 Sex is one of the top three reasons why couples divorce. That means that it is highly important to work on improving your sex life. Of course, good sex goes hand in hand with good communication, trust, respect and working on keeping the relationship alive.
Attitude to sex is something many couples need to work on. In our growing life, there is not enough education about the importance of sex for health and wellbeing. It is a very sensitive topic that most people are left to learn from experience, friends or even the World Wide Web through porn movies (which unfortunately present a very unhealthy picture of the importance of sex and how to enjoy it).
Many of the clients I see who are separated or considering divorce report that sex was a major issue in their relationship. Not enough, not satisfying or enjoyable, too much, too little, too fast, too slow, only when drunk, feels like a chore, they feel their partner does not deserve it, no romance, not sexy. Every one of these is sad and painful for both parties.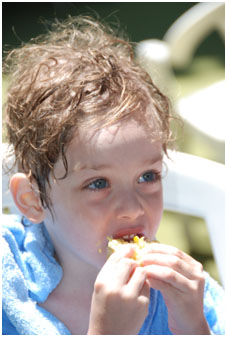 Vegetables are good for our health, but they are not very popular. I think this is because the advertising departments of junk, sugary and chocolaty food companies are much better than the advertising departments of vegetable companies. It is very simple. If we had the same publicity for vegetables that we do for junk food, it would be easy to get kids to eat vegetables and they would do it happily.
Even more than advertising, the best way to get kids to eat vegetables is to love eating vegetables yourself and to buy lots of them for your home. If this is what kids have on hand, this is what they will eat. Obviously, this is not as easy to do as we might think. Otherwise, everyone would do it and every kid in the world would eat vegetables at every meal.
The A-Z Vegetable Challenge
One of the tricks I offer to my clients to get kids to eat vegetables and overcome eating problems is the A-Z Vegetable Challenge. Starting with the letter A, the family chooses a vegetable beginning with that letter to focus on for the week, to learn about, research, cook with and eat.
Your extended family can be a great help once a new baby arrives. I didn't understand just how much until Eden was born. I was in my last year of university and working full time. My parents lived over 3 hours drive from us.
I never had a close bond with my mom. When others talked about having their moms around when you had a baby, I didn't really know what to think about it. When Eden was born, I was in hospital for 10 days. I got a terrible infection and my mom came to stay with us after we were discharged from hospital because I had to go back every day to change my bandages.
We got home and I didn't really know what would happen. But my mom incredible. She had already had 5 kids of her own and she knew exactly what to do. She said to me, "You focus on eating, sleeping and breastfeeding" and that is exactly what I did. Meanwhile, she cooked, cleaned and played with Eden, massaged her and sang songs. I never knew my mom could be like that. She was awesome.
Breastfeeding is one of the greatest tools when raising babies. It is the easiest way to "take your kitchen with you" and feed your baby wherever you go. You don't need to measure quantities or temperature, no containers, no washing afterwards and you don't need a pharmacy to help your baby with its immune system.
When Eden was born, I had a huge infection and a very high fever. For a week or so, I was not allowed to breastfeed her. In the nursery, they gave her a bottle every 4 hours, like clockwork. We stayed in the hospital like this for 10 days. Once I was released home, everyone told me I wouldn't be able to breastfeed. I was so disappointed.
I quickly decided, "No way! I will breastfeed!". Eden was so used to the bottle, I had to use a plastic nipple but I persisted and she breastfed beautifully. No problems at all. I was even extra lucky. She was used to the 4 hours cycle, so breastfeeding was easy and on a schedule. Let me tell you, having 3.5 hours of sleep in between feeds for a new mom was a luxury.
Relationships and the way we connect with others are very important and essential to our happiness and success in life. Research shows that people who are in good relationships are healthier, happier and they live longer. So, good relationships are the best prescription for a long life. I would take two prescriptions of that kind of medication.
We learn about relationships from the people closest to us – usually, our parents, later on our siblings and much later, from friends. If they model good relationships, we copy them. If the model bad relationships, we model that as well. Why? Because as kids we don't have any way of filtering bad examples. It is only as we grow that we start developing critical thinking, and we start noticing that relationships at our house are different to other houses. Often times, that can make us frustrated because we don't have the skills to make things change.
I once worked with a woman who was 37 years old. She had so many partners and no stable relationships. We checked her beliefs and found the source of the problem. We discovered that the origin of it was from her dad leaving her mom and her siblings when she was about 10 years old. He left to be with another women and she adopted a belief that "all man are assholes" (I am quoting). As a result, she did not trust men. With a belief like that, it is hard and even impossible to find a relationship, not to mention keep it.
Postnatal depression and other mental health problems related to pregnancy and childbirth are recently getting a lot of attention.
Many mothers become very sensitive while going through the stressful period of pregnancy and childbirth. They are much more susceptible to mental health challenges such as postnatal depression and post-traumatic stress disorder (PTSD).
For many years, these disorders were linked to hormonal changes and the trauma of the birth itself. Recently, this view has begun to be criticized. It puts a lot of pressure on mothers and does not examine other reasons for the mental challenges women go though after pregnancy and giving birth.
A study done by researchers from North Carolina State University, Simon Fraser University and the University of British Colombia wanted to check the relationship between partner abuse and women's postpartum mental health. They measured various types of abuse, including physical, psychological and sexual, and mental health disorders, including depression, stress, anxiety, obsessive compulsive disorder and post traumatic stress disorder. They discovered big correlations.
After coaching so many parents, and raising my own kids, I have accumulated many essential parenting tips that I want to share with you. I hope you find them useful.
Take care of your happiness first. Just like they tell you on a plane, you should put the oxygen mask on your own face before helping your kids. If you want to raise happy kids, you must take care of your own happiness first. If you do not have oxygen, you are no good to your kids. Happy Parents Raise Happy Kids.
Be positive. It is very easy to notice what your kids are doing wrong but harder to pay attention to the great things they are doing. Parents tend to take the good things for granted. In life, you get what you focus on and parenting is exactly the same. If you focus on good thing, you will have more of them. If you focus on problems, conflicts, difficulties, bad manners, you will have more of them. If you notice your child doing something good, say it! Praise kids for being kind, congratulate them for making an effort, acknowledge their kindness and you will see more of it.
Sleep is one of the key ingredients for success. I have the perfect example to illustrate the point.
My son Tsoof is 18 years old. As his mother, I am slightly biased, but he is very smart and talented. He is in his third year of university and is excelling in everything. He is taking extra subjects, plays in three bands, he teaches two music classes and is simultaneously composing music and working on producing a show..
This week, I read an article that explained one of the reasons why Tsoof is so successful. He sleeps a lot.
Sounds funny, right? Keep reading to see what I mean.
The article I read talked about the damage of not getting enough sleep. Tsoof, from a very young age, was a good sleeper. When other kids in day care did not need to take an afternoon nap, he still slept in the afternoon. Later on, when he was in primary school and even in high school, no matter what movie was on or what he had to do for school, he slept an average of 10 hours a night. Our two daughters consider sleep to be a waste of time, but Tsoof never needed to be "encourage" to go to bed. Today, he is busier than ever before and he still averages over 9 hours a night.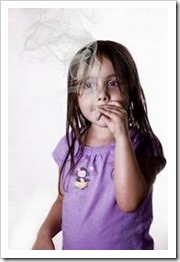 Smoking is bad. Everyone knows that. Unfortunately not everyone understands it. Countless campaigns have tried and failed to encourage people to quit smoking but I think kids have the power to make a difference.
When I was growing up, my dad was a smoker. He was not one of those people who smoked a cigarette every once in a while. He smoked more than a packet a day. For my dad, smoking was a manly thing. While my mom never smoked, and my older sister fought with him about for years, he kept on smoking. Even at home, next to us. He had no intention of stopping. His excuse was, "I have been smoking for years. I can't stop now".
One day, he found out that my brother, who was about 16 years old, had smoked his cigarettes. He freaked out. I remember that day. He was furious. He ran around screaming like a crazy man. My sister, who was 17 years old at the time, said something to him that changed his perspective completely. She said, "How can you tell him smoking is bad for him if you smoke yourself?".
These days, cancer seems to impact pretty much everyone. My mom was diagnosed with breast cancer recently and Gal's mom, who I loved very much, died from cancer about 8 years ago. For her, cancer was a long battle. She beat it over and over again for many years, until it beat her.
A very close aunt of mine died from cancer, and another aunt is fighting cancer for the third time now. Gal himself had cancer about 5 years ago.
And you know what? Life is not the same. Even if you are fortunate enough to recover, life is not the same anymore. It becomes divided between "before" and "after" the discovery.
For some people, cancer is a wake-up call that makes them embrace life and/or rearrange their priorities. Others drown themselves in self pity and completely let go of life.