Everyone wants to have either a happy and healthy life or a healthy and happy life, in these orders. I think of happiness as a very inclusive concept: I want to be happy with my health, happy with my relationships, happy with my family, happy with my work, happy with money, happy with friends, happy with my art, happy with my friendships, happy with the direction I take in life and happy with an endless list of other things.
Here is one of my top tips for a happy and healthy life. Take the tips that resonate with you, feel free to change any of them to make them fit your style and your life, or add new ones if there are some that are not applicable to you.
If you have 100 tips and you follow one every day, your life will quickly become both happier and healthier.
One of the biggest challenges of moving to a new house is managing food. Even after everything else is done, in that last week of the move and your first week in the new place, eating becomes a bit problematic. You cleaned out your old fridge and pantry, so you do not have all of your food, and by the time you assembled the dining table and found your aluminum foil, 3-4 days have passed.
One of the first things I do when I know that we are going to move is try to use up everything in my refrigerator, freezer and pantry. That way, we travel lighter and do not have to throw away too many things. There is something liberating about cleaning out cupboards but it can also be challenging. Why? Because you don't really get to eat what you want, you eat what have in the house. Luckily, you then pack less on the move and throw away less. It is a perfect opportunity to start new and healthy diet regimes. For all those last things in the refrigerator, I use a cooler with frozen ice in it too keep things cool or give away things from the freezer if I cannot take them with me.
The second thing I do is plan our meals for the last week in the old house, focusing on the last two days when most things are packed. If needed, I schedule meals at a restaurant as a celebration. To make it easier, I think of the house like a hotel: there is hot water in the kettle, so instant noodles are a great solution. There is an oven, so oven ready made food is easy, and there is a microwave so frozen meals are also a great solution. I do the same sort of plan for the first week in the new house.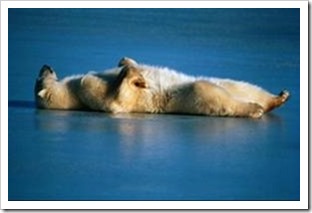 Let's continue with our tips on how to be happy and feel good in life. In the first post, I shared the science of endorphins – the "feel good" hormones. Chapter two was about the science of smiling. In the third chapter, I explained how taking time off can help us improve our mood, feelings and functioning. In this fourth chapter, I will explain how a good night's sleep can improve our health and well-being and make us feel good.
Sleep is essential to our health. According to the National Sleep Foundation, many people do not get enough sleep or do not sleep well. A survey conducted in the years 1999 and 2004 found that 40 million Americans suffer from over 70 different sleep disorders. When we are asleep, the brain goes through our impressions of the day in a process vital to memory formation.
Good sleep impacts our nervous system, cardiovascular system, metabolism and immune system. Imagine what impact bad sleep has!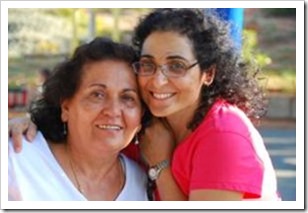 During a recent presentation, someone asked me to share some tips on how to feel good. In the first post of the series How to Feel Good, I shared the science of endorphins – the feel good hormones. In the second, I covered the science of smiling. In this post, I suggest another great way to feel good – taking time off.
Last year, I took time off from everything (home, work, kids and Gal) and went overseas to spend some time with my family. It was a wonderful reminder for me about why we have take time off to recharge out emotional batteries.
Taking time off from daily life can have a positive impact on our health and wellbeing. It helps us regenerate and start fresh. Sleep is the body's natural way of giving us time off. It "forces" us to rest so we can function. Did you know that without sleep, we would die? If you want to torture someone, you do not need to hurt them. Just deprive them of sleep for 2-3 night. Just ask any mom!
Media is one of the major contributors to the damaged body images we have in our society. Once, it was only girls, but now we have more and more boys suffering from low body image.
Movies and magazines show celebrities who look tall and slim, with smooth skin at every pose. It is no wonder people spend money on products to try to "fix" themselves. What they do not know is that the photos they see are heavily photo-shopped and that the person they see in the magazine never looked like that.
It seems fitting that we should use the media to fix the damage done by the media. That way, our daughters and sons can see it. Yes, the photo-shopped images are beautiful, but they are not normal.
The first time I heard about Autism was 29 years ago, when I was studying special education. It opened up a whole new world for me. The institute where I studied had amazing teachers who specialized in autism. The institute had a center for Autism but unfortunately, students were not allowed to do work experience there. Throughout my bachelor degree I did work experience anywhere between once to 3 times a week. But never in the autism center.
In my third year of studies, I had to choose a work experience placement again. Many organizations gave presentations in an attempt to convince us to join them for the year. Once again, work in the Autism Center was not on offer. I was disappointed because I felt a pull to work with autistic children, or at least to learn more about them. In a very bold move, I specified the Autism Center as my first, second and third preferences for placement.
A couple of months ago, we went to visit some friends of ours who had a guest. Their guest was a young man who loved cooking but did not really think of himself as cook or a chef. To feed his love for cooking while travelling, he made a nice and easy garlic spread and which we tasted on a piece of bread. It was heavenly.
Since I love introducing the kids to special and healthy food options, I loved the idea. My kids are very much healthy eaters. When they make a sandwich it is full of vegetables and adding the garlic as a spread was a great way to add flavor to the sandwiches without adding junk to it.
When I came home, I had to try it. Here is what you do.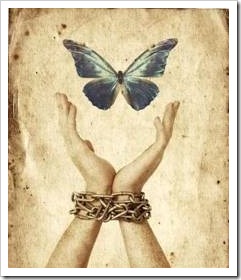 Change is not easy for many people. Over time, we develop beliefs, thoughts, attitudes and behaviors that give us a feeling of certainty in the world and make up our identity, and identity is a big thing for people. It is the skeleton that defines who we are. This makes it very hard for us to let go when it seems like we have to give up a bone from our skeleton and we are afraid we will not be able to stand properly.
People are a lot like monkeys. If you want to catch a monkey, you can put a cage with a banana in front of it. Once the monkey holds the banana, the monkey is trapped, because their hand will not come out with the banana. Monkeys are not smart enough to know that if they let go of the banana, they will be able to slide their hand out of the cage, so they stay trapped.
People hold on to beliefs, thoughts, attitudes and behaviors that trap them like bananas and are afraid to let go of them even when they rot and smell.
For most, letting go of a banana means that we will no longer be able to maintain our identity. Allowing change means that we will be crippled or handicapped. I think this is because they consider letting go as a form of giving up and since childhood, they have heard millions of times "Never, never give up!" and interpreted it as "Never let go".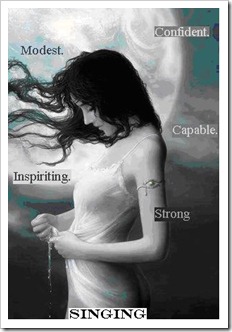 Creativity and self-expression are wonderful ways to recover from an eating disorder. Not eating and overeating are ways to control your life. Creativity happens when there is full control and can even be a form of meditation.
When I was young, I had many throat infections. My mom's solution was always to take me to the doctor and give me antibiotics. This was a major part of my life for about 10 years. I took antibiotics about 6 months every year as a kid. It freaks me out to think about it now. When I grew up and learned more about the connection between physical problems and emotional states, I discovered that my throat infections could have been a result of being unable to express myself. Funnily enough, when I started writing at the age of 14, they disappeared.
I also learned that self-expression can be a cure, so since then, whenever my throat starts playing up and I have that familiar dry tingle threatening to flare, I sing! I turn the music on at full volume, or do it in the car, and sing! It does magic. One day and the infection is gone.
Using art for self-expression is a wonderful way to regain control over your life. You are on your own, creating what is in your mind. No criticism, no expected outcomes, just you and your creative flow, so you can feel how your body obeys your commands.
In any creative form, there is a sense of freedom that anorexic people desperately need. They have the freedom to try new things, the freedom to make mistakes, the freedom to express themselves, the freedom from rules and boundaries – basically, the freedom to be themselves.
Also, immersing ourselves in creative art can work as a great distraction from thinking about the emotional challenges that take over otherwise. Anorexic people continually think about their "distorted body", about food and about their problems. Keeping busy and doing something creative is like putting a sign on the door saying "time out" from thinking and hopefully those thoughts will never come back.
People are different and find different forms of self-expression, but all of them are wonderful and can help in healing and recovering from anorexia or other eating disorders.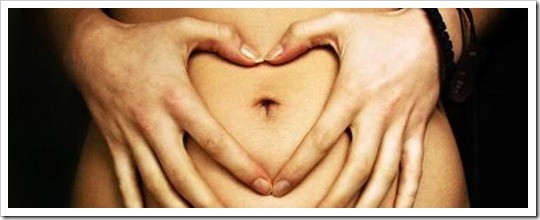 Women with Anorexia have issues with their body image and a feeling of helplessness and inability to control their life. The combination of these challenges makes them seek control in any way and not eating seems to them a great way to gain control.
Society around us obviously contributes a lot to the negative body image and self image girls have during childhood, through their teenage years and later on into adulthood. The image of an anorexic teen girl can be misleading. There are also many women are anorexic who need help.
One way of healing is learning to love your body.
Loving your body is giving yourself the permission to feel good physically and it must be done slowly, with love and with patience. If you are a parent or someone who wants to help an anorexic person, just saying, "You need to love your body", will not make the required difference.
The best idea is to help the anorexic person search for good things – positive thoughts, encouragements, small bits of progress and every little achievement – to help change their perception of their life's reality.