Everyone wants to have either a happy and healthy life or a healthy and happy life, in these orders. I think of happiness as a very inclusive concept: I want to be happy with my health, happy with my relationships, happy with my family, happy with my work, happy with money, happy with friends, happy with my art, happy with my friendships, happy with the direction I take in life and happy with an endless list of other things.
Here is one of my top tips for a happy and healthy life. Take the tips that resonate with you, feel free to change any of them to make them fit your style and your life, or add new ones if there are some that are not applicable to you.
If you have 100 tips and you follow one every day, your life will quickly become both happier and healthier.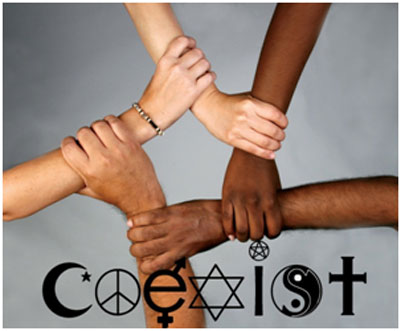 The question about two parents with different religions or belief systems raising kids has become very relevant in our society today. The world is much more multicultural and there are many mixed couples finding love and wondering about the impact of this on their kids.
My eldest daughter, Eden, is getting married in 2 months to her now-boyfriend, Sandy. Eden and Sandy are a gorgeous couple and we are very happy they found each other. No pressure or anything, but we are also very much looking forward to them having kids. The interesting thing is that Eden and Sandy come from two different cultural backgrounds, different languages and different faiths. Many of our family members and friends have been wondering about the "chance" of such a relationship succeeding and the difficulty in raising kids.
I cannot say exactly what will happen for Sandy and Eden. I am not a fortune teller after all. I am, however, the state director of a not for profit organization that provides education on diversity and advocates for religious and cultural tolerance. I strongly believe in this work.
In some way, Eden and Sandy have more similarities than many other couples do. For example, they are both migrants, both their parents are still together, they both value different cultures, they both speak languages other than English and appreciate others who speak other languages, they are both kind and accepting of others. I think the "chance" of a successful relationship depends not on the number of differences between them but in their ability to appreciate and take advantage of the similarities.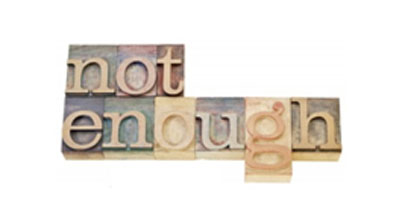 Magda came to see me after 16 years of heartache and pain. She was referred by a client of mine. She had seen psychologists and psychiatrists before, but felt very criticized and had never gone for a second session with any of them.
When I finally got to meet her, I was a bit surprised. She was in her early fifties and looked amazing – almost like a doll. She was tiny and very well presented with beautiful skin.
Yet, during the first 10 minutes of introductions, she managed to say only bad things about herself. The gist of them was that she was not good enough, unworthy and helpless. She said 27 bad things about herself in those 10 minutes. I counted!
This made me very curious about her because at that point we had just met and I knew nothing about her.
Coaching is very much like solving a puzzle. I tried to gather information that would allow me to help Magda in a way that the other therapist could not. As it turns out, Magda was an only child, born to very old parents. Her dad died when she was very young and her mom never had another man in her life.
This year, Gal and I are celebrating our 34th Valentine's Day and we are very proud and happy to be together. We are also sad to look around and see that fewer and fewer couples are able to find happiness and love on this day. Over the last five years, more of my clients experienced relationship breakdowns than ever before. Divorce and separation are very sad and challenging for the couple and for their families.
This week, I received a request from a radio show to share 5 Valentine's Day tips with their listening couples. This made me think that I have many more tips and the fill list from my relationship tool kit is below.
I highly recommend having such a list for yourself. If you could give other couples advice on how to have a happy relationship, what would you say? Write down your ideas and read them every once in a while (even I have to read my own advice from time to time, especially in tough times).
Finding your own parenting style is not easy. Most of us adopt our parents' parenting style, without regard really thinking about it. We don't choose our parenting style, but let the style choose us.
We also like to think that we are better at parenting than our own parents. We often don't notice how we use the exact same parenting styles we hated in them. To our credit, we sometimes manage to make small changes and this makes us think that we are better than them. We can do something they couldn't. We think that the harder it was to make the changes, the better we are. This is not always true. In fact, the damage from our choices can be as bad for our own children as it was for us (or even worse).
This is a very hard concept for parents to understand. Kids see things completely differently. If your dad beat you with a belt or hot iron and you only use your hands to beat your own children, it is not very effective to tell your kids that you had it worse and that you are better than your own dad. When you hurt your kids, they can't really be all "Pollyanna" about it (Pollyanna was a girl who always found the positive side of everything).
In previous chapters of the "Save your Marriage" series I explained the two communication patterns that can destroy every marriage: The king/queen and the nitpicker. As I said before, no one becomes a "king" or a "nitpicker" because they enjoy it. Most of the time, they do it on a subconscious level, because they grew up in a house where one or both parents were kings or nitpickers and made them feel small and helpless.
In the last chapters, I explained how parents who abuse or bully, like the "king/queen" or the "nitpicker", can raise kids who are constantly on guard. In this chapter, I will explain how some parenting styles can "breed" kids who clam up and withdraw into their shells. This communication style can be very devastating for them in their future relationships and marriage.
Self-esteem is something that functions like fuel to the body. If we have high self-esteem, the ride is better in many ways. We move forward more smoothly, we have fewer problems and we get to our destination faster.
Everyone has some level of confidence in life. It is just that some people have more than others and they seem to go through life with much more success and happiness. People with high self-esteem have fewer doubts and they don't blame their "ride" every time things don't happen the way they want them to be.
Let's face it, we can't always get what we expect 100% of the time. If we could, we would be able to predict what will happen in the future (I don't know if this is a better way to experience life but let's leave this dilemma for another post). What we can do is make sure our beliefs set us on a very easy, smooth (as much as possible), happy and successful ride. If it can get us forward faster, all the better.
This blog is full of many beliefs about living life with confidence. I have written about ways to instill confidence in our children as parents or teachers. The list of affirmations that promote high self-esteem is endless. If I tried to write a list of them all, I would find myself spending years and never reaching the end of the list. There are millions of thoughts or combinations of thoughts that support high self-esteem and boost confidence. Notice these in yourself and in the world around you. Start collecting them and learning how to adopt them.
I have written a lot about affirmations in this blog, mainly because I believe they are very important for our health and wellbeing. You can sit down with a person for 10 minutes and tell if his/she is a happy, successful, healthy person by the sentences they repeatedly say.
Do you know why? Because those things they repeatedly say are part of their beliefs about themselves and the world around them. The way we experience the world depends a lot on how we tune our minds.
Let me give you a good metaphor. Think of the beliefs in your head as colored glasses. If you put pink glasses on, you will see the world in pink. If you put blue glasses on, you will see the world in blue. If you have black glass on, well, you won't see anything because they block out the light.
Most people dedicate a lot of their energy to changing the world around them, when the greatest and easiest impact would come from just changing their glasses, or in our case, our beliefs about the world inside and outside of us. It is true that not everything can be changed by changing our glasses, but changing our beliefs have a tendency to snowball, for better and for worse. If we make small adjustments in our belief systems, it will lead to exponential change because our beliefs are highly interconnected.
To work or not to work? Every mother faces this dilemma with every newborn baby. I had three kids, each born in a different place in the world and each in different circumstances, and I had the same dilemma each time.
When Eden, my 25 year old, was born, I could not really choose. I was still studying for my degree and working for a living. I had to go back to college and work a month after I had given birth to her. Fortunately for me, I could leave Eden with Gal, who was juggling his studies and his work to care for Eden. It ended up being the most wonderful experience both for Eden and for Gal.
When Tsoof, my 18 year old, was born, we lived in California, USA. This was far away from our families, after we had lost two kids. When he was 4 months old, we moved to Thailand. When he was about 10 months old, I felt like I was going nuts staying at home and we got a nanny. This allowed me to go to work, have adult conversations and keep my sanity.
When Noff, my 13 year old, was born, we lived in Melbourne, Australia. I started a business and she went to a family day care twice a week. This allowed me to fulfill my obligations to my clients.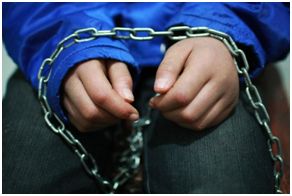 One of the biggest dilemmas in parenting is how to teach your kids to react to authority. The reason this is a dilemma is because you are the first authority figure they will meet and you want them to obey you because you have their best interests at heart. But not every authority in their lives will be the same. And if they obey you blindly, they will do the same for other authorities.
Kids are born completely helpless. They look up to their parents and their lives are highly dependent on them. Parents become authority figures. They have so much power during this time, a bit like Gods, deciding their children's fate.
Whether you like it or not, as part of your job description as a parent, you must decide what your stance is on the question of authority.