Finding your own parenting style is not easy. Most of us adopt our parents' parenting style, without regard really thinking about it. We don't choose our parenting style, but let the style choose us.
We also like to think that we are better at parenting than our own parents. We often don't notice how we use the exact same parenting styles we hated in them. To our credit, we sometimes manage to make small changes and this makes us think that we are better than them. We can do something they couldn't. We think that the harder it was to make the changes, the better we are. This is not always true. In fact, the damage from our choices can be as bad for our own children as it was for us (or even worse).
This is a very hard concept for parents to understand. Kids see things completely differently. If your dad beat you with a belt or hot iron and you only use your hands to beat your own children, it is not very effective to tell your kids that you had it worse and that you are better than your own dad. When you hurt your kids, they can't really be all "Pollyanna" about it (Pollyanna was a girl who always found the positive side of everything).
In previous chapters of the "Save your Marriage" series I explained the two communication patterns that can destroy every marriage: The king/queen and the nitpicker. As I said before, no one becomes a "king" or a "nitpicker" because they enjoy it. Most of the time, they do it on a subconscious level, because they grew up in a house where one or both parents were kings or nitpickers and made them feel small and helpless.
In the last chapters, I explained how parents who abuse or bully, like the "king/queen" or the "nitpicker", can raise kids who are constantly on guard. In this chapter, I will explain how some parenting styles can "breed" kids who clam up and withdraw into their shells. This communication style can be very devastating for them in their future relationships and marriage.
Self-esteem is something that functions like fuel to the body. If we have high self-esteem, the ride is better in many ways. We move forward more smoothly, we have fewer problems and we get to our destination faster.
Everyone has some level of confidence in life. It is just that some people have more than others and they seem to go through life with much more success and happiness. People with high self-esteem have fewer doubts and they don't blame their "ride" every time things don't happen the way they want them to be.
Let's face it, we can't always get what we expect 100% of the time. If we could, we would be able to predict what will happen in the future (I don't know if this is a better way to experience life but let's leave this dilemma for another post). What we can do is make sure our beliefs set us on a very easy, smooth (as much as possible), happy and successful ride. If it can get us forward faster, all the better.
This blog is full of many beliefs about living life with confidence. I have written about ways to instill confidence in our children as parents or teachers. The list of affirmations that promote high self-esteem is endless. If I tried to write a list of them all, I would find myself spending years and never reaching the end of the list. There are millions of thoughts or combinations of thoughts that support high self-esteem and boost confidence. Notice these in yourself and in the world around you. Start collecting them and learning how to adopt them.
I have written a lot about affirmations in this blog, mainly because I believe they are very important for our health and wellbeing. You can sit down with a person for 10 minutes and tell if his/she is a happy, successful, healthy person by the sentences they repeatedly say.
Do you know why? Because those things they repeatedly say are part of their beliefs about themselves and the world around them. The way we experience the world depends a lot on how we tune our minds.
Let me give you a good metaphor. Think of the beliefs in your head as colored glasses. If you put pink glasses on, you will see the world in pink. If you put blue glasses on, you will see the world in blue. If you have black glass on, well, you won't see anything because they block out the light.
Most people dedicate a lot of their energy to changing the world around them, when the greatest and easiest impact would come from just changing their glasses, or in our case, our beliefs about the world inside and outside of us. It is true that not everything can be changed by changing our glasses, but changing our beliefs have a tendency to snowball, for better and for worse. If we make small adjustments in our belief systems, it will lead to exponential change because our beliefs are highly interconnected.
To work or not to work? Every mother faces this dilemma with every newborn baby. I had three kids, each born in a different place in the world and each in different circumstances, and I had the same dilemma each time.
When Eden, my 25 year old, was born, I could not really choose. I was still studying for my degree and working for a living. I had to go back to college and work a month after I had given birth to her. Fortunately for me, I could leave Eden with Gal, who was juggling his studies and his work to care for Eden. It ended up being the most wonderful experience both for Eden and for Gal.
When Tsoof, my 18 year old, was born, we lived in California, USA. This was far away from our families, after we had lost two kids. When he was 4 months old, we moved to Thailand. When he was about 10 months old, I felt like I was going nuts staying at home and we got a nanny. This allowed me to go to work, have adult conversations and keep my sanity.
When Noff, my 13 year old, was born, we lived in Melbourne, Australia. I started a business and she went to a family day care twice a week. This allowed me to fulfill my obligations to my clients.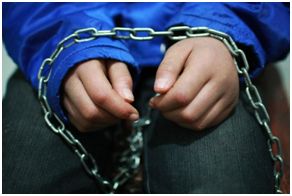 One of the biggest dilemmas in parenting is how to teach your kids to react to authority. The reason this is a dilemma is because you are the first authority figure they will meet and you want them to obey you because you have their best interests at heart. But not every authority in their lives will be the same. And if they obey you blindly, they will do the same for other authorities.
Kids are born completely helpless. They look up to their parents and their lives are highly dependent on them. Parents become authority figures. They have so much power during this time, a bit like Gods, deciding their children's fate.
Whether you like it or not, as part of your job description as a parent, you must decide what your stance is on the question of authority.
After coaching so many parents, and raising my own kids, I have accumulated many essential parenting tips that I want to share with you. I hope you find them useful.
Take care of your happiness first. Just like they tell you on a plane, you should put the oxygen mask on your own face before helping your kids. If you want to raise happy kids, you must take care of your own happiness first. If you do not have oxygen, you are no good to your kids. Happy Parents Raise Happy Kids.
Be positive. It is very easy to notice what your kids are doing wrong but harder to pay attention to the great things they are doing. Parents tend to take the good things for granted. In life, you get what you focus on and parenting is exactly the same. If you focus on good thing, you will have more of them. If you focus on problems, conflicts, difficulties, bad manners, you will have more of them. If you notice your child doing something good, say it! Praise kids for being kind, congratulate them for making an effort, acknowledge their kindness and you will see more of it.
Moving house can be a stressful situation. To make your life easier, find trustworthy and reliable movers. Adding unreliable movers to your list of things to deal with will make the move more expensive, not to mention draining emotionally, and you need all the energy you can get to manage such a big transition.
Some professional movers will take advantage of your situation and put pressure on you. To prepare, get 3 quotes for everything. Make sure there is an agreement they cannot get out of.
Some movers (called "removalists" in Australia) will come to your door on the day of the move and say that you have to add more money because you have more furniture than they thought when they gave you a quote. Or a cleaner might say, "Oh, I didn't realize the carpet was so dirty" and since you are rushed to get it done on the day, you have no choice but to pay the extra before they are willing to start working.
Life is a series of seconds that lead us in different directions. A slightly different choice can lead us towards a totally different life. One second is all it takes to make a change, sometimes for the better and sometimes for the worse. This one second will never come by again. If we let it pass by, it will be lost forever.
If you want to know the power one second can have on life, think of the second the sperm connected with the egg that created you. One second earlier or one second later, could allow a different sperm to win the lottery of life and be the difference between you and another child.
If you are a parent, you know that every child of yours is a unique creation. The one and only option out of millions of possible kids.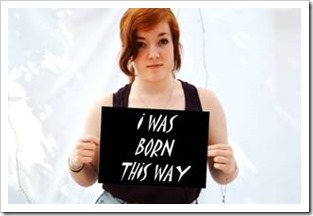 Discrimination is an important issue that we as humans need to tackle. I even have my own discrimination story. When I was young, I was discriminated against a lot.
I was discriminated against for not being a good student, for my ethnicity, for my social status. I was discriminated against for things I had control over and things I had no control over (like my parents' income, my height). I was also discriminated against by my own family. My mom discriminated against me for being a girl (and not a boy) and for being sick while everyone else was healthy. Even my siblings excluded me for not being able to sing like them.
Back then, I felt very sad and miserable about it. I think I was very confused. It was hard for me to comprehend people's discrimination towards things I had no control over. Now, over 35 years later, I am glad I experienced that discrimination.
Do you know why?