Babies' relationships with their parents in the first years of life has a significant impact on their future relationship. As babies, the attachment they have to their parents will become a blue print of their attitude towards themselves and others. During that period, they create a "navigating map" and use it until they become teenagers. In teen years, which are considered to be between 11 to 25, teens renew this map and the relationship between them and their parents becomes even more important for their future relationship.
For parents, this is the perfect opportunity to fix any problems in the relationship. For example, amending insecure attachment or making an already slightly secure attachment more secure. This is our second and the last one.
Like in early childhood, a secure attachment in teenagers is characterized by the ability to seek comfort from a meaningful figure when they are going through difficulties. It is also measured by how fast and how easily they are comforted and able to get them back on track, enjoying life and being available to absorb new experiences.
Everyone wants to have either a happy and healthy life or a healthy and happy life, in these orders. I think of happiness as a very inclusive concept: I want to be happy with my health, happy with my relationships, happy with my family, happy with my work, happy with money, happy with friends, happy with my art, happy with my friendships, happy with the direction I take in life and happy with an endless list of other things.
Here is one of my top tips for a happy and healthy life. Take the tips that resonate with you, feel free to change any of them to make them fit your style and your life, or add new ones if there are some that are not applicable to you.
If you have 100 tips and you follow one every day, your life will quickly become both happier and healthier.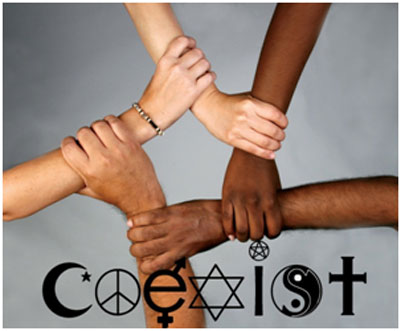 The question about two parents with different religions or belief systems raising kids has become very relevant in our society today. The world is much more multicultural and there are many mixed couples finding love and wondering about the impact of this on their kids.
My eldest daughter, Eden, is getting married in 2 months to her now-boyfriend, Sandy. Eden and Sandy are a gorgeous couple and we are very happy they found each other. No pressure or anything, but we are also very much looking forward to them having kids. The interesting thing is that Eden and Sandy come from two different cultural backgrounds, different languages and different faiths. Many of our family members and friends have been wondering about the "chance" of such a relationship succeeding and the difficulty in raising kids.
I cannot say exactly what will happen for Sandy and Eden. I am not a fortune teller after all. I am, however, the state director of a not for profit organization that provides education on diversity and advocates for religious and cultural tolerance. I strongly believe in this work.
In some way, Eden and Sandy have more similarities than many other couples do. For example, they are both migrants, both their parents are still together, they both value different cultures, they both speak languages other than English and appreciate others who speak other languages, they are both kind and accepting of others. I think the "chance" of a successful relationship depends not on the number of differences between them but in their ability to appreciate and take advantage of the similarities.
Finding your own parenting style is not easy. Most of us adopt our parents' parenting style, without regard really thinking about it. We don't choose our parenting style, but let the style choose us.
We also like to think that we are better at parenting than our own parents. We often don't notice how we use the exact same parenting styles we hated in them. To our credit, we sometimes manage to make small changes and this makes us think that we are better than them. We can do something they couldn't. We think that the harder it was to make the changes, the better we are. This is not always true. In fact, the damage from our choices can be as bad for our own children as it was for us (or even worse).
This is a very hard concept for parents to understand. Kids see things completely differently. If your dad beat you with a belt or hot iron and you only use your hands to beat your own children, it is not very effective to tell your kids that you had it worse and that you are better than your own dad. When you hurt your kids, they can't really be all "Pollyanna" about it (Pollyanna was a girl who always found the positive side of everything).
Breastfeeding is one of the greatest tools when raising babies. It is the easiest way to "take your kitchen with you" and feed your baby wherever you go. You don't need to measure quantities or temperature, no containers, no washing afterwards and you don't need a pharmacy to help your baby with its immune system.
When Eden was born, I had a huge infection and a very high fever. For a week or so, I was not allowed to breastfeed her. In the nursery, they gave her a bottle every 4 hours, like clockwork. We stayed in the hospital like this for 10 days. Once I was released home, everyone told me I wouldn't be able to breastfeed. I was so disappointed.
I quickly decided, "No way! I will breastfeed!". Eden was so used to the bottle, I had to use a plastic nipple but I persisted and she breastfed beautifully. No problems at all. I was even extra lucky. She was used to the 4 hours cycle, so breastfeeding was easy and on a schedule. Let me tell you, having 3.5 hours of sleep in between feeds for a new mom was a luxury.
Love is important and it takes up lot of our energy. We want to love and be loved in return. I think of love as a battery. When we have love, we feel powerful, energetic, optimistic, creative and motivated. It drives us forward and it is addictive. Yes, addictive. Once you feel love, you are not the same person anymore.
I realized all this about love when Eden, my eldest, was born over 25 years ago. With her, new feelings were born inside of me and there was nothing that could take those feelings away.
Before Eden was born, my first nephew, Adam was the first kid I ever loved. And I loved him so much (and still do) that I was afraid I wouldn't be able to love my own child as much as I loved him.
When Eden was born, I was glad to discover that there is no limit to love. I loved Eden so much and my love for Adam did not change one single bit. But at that point, I realized that we bring kids into the world to learn to love ourselves. Our own kids teach us so much about ourselves and we should appreciate that.
Self-esteem is something that functions like fuel to the body. If we have high self-esteem, the ride is better in many ways. We move forward more smoothly, we have fewer problems and we get to our destination faster.
Everyone has some level of confidence in life. It is just that some people have more than others and they seem to go through life with much more success and happiness. People with high self-esteem have fewer doubts and they don't blame their "ride" every time things don't happen the way they want them to be.
Let's face it, we can't always get what we expect 100% of the time. If we could, we would be able to predict what will happen in the future (I don't know if this is a better way to experience life but let's leave this dilemma for another post). What we can do is make sure our beliefs set us on a very easy, smooth (as much as possible), happy and successful ride. If it can get us forward faster, all the better.
This blog is full of many beliefs about living life with confidence. I have written about ways to instill confidence in our children as parents or teachers. The list of affirmations that promote high self-esteem is endless. If I tried to write a list of them all, I would find myself spending years and never reaching the end of the list. There are millions of thoughts or combinations of thoughts that support high self-esteem and boost confidence. Notice these in yourself and in the world around you. Start collecting them and learning how to adopt them.
Relationships and the way we connect with others are very important and essential to our happiness and success in life. Research shows that people who are in good relationships are healthier, happier and they live longer. So, good relationships are the best prescription for a long life. I would take two prescriptions of that kind of medication.
We learn about relationships from the people closest to us – usually, our parents, later on our siblings and much later, from friends. If they model good relationships, we copy them. If the model bad relationships, we model that as well. Why? Because as kids we don't have any way of filtering bad examples. It is only as we grow that we start developing critical thinking, and we start noticing that relationships at our house are different to other houses. Often times, that can make us frustrated because we don't have the skills to make things change.
I once worked with a woman who was 37 years old. She had so many partners and no stable relationships. We checked her beliefs and found the source of the problem. We discovered that the origin of it was from her dad leaving her mom and her siblings when she was about 10 years old. He left to be with another women and she adopted a belief that "all man are assholes" (I am quoting). As a result, she did not trust men. With a belief like that, it is hard and even impossible to find a relationship, not to mention keep it.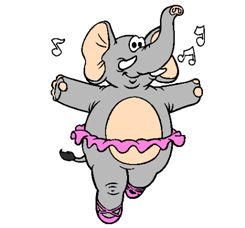 As a young girl, I grew up in a small town where kids played in the street until their parents called them home for dinner. It was a small street and playing there was much like playing in your front yard. You could count about 10 steps from your front door to the street. It was a generation when most people had many kids. My family was one of the smallest – only 5 kids. Most of my friends had 6 or 7 siblings.
I was very much a tomboy and never did things "like a girl". I played with the boys, mainly because there were more of them than girls. It seemed very natural for me to hang around them, even at night, when we went to the orchards to make bonfires. I think they did not notice I was a girl until I started wearing a bra. Until then, I was their equal – chasing one another on the street, riding bikes, fighting or playing soccer, there was no difference between us.
At home was another matter.
In my family, the roles of boys and girls were very clear – boys played rough while girls cleaned and cared for the family. My mom could not bear the thought of me hanging around the boys so much. So she told me I should act "like a girl", because with so many bruises and cuts I would never be allowed to learn ballet.
In the last chapter of the affirmation series, I explained why it is important to adopt good beliefs about the world around us. What we think of our body and about its health is very important to the function of the body and its health. We can plant healthy beliefs in our minds by using healthy affirmations and reading them over and over again.
As a mother, I am a strong believer in affirmations and planting good and healthy beliefs in kids' minds. I have 3 kids and they are extremely healthy. They go to the doctor for health checks, not due to illness. I truly believe this is mainly because they have very healthy beliefs about their bodies and their health.
Gal and I appreciate health very much and we try to instill healthy thoughts in our children. If you are a parent and would like to raise healthy kids, read the list of beliefs and pick those you want to plant in your kids.