Relationships and the way we connect with others are very important and essential to our happiness and success in life. Research shows that people who are in good relationships are healthier, happier and they live longer. So, good relationships are the best prescription for a long life. I would take two prescriptions of that kind of medication.
We learn about relationships from the people closest to us – usually, our parents, later on our siblings and much later, from friends. If they model good relationships, we copy them. If the model bad relationships, we model that as well. Why? Because as kids we don't have any way of filtering bad examples. It is only as we grow that we start developing critical thinking, and we start noticing that relationships at our house are different to other houses. Often times, that can make us frustrated because we don't have the skills to make things change.
I once worked with a woman who was 37 years old. She had so many partners and no stable relationships. We checked her beliefs and found the source of the problem. We discovered that the origin of it was from her dad leaving her mom and her siblings when she was about 10 years old. He left to be with another women and she adopted a belief that "all man are assholes" (I am quoting). As a result, she did not trust men. With a belief like that, it is hard and even impossible to find a relationship, not to mention keep it.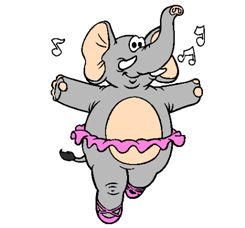 As a young girl, I grew up in a small town where kids played in the street until their parents called them home for dinner. It was a small street and playing there was much like playing in your front yard. You could count about 10 steps from your front door to the street. It was a generation when most people had many kids. My family was one of the smallest – only 5 kids. Most of my friends had 6 or 7 siblings.
I was very much a tomboy and never did things "like a girl". I played with the boys, mainly because there were more of them than girls. It seemed very natural for me to hang around them, even at night, when we went to the orchards to make bonfires. I think they did not notice I was a girl until I started wearing a bra. Until then, I was their equal – chasing one another on the street, riding bikes, fighting or playing soccer, there was no difference between us.
At home was another matter.
In my family, the roles of boys and girls were very clear – boys played rough while girls cleaned and cared for the family. My mom could not bear the thought of me hanging around the boys so much. So she told me I should act "like a girl", because with so many bruises and cuts I would never be allowed to learn ballet.
In the last chapter of the affirmation series, I explained why it is important to adopt good beliefs about the world around us. What we think of our body and about its health is very important to the function of the body and its health. We can plant healthy beliefs in our minds by using healthy affirmations and reading them over and over again.
As a mother, I am a strong believer in affirmations and planting good and healthy beliefs in kids' minds. I have 3 kids and they are extremely healthy. They go to the doctor for health checks, not due to illness. I truly believe this is mainly because they have very healthy beliefs about their bodies and their health.
Gal and I appreciate health very much and we try to instill healthy thoughts in our children. If you are a parent and would like to raise healthy kids, read the list of beliefs and pick those you want to plant in your kids.
I have written a lot about affirmations in this blog, mainly because I believe they are very important for our health and wellbeing. You can sit down with a person for 10 minutes and tell if his/she is a happy, successful, healthy person by the sentences they repeatedly say.
Do you know why? Because those things they repeatedly say are part of their beliefs about themselves and the world around them. The way we experience the world depends a lot on how we tune our minds.
Let me give you a good metaphor. Think of the beliefs in your head as colored glasses. If you put pink glasses on, you will see the world in pink. If you put blue glasses on, you will see the world in blue. If you have black glass on, well, you won't see anything because they block out the light.
Most people dedicate a lot of their energy to changing the world around them, when the greatest and easiest impact would come from just changing their glasses, or in our case, our beliefs about the world inside and outside of us. It is true that not everything can be changed by changing our glasses, but changing our beliefs have a tendency to snowball, for better and for worse. If we make small adjustments in our belief systems, it will lead to exponential change because our beliefs are highly interconnected.
Teens are often criticized for not being able to stand up to peer pressure. In my parenting workshops I show parents and teachers how much they, as mature adults, grownups and parents, submit to group pressure. They are usually very shocked to discover how many things they do that do not match their own thoughts and beliefs, and how strong their desire is to be accepted, not judged and not criticized by the people around them.
Being social creatures makes us compromise our thoughts and beliefs to match those of the society we live in. It is in some way a survival mechanism that got out of control. In the beginning, we did it to survive in the group. Later on we have to obey the group if we want to be accepted in.
The power of peer pressure was examined many years ago in a famous study called "Asch's conformity experiment". This short video can explain how easy it is conform.
After coaching so many parents, and raising my own kids, I have accumulated many essential parenting tips that I want to share with you. I hope you find them useful.
Take care of your happiness first. Just like they tell you on a plane, you should put the oxygen mask on your own face before helping your kids. If you want to raise happy kids, you must take care of your own happiness first. If you do not have oxygen, you are no good to your kids. Happy Parents Raise Happy Kids.
Be positive. It is very easy to notice what your kids are doing wrong but harder to pay attention to the great things they are doing. Parents tend to take the good things for granted. In life, you get what you focus on and parenting is exactly the same. If you focus on good thing, you will have more of them. If you focus on problems, conflicts, difficulties, bad manners, you will have more of them. If you notice your child doing something good, say it! Praise kids for being kind, congratulate them for making an effort, acknowledge their kindness and you will see more of it.
Technology and social media have become a significant part of our life. Recently, I learned some valuable lessons about just how they affect us and the opportunities they make us miss.
My 13-year-old daughter, Noff, is the youngest in our family. Lately, she has been struggling with not having a mobile phone to take to school. To her, mobile phones are very cool. Some kids need them to coordinate pick-up times or for safety on the bus.
Unfortunately for her, she does not need it for any of those things. She so much wants to be part of the mobile phone in-crowd that she uses our old phones to play games. She struggles with not being like everyone else and I struggle with my parenting.
I have some beliefs and rules about social media and I know I need to adjust them to suit the times. I have three kids and I cannot apply the same parenting rules regarding media with Noff that I did with my first two.
Discrimination is an important issue that we as humans need to tackle. I even have my own discrimination story. When I was young, I was discriminated against a lot.
I was discriminated against for not being a good student, for my ethnicity, for my social status. I was discriminated against for things I had control over and things I had no control over (like my parents' income, my height). I was also discriminated against by my own family. My mom discriminated against me for being a girl (and not a boy) and for being sick while everyone else was healthy. Even my siblings excluded me for not being able to sing like them.
Back then, I felt very sad and miserable about it. I think I was very confused. It was hard for me to comprehend people's discrimination towards things I had no control over. Now, over 35 years later, I am glad I experienced that discrimination.
Do you know why?
Smoking is bad. Everyone knows that. Unfortunately not everyone understands it. Countless campaigns have tried and failed to encourage people to quit smoking but I think kids have the power to make a difference.
When I was growing up, my dad was a smoker. He was not one of those people who smoked a cigarette every once in a while. He smoked more than a packet a day. For my dad, smoking was a manly thing. While my mom never smoked, and my older sister fought with him about for years, he kept on smoking. Even at home, next to us. He had no intention of stopping. His excuse was, "I have been smoking for years. I can't stop now".
One day, he found out that my brother, who was about 16 years old, had smoked his cigarettes. He freaked out. I remember that day. He was furious. He ran around screaming like a crazy man. My sister, who was 17 years old at the time, said something to him that changed his perspective completely. She said, "How can you tell him smoking is bad for him if you smoke yourself?".
Empathy plays a very important role in the interaction between human beings. I have been working with children for over 28 years and have found that although some kids are naturally empathic and others are not, empathy can be learned.
Empathy is just one of the elements of Emotional Intelligence (EQ). As teachers, we focus on 4 major components of EQ:
– Recognizing my feelings.
– Managing my feelings.
– Recognizing the feelings of others.
– Helping and supporting others to manage their feelings.
Empathy falls under component 3 (recognizing the feelings of others). Despite it being an element all on its own, we believe that it can contribute greatly to the development of the first two components. We believe that anyone who can understand the feelings of others is better at communicating, managing conflicts and generally has more successful relationships.